Alexander Rishaug
-
sound artist and composer / / / / / / / / / / / / / / / / / /
>> Action


02.12
.22
. . ... ...
Ääni Sauna, Live: Lau Nau with Alexander Rishaug,
Oslo Badstuforening
, Oslo, NO
12.05
.23
. . ... ...
Conversations with Land, Exhibition,
Lydgallerie
t, Bergen, NO


03.11
.23
. . ... ...
Transmission of the Unforseen, Exhibition,
Atelier Nord
, Oslo, NO
>> Archive

10.08.20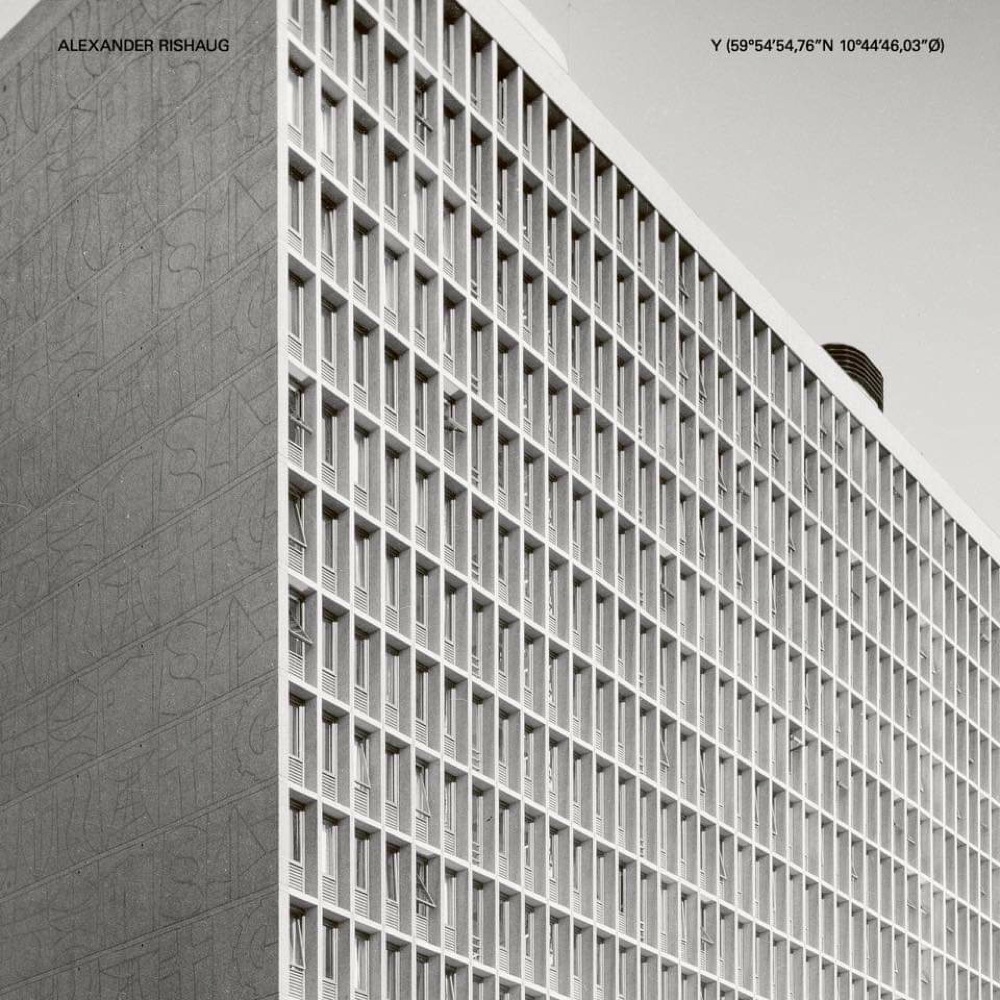 Y (59°54′54,76′′N 10°44′46,03′′Ø)


Double vinyl + publication (32 pages) and/or digital

The H-block, or Høyblokka as it is called in Norwegian, was the Government Quarter's main building. The was building was completed in 1958. Architect Erling Viksjø was inspired by the French modernist Le Corbusier, and set out to create an elegant, monumental but sober functionalism.

On 22 July 2011 at 15:25:22 (CEST), a car bomb was detonated outside H-block. The car, a Volkswagen Crafter, was parked just outside the main entrance. The bomb killed eight people and injured a further two hundred. It also left a deep crater in the ground and caused major damage to the building, which nevertheless remained standing.

The terrorist then travelled to Utøya island outside Oslo, where the Labour Party Youth Wing, AUF – Arbeiderpartiets Ungdomsforening, held its annual summer camp. Disguised as a policeman, he killed sixty-nine innocent young people and injured another sixty-six before he was stopped by the police Delta Force Group seventy minutes later.

During two nights in October 2017, sound artist Alexander Rishaug was granted permission by Statsbygg (Norwegian Directorate of Public Construction and Property) to enter Høyblokka and record the sound of the vacant building. All the interior, furniture and equipment had been removed, leaving the building completely empty and abandoned, like a ghost in the middle of Oslo city centre.

Equipped with a directional microphone, two DPAs, and a set of contact mics, Rishaug began to explore and monitor the building's acoustics, vibrations and resonance. Y (59°54'54,76"N 10°44'46,03"Ø) is a sonic portrait of the Government Quarter, an investigation of Høyblokka's psychoacoustic state, at a point in time between past and future, before it is renovated, refurbished, and put to new uses as a political and administrative centre. In the title of this soundscape, the Y represents the Y-block and the coordinates (59°54'54,76"N 10°44'46,03"Ø) locate the H-block and the Government Quarter.

The album and art project is part of and co-produced by
osloBIENNALEN, FIRST EDITION 2019 – 2024
and
Motto
, curated by Eva González-Sancho Bodero and Per Gunnar Eeg-Tverbakk. osloBIENNALEN is initiated and financed by the City of Oslo, Agency for Cultural Affairs, Norway.


Listen to it
here



15.03.19
The Valley - film soundtrack in collaboration with artists Stine Gonsholt and Åse Løvgren

The project uses the place Dale as a prism to investigate global transitions in production, digitalisation and trade,
and how these transitions influence the status of place. The tension between the local that dissolves in global
economy and the local as a beholder for material prerequisites for certain modes or types of production, is central.
A year ago a new type of industry entered the old factory buildings in Dale, on the West Coast of Norway, a large
server farm mining for Bitcoin.


Residency at
BEK
in Bergen 10 - 15th of March.
The film will be screened at Nye Fortsettelser, curated by Anne Sefer Karlsen, Vaksdal the 6th of April 2019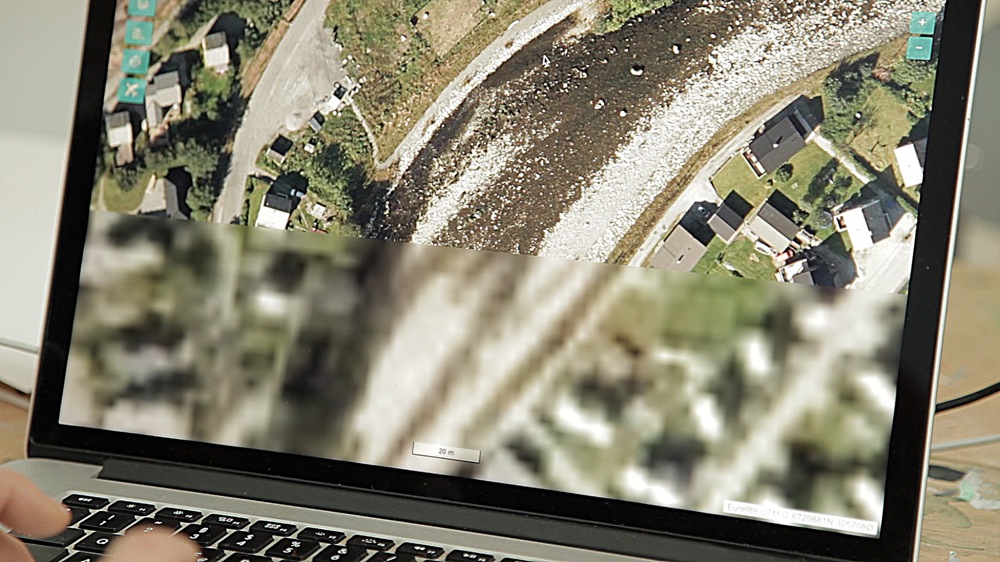 16.11.18

The Centiweek
represents one week divided by hundred, which yielded 19 tracks with total duration of 100
minutes and 48 seconds. Each track is labeled "Centiweekend" and has its progress number according to the
tracklist. These "Centiweekends" serve as stand-alone digital counterparts to our cassettes.The first cassette
is C60, the second is C40. Released by Polish label
Default
. Pre-order tapes or buy digital release
here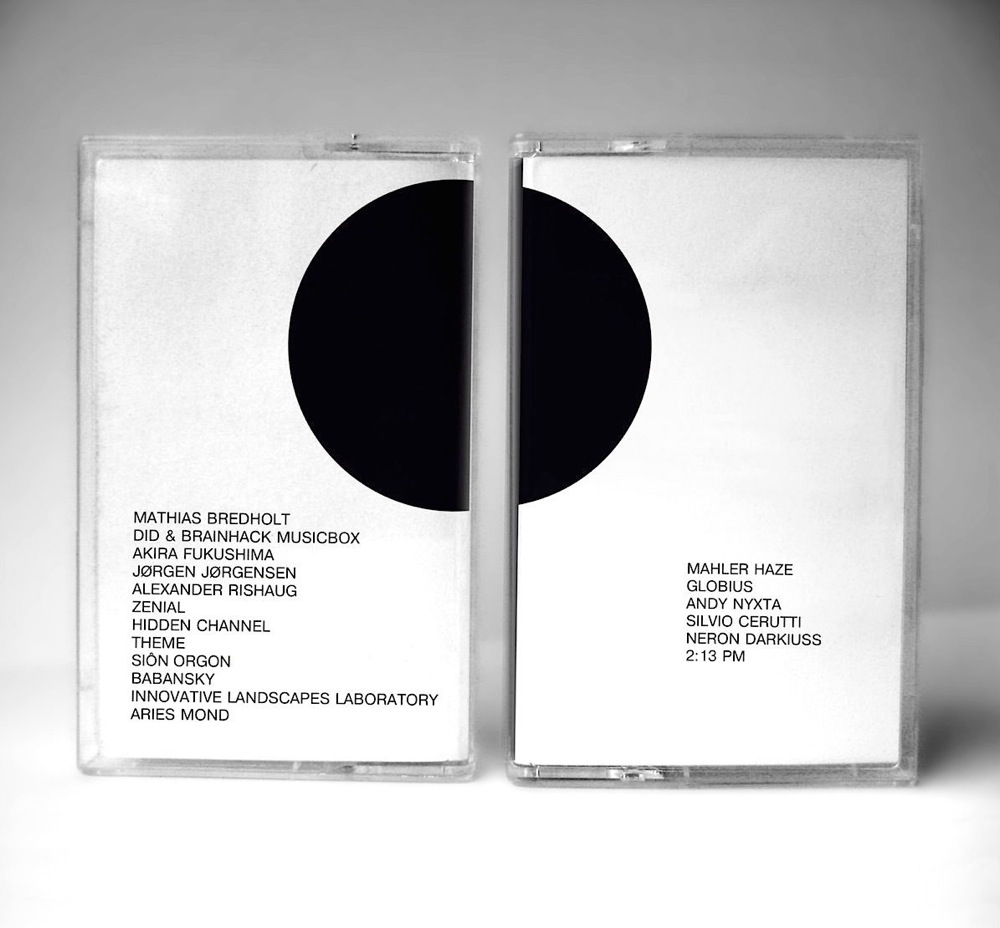 24.10.18

Rudow will perform live in Bergen at DOT / Bergen Techno Fanzine Launch Party, Østre the 10th of November.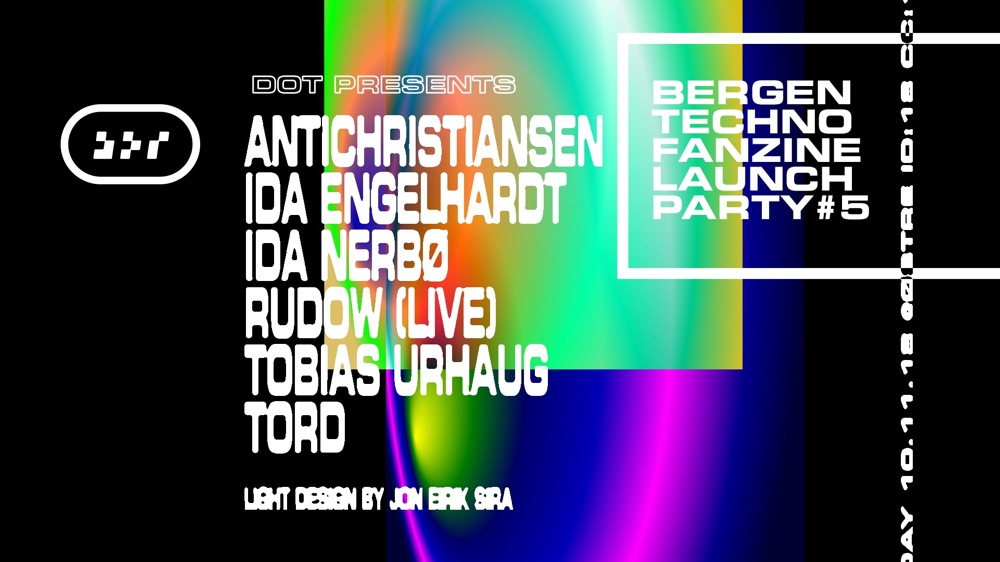 13.09.18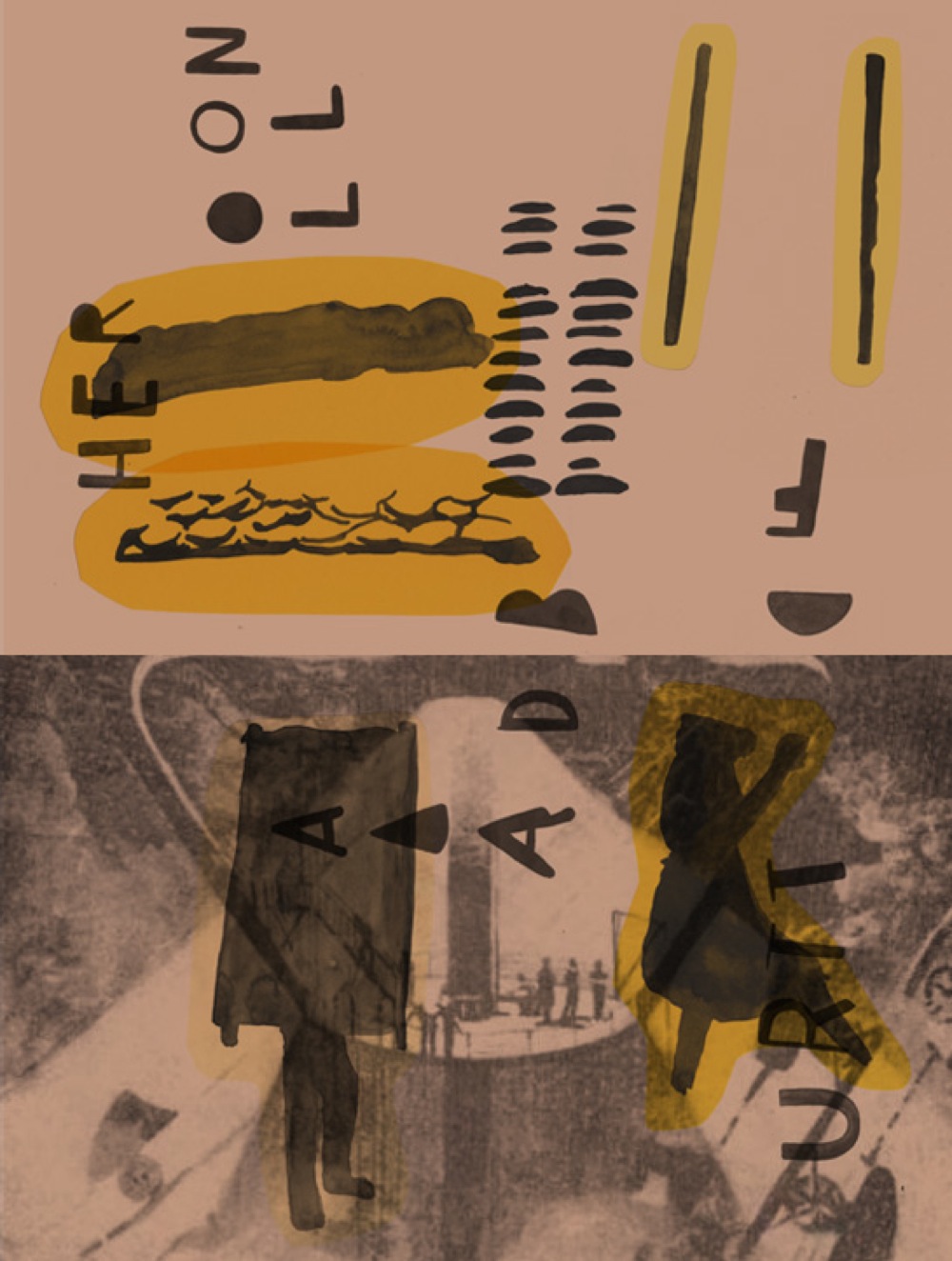 Future Farmers / Flatbread Society
presents
Through The Tandoor
, 14th of September between 5-11pm.
A sonic enactment of the oven infrastructure of the bakehouse at Losæter in Bjørvika with live moments,
tuning energies and open improvisation into diverse electromagnetic and acoustic frequencies.


With Samvær Under Tilsün, Bård Watn, Alexander Rishaug, Eva Bakkeslett,
AV.net
, Yasi Perera,
Organic-Structure.net
, Mia Melvaert & Ramona and Planète Concrète.

13.09.18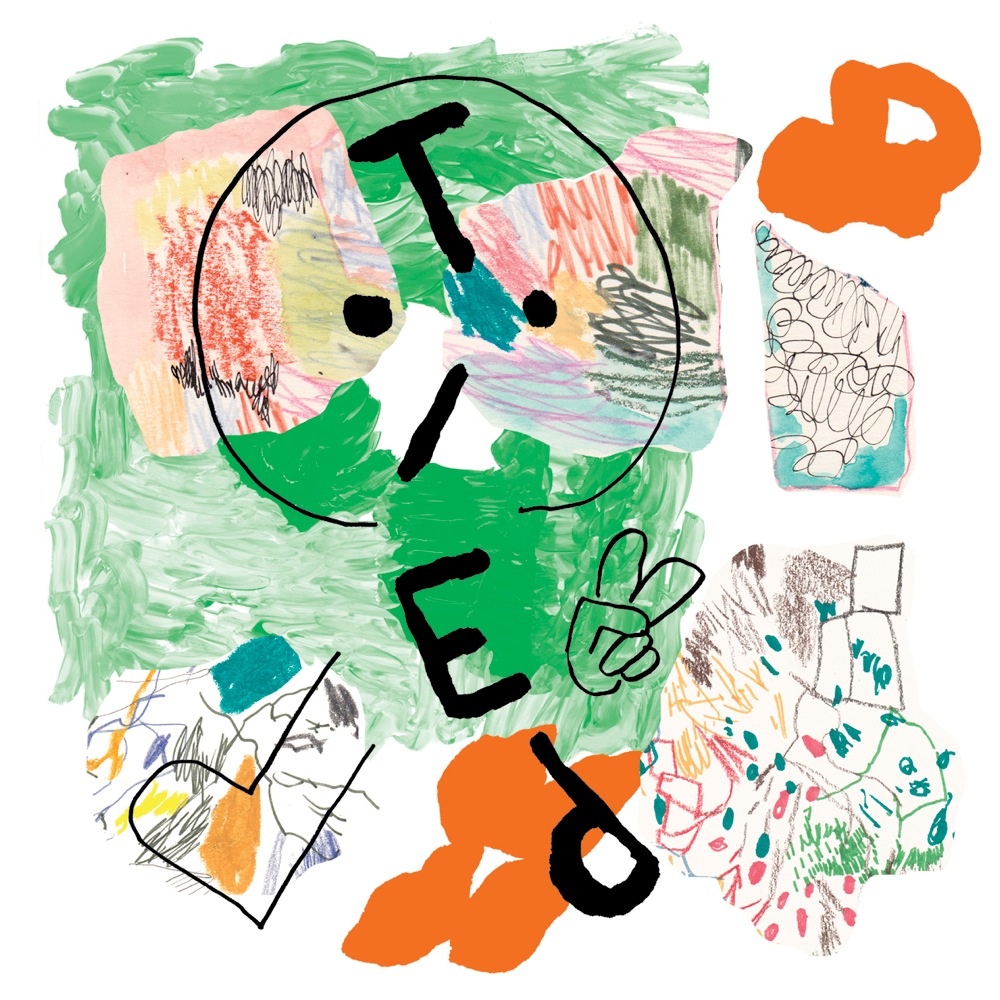 Take It Easy Policy
or
TIEP
if you like, has been releasing music etc since 2015. They're now getting close
to the 25th release. This has to be celebrated.
LIVE:
André Borgen aka Organ Bender, Chaotic Morphs, Are Mokkelbost, Prinztronix, Rudow and Håkon Hoffart.
DJ's:
Bendik Kaltenborn and Espen Holtestaul.
VIDEO:

Marianne Røthe Arnesen and Marianne Hallseth, Emil Høgset og Espen Friberg.
Kafé Hærverk
, Oslo, 15th of September, from 8pm.

13.08.18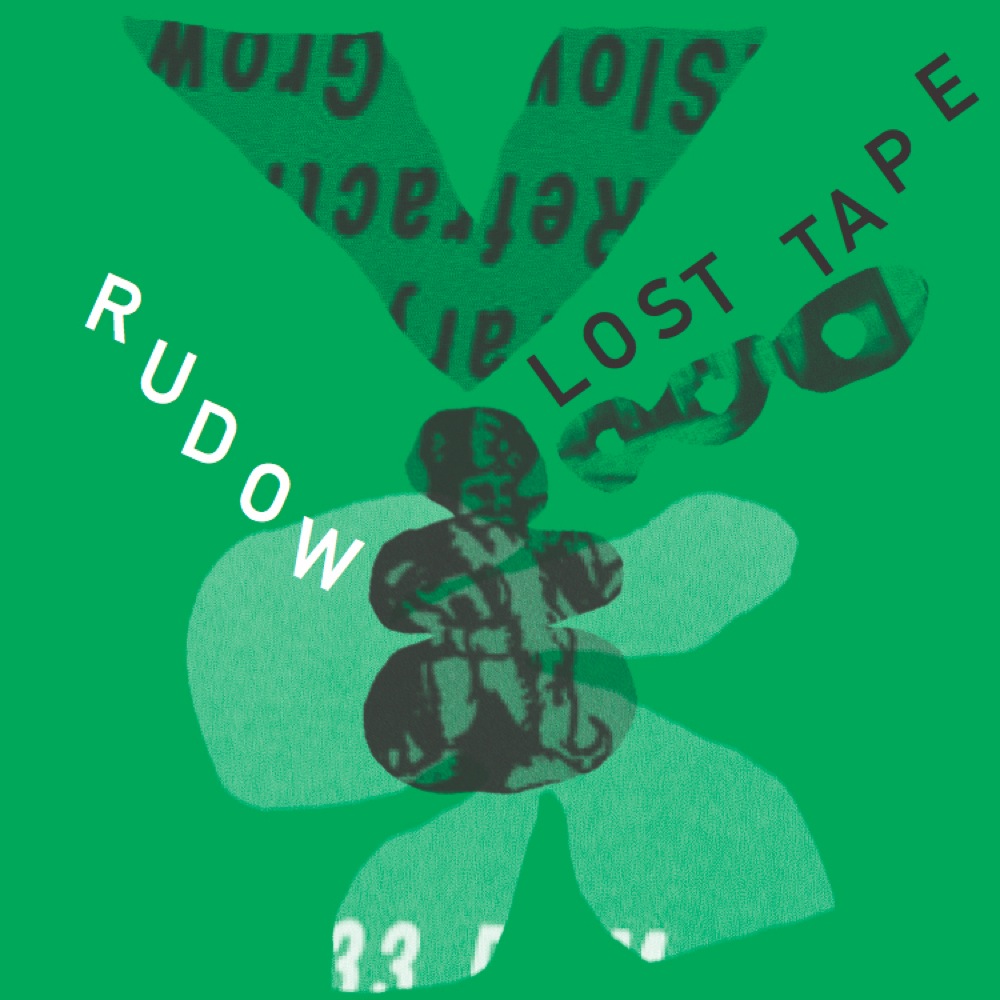 New
Rudow
album out on
TIEP
on friday the 17th
.
Lost Tape
is the second album by
Rudow
. It's a remix
album featuring Mental Overdrive, Ost & Kjex, Charlotte Bendiks, +plattform, Espen Hangård, Snasen,
MIND over MIDI, Center of the Universe, Admir Korjenic and Sprutbass.


For preview and pre-sale:
https://tiep.bandcamp.com/album/lost-tape
21.03.2018

An exhibition of contemporary archaeology, based on the ongoing research project
Unruly Heritage
: An
Archaeology of the Anthropocene. This is a collaboration between Tromsø Museum and CAS (Centre for
Advanced Study), led by Professor
Bjørnar Julius Olsen
and
Þóra Pétursdóttir
at UiT Norway's Arctic
University. The "heritage" tells the story of six northern places in three countries where scientists have
investigated modern ruins and seas. Dalniye Zelensy and Teriberka in Russia, Sværholt and Sarnes in
Norway, Langanes and Eyri in Iceland. The exhibition is designed, presented and transformed by
Joar
Nango
and
Jonathan S. Igharas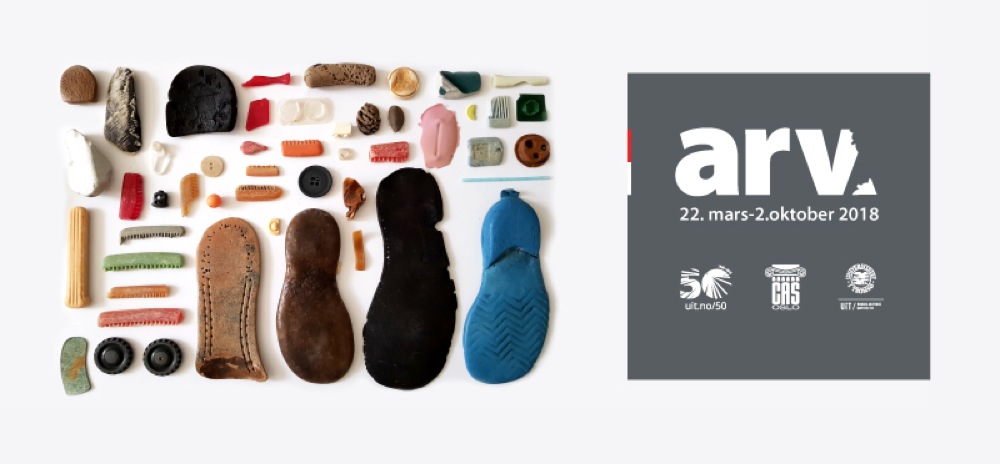 11.03.2018

To celebrate
Crónica
15 years anniversary, The exhibition
Anotações Sonoras: Espaço, Pausa, Repetição /
Sonic Annotations: Space, Pause, Repetition
will open at
The Faculty of Fine Arts, University of Porto
,
Friday the 24th of March.

A sound installation by
Pedro Tudela
and
Miguel Carvalhais
with contributions by invited artists. The installation
uses all of the gallery space creating a listening area encircled by multiple sound sources establishing a
connection with the architecture.

The exhibition will be running until June 30, 2018.

Alex FX · Alexander Rishaug · André Gonçalves · Andreas Trobollowitsch · Artificial Memory Trace · Arturas
Bumšteinas · Attilio Novellino · Carlos Santos · Carlos Zingaro · Cem Güney · Dan Powell · David Lee Myers
Diana Combo ·Durán Vázquez · Emídio Buchinho · Emmanuel Mieville · Enrico Ascoli · Enrico Coniglio · Astrid
& Ephraim Wegner · Haarvöl · Freiband · Gintas Kraptavicius · Graeme Truslove · Hugo Paquete · Ifs
James Eck Rippie · Janek Schaefer · Jazznoize · Jim Haynes · Jonathan Uliel Saldanha · Jörg Piringer · Jos
Smolders · Lawrence English · Luca Forcucci · Maile Costa Colbert · Marc Behrens · Martijn Tellinga · Mikel R.
Nieto · Mise en Scene · Monty Adkins · Morten Riis · paL · Ran Slavin · Richard Eigner · Saverio Rosi · Simon
Whetham · Sound Meccano · Stephen Vitiello · STURQEN Tamtam · Tuulikki Bartosik · Ulrich Mitzlaff · Vitor
Joaquim · Yiorgis Sakellariou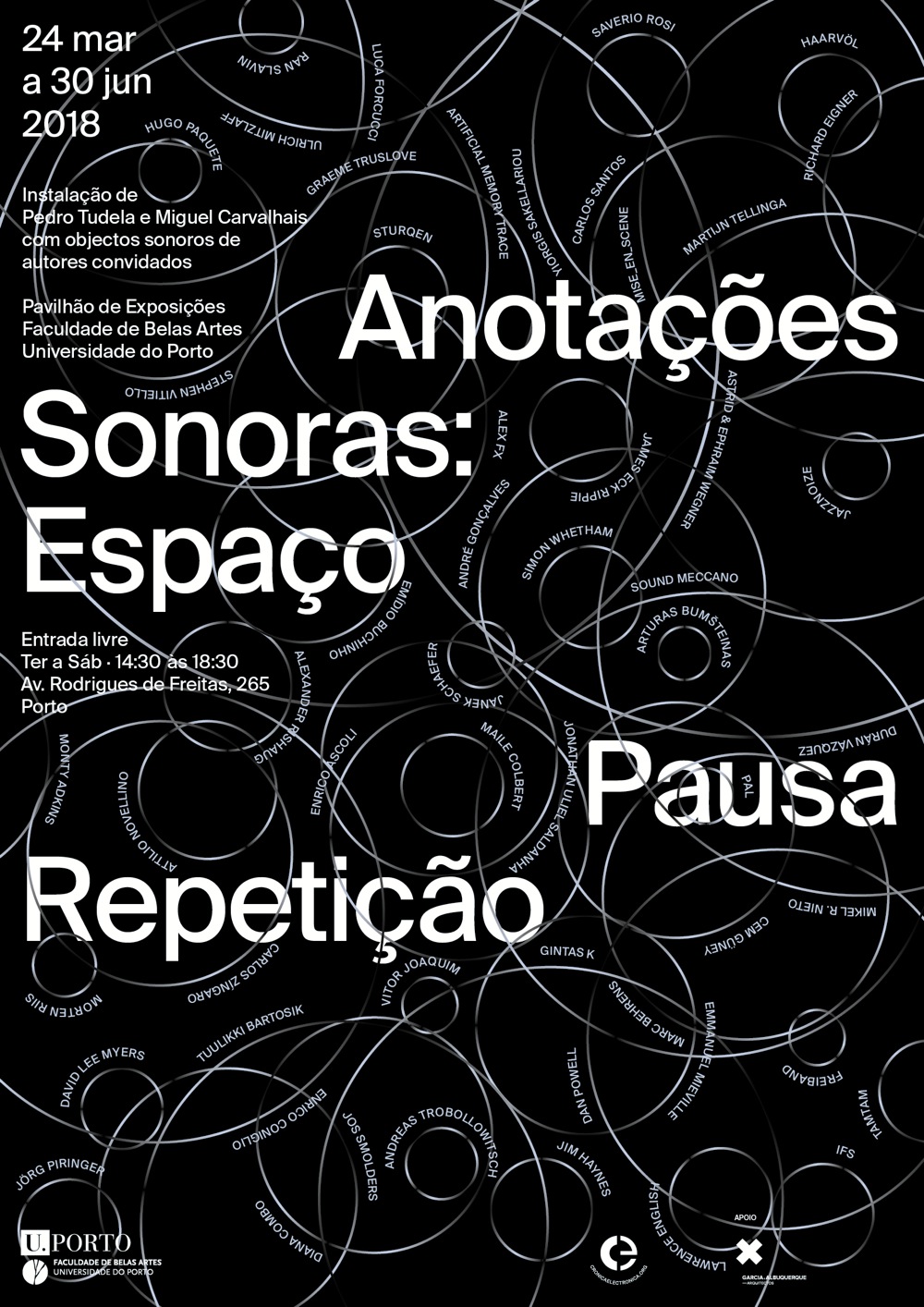 06.01.2018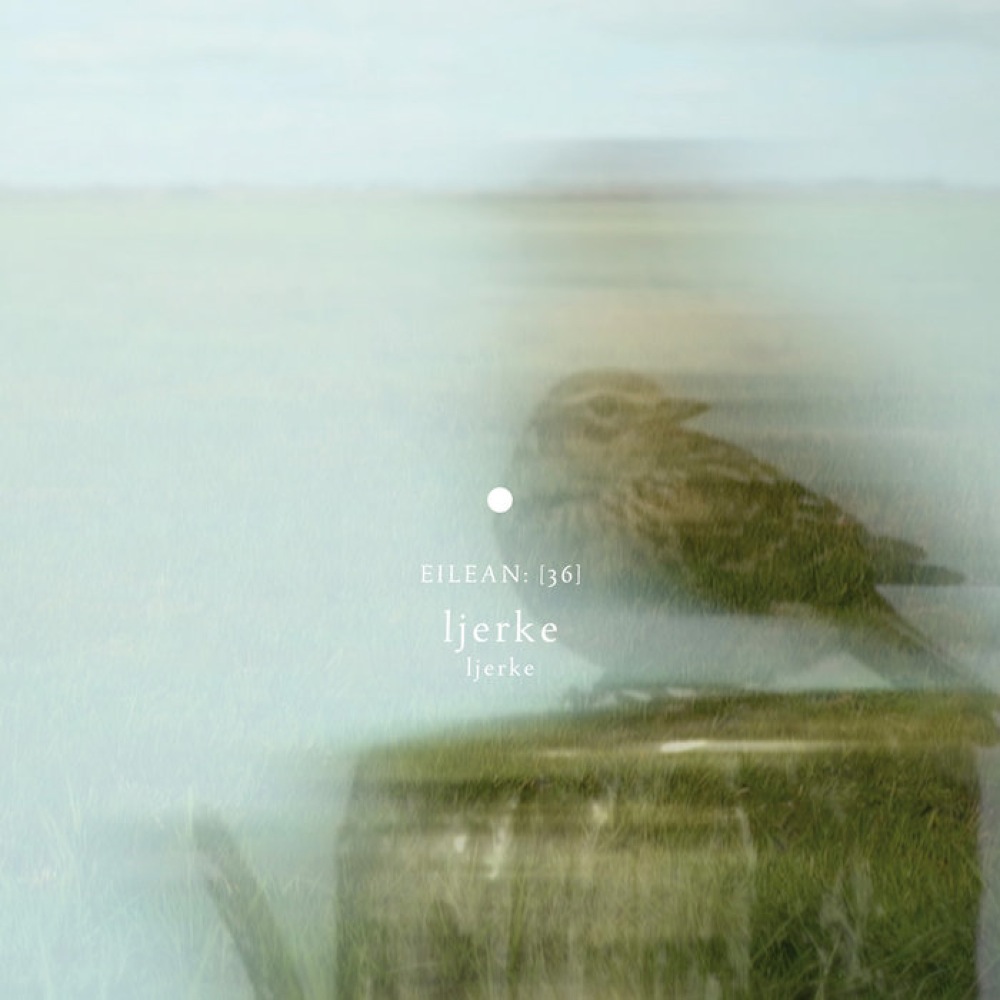 New release January 8

Ljerke is a multidisciplinary project which took form in the Frisian landscape. The project includes artists from
Netherlands (Romke Kleefstra, Jan Kleefstra, Sytze Pruiksma) and Norway (Alexander Rishaug, Hilde Marie
Holsen, Michael Duch) completed with the video artists Marco Douma (NL) and Haraldur Karlsson from Iceland.

Recorded by Jan Switters at the Landscape studio te Gauw 7/8 november 2016. Mixed and edited by Rutger Zuydervelt. Mastered by Lasse Marhaug. Artwork by Marco Douma.

https://eileanrec.bandcamp.com/album/ljerke
04.05.2017

Norwegian sound artists
Alexander Rishaug
and
Lasse Marhaug
have worked together as a duo for almost
20 years. In this time they have produced one album, 2004's Feel Free At Home on the Lucky Kitchen label.
Now, the pair are ready with their follow-up:
Corneal Clouds
on
Tapeworm
. The music was recorded in 2012,
then put through an extensive and meticulous fermentation process of five years until now - at last - it is ready
for the public.


Limited edition of 125 copies.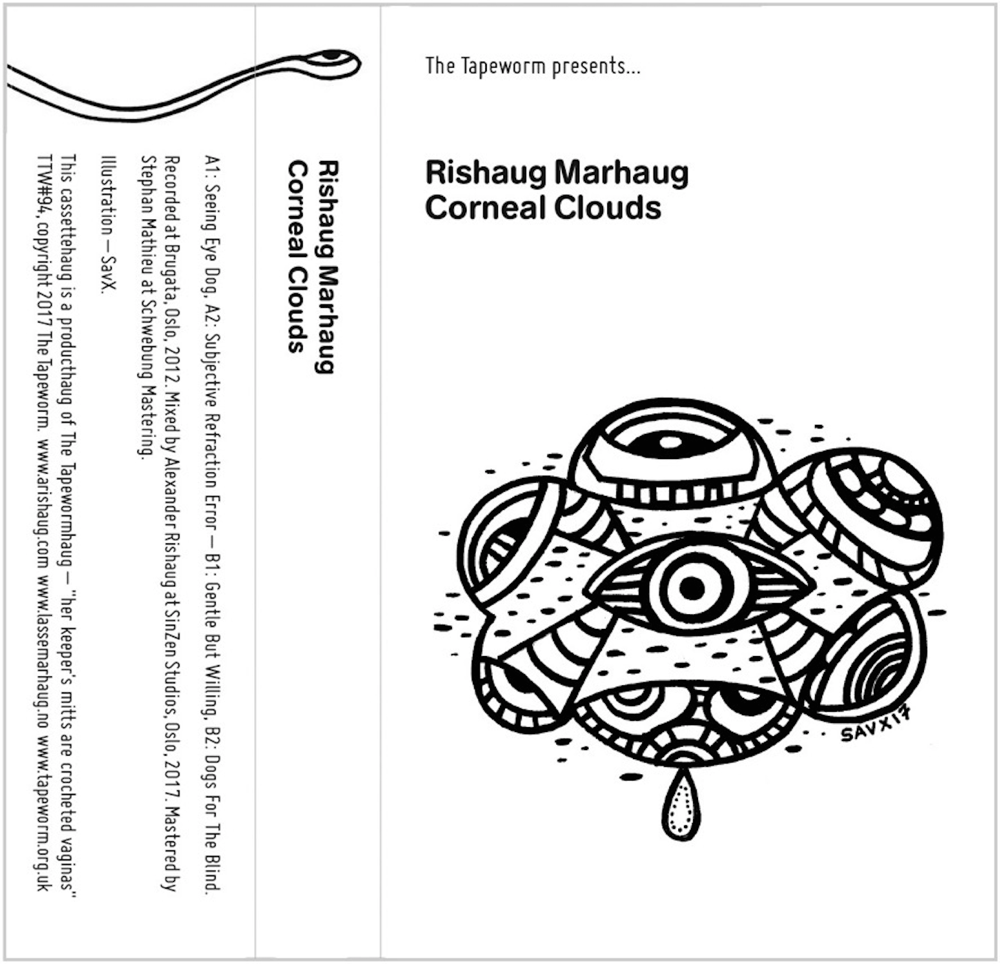 11.02.2016

Images from the
Ma.org Pa.git
performance,
Trondenes Church
, Harstad and
Ilios festival
. Featuring

Sigbjørn Apeland
on organ and
Ivar Bjørnson
on guitar.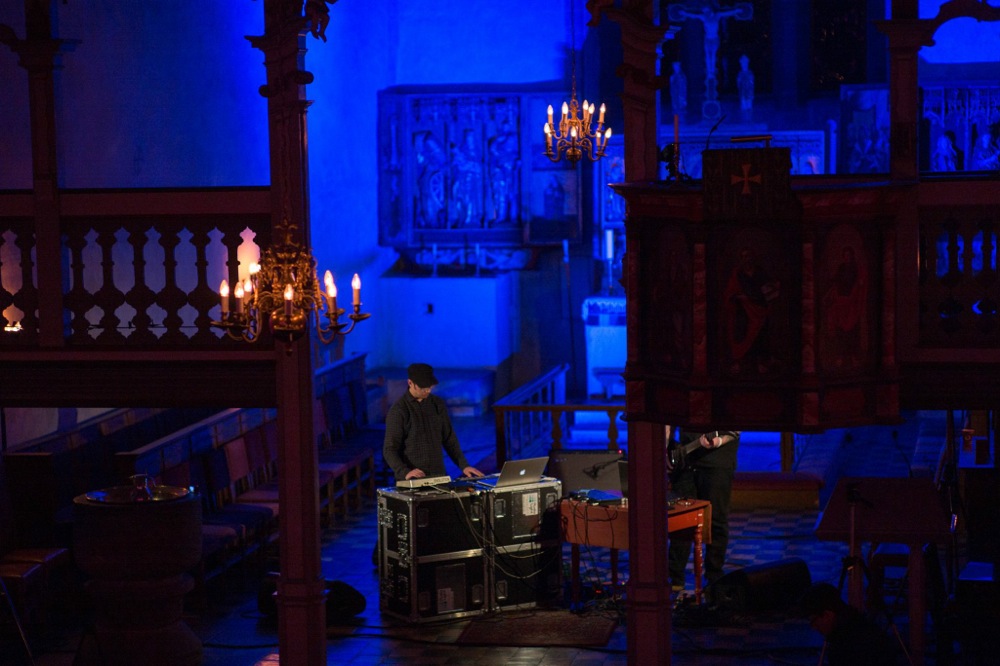 Photo:
Mats Iversen Vangen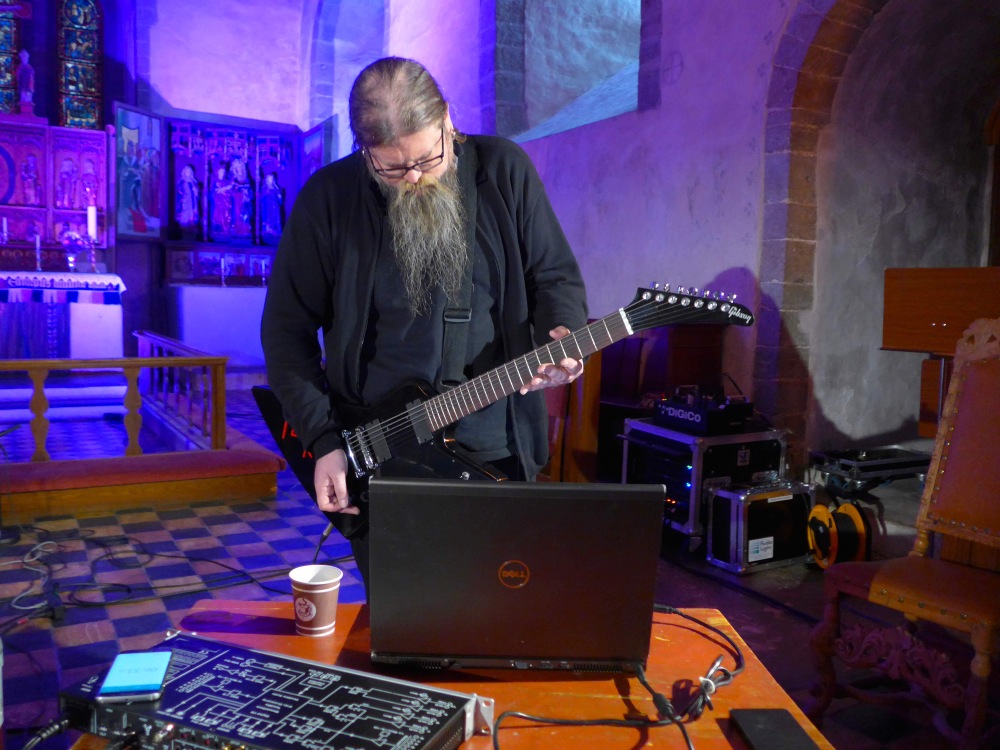 Photo:
A.Rishaug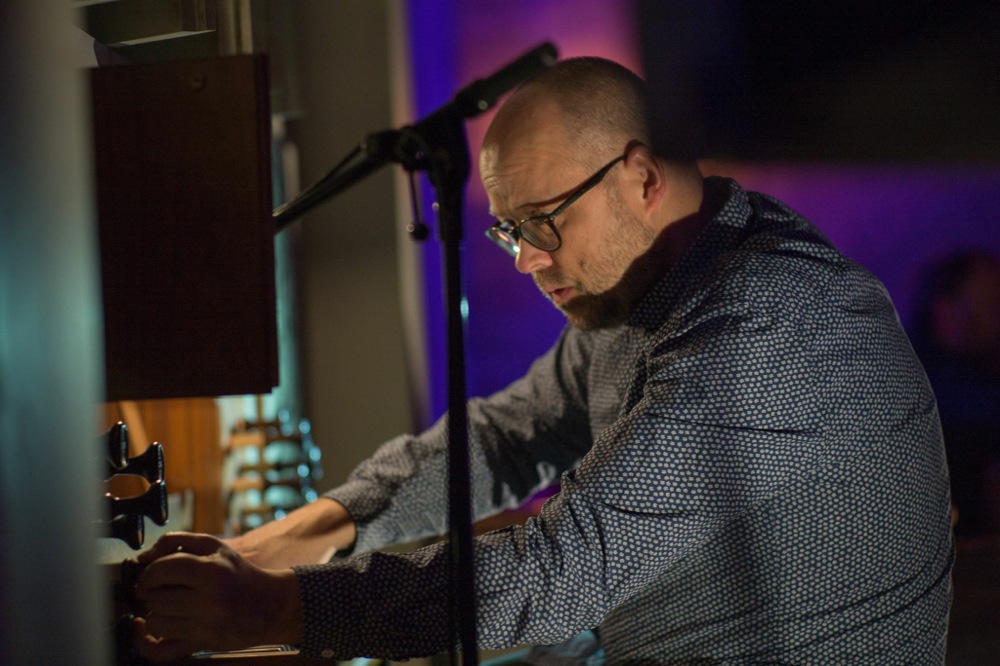 Photo:
Mats Iversen Vangen

15.01.2016
From
Spaces Speak #4
with HC Gilje at RAM Gallery, Oslo the 14th of January. Revolver meets Vibra_tone.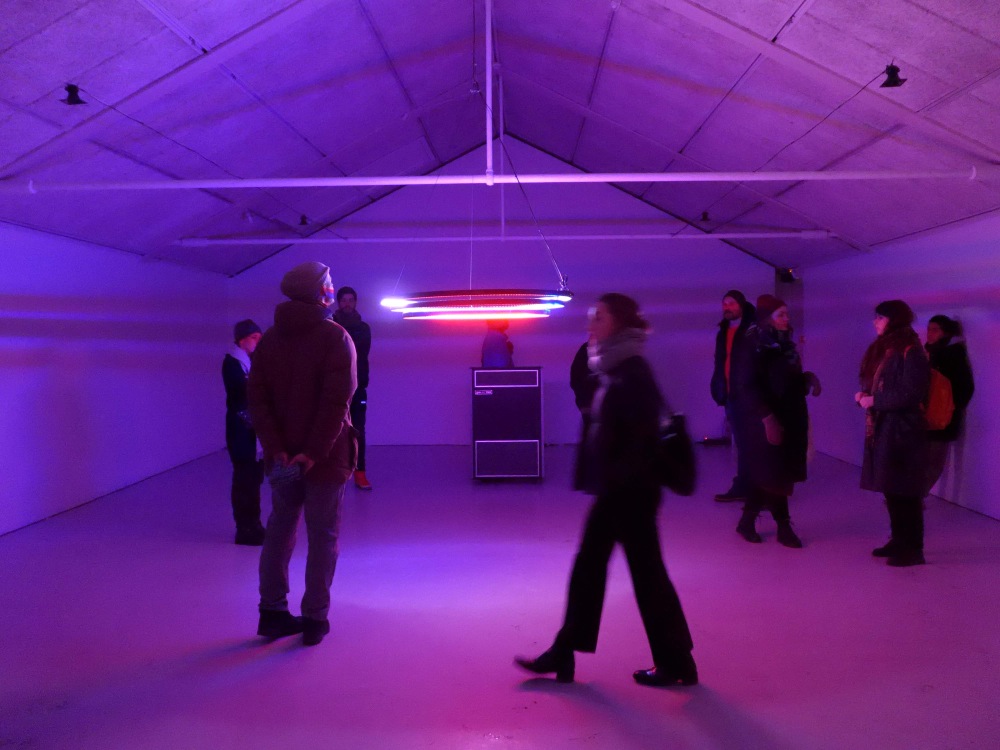 19.11.2015

From the Ma.org Pa.git performance in Korskirken,
The Ekko Festival
, Bergen, the 1st of November.
Photo's by
Oddbjørn Steffensen.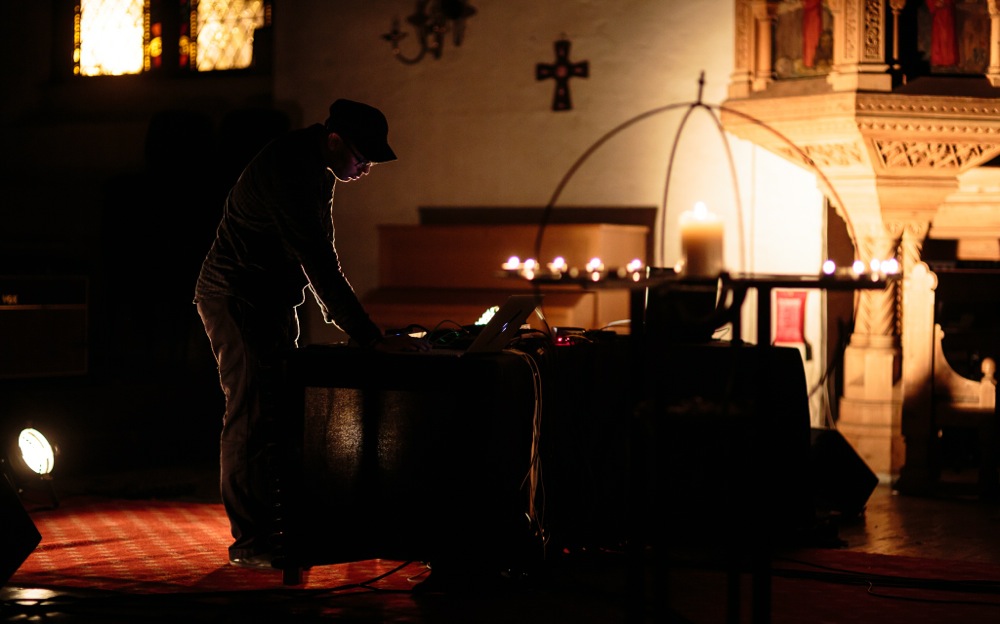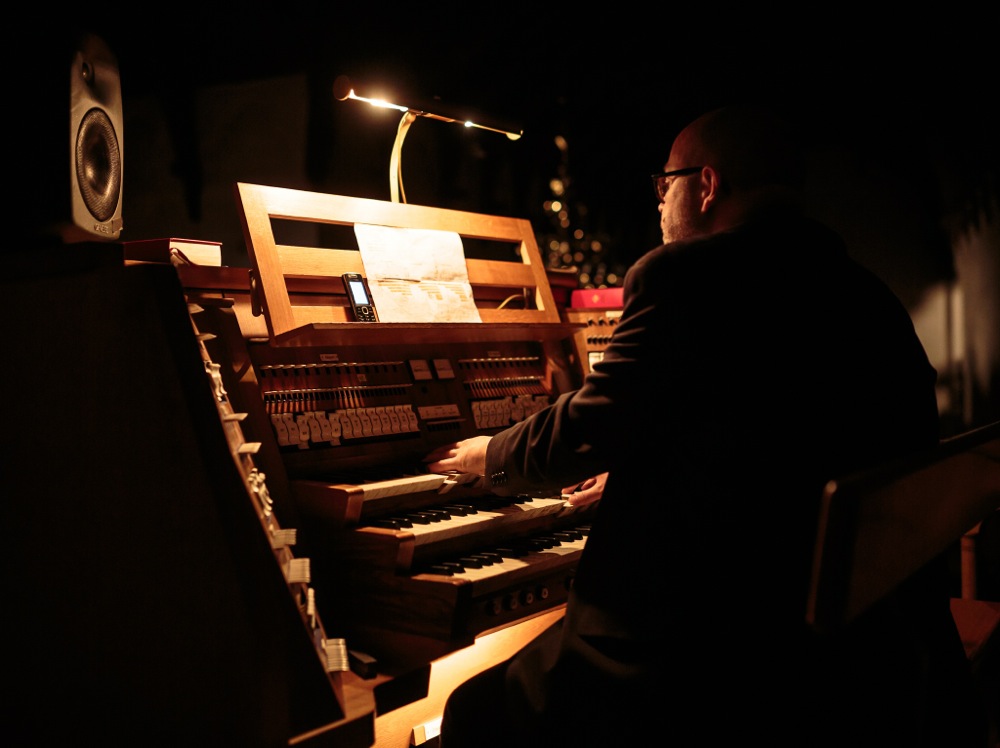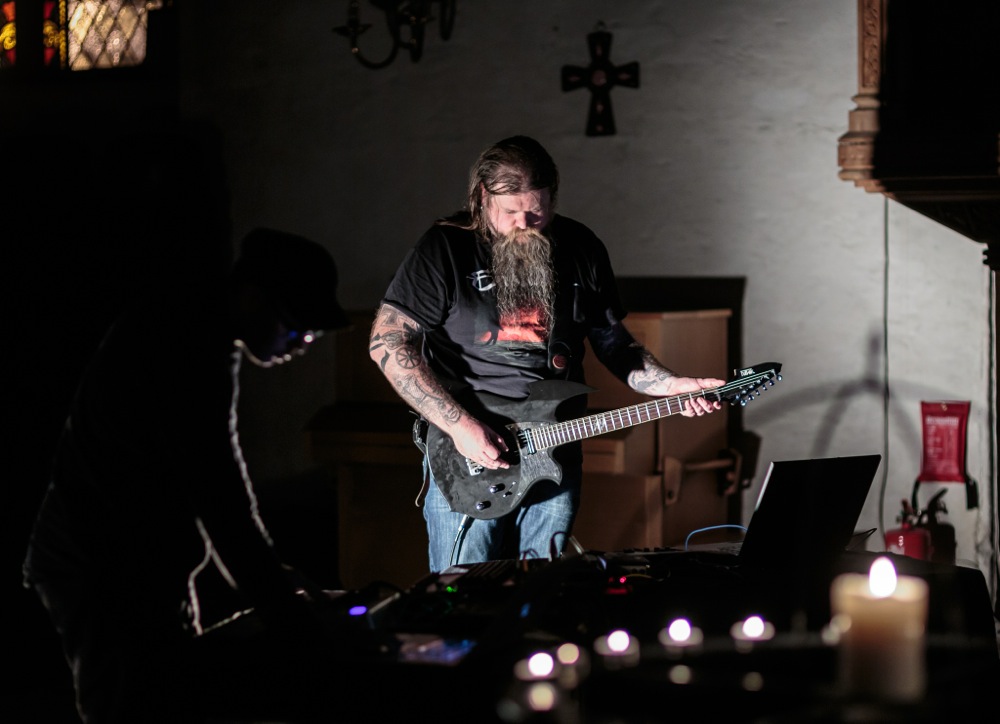 16.11.2015

New remix for
Splashgirl
from the album
Hibernation,
out now on
Hubro.
18.09.2015

Some pictures from the premiere of
Ma.org Pa.git
at Pauluskerk,
Incubate
festival in Tilburg 17.09.2015, featuring

Ivar Bjørnson
on guitar and
Sigbjørn Apeland
on organ.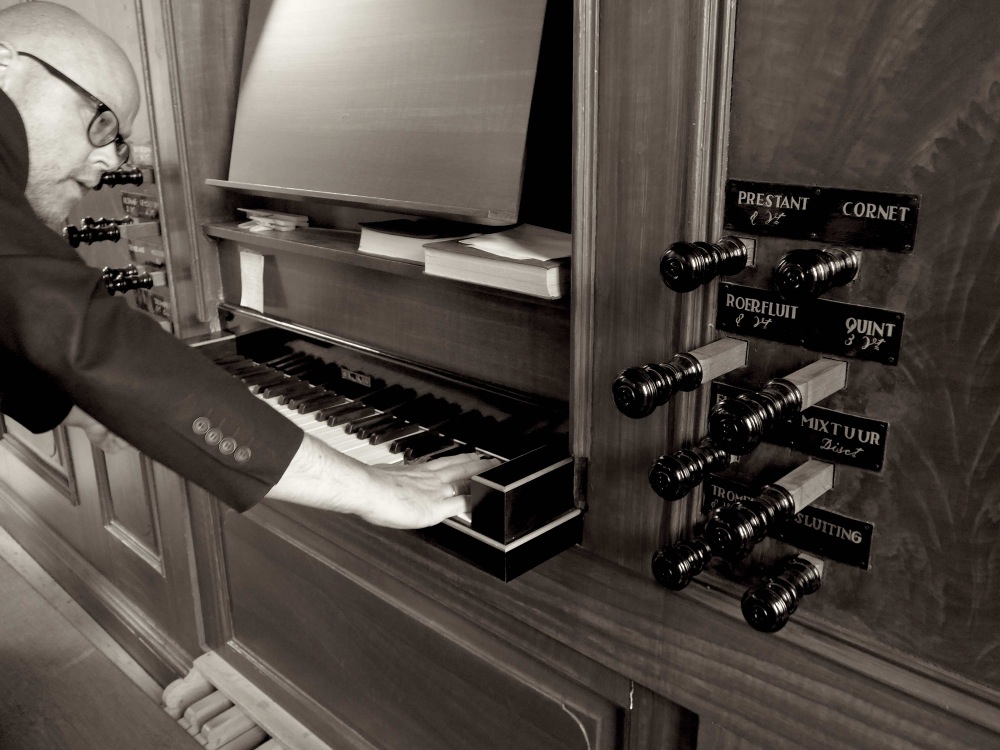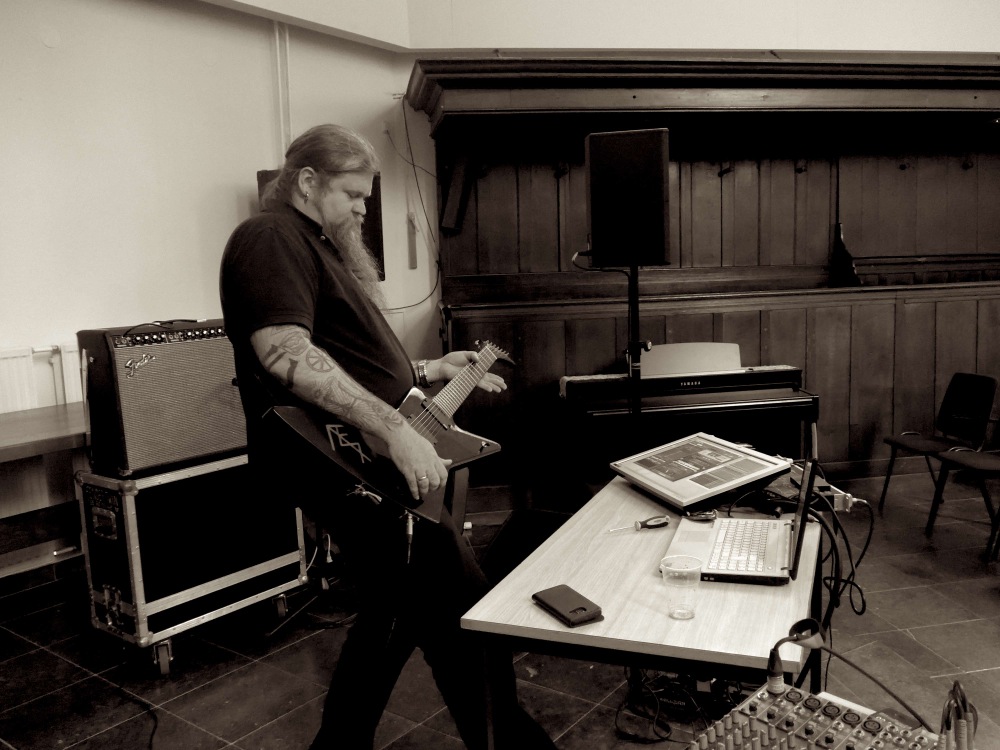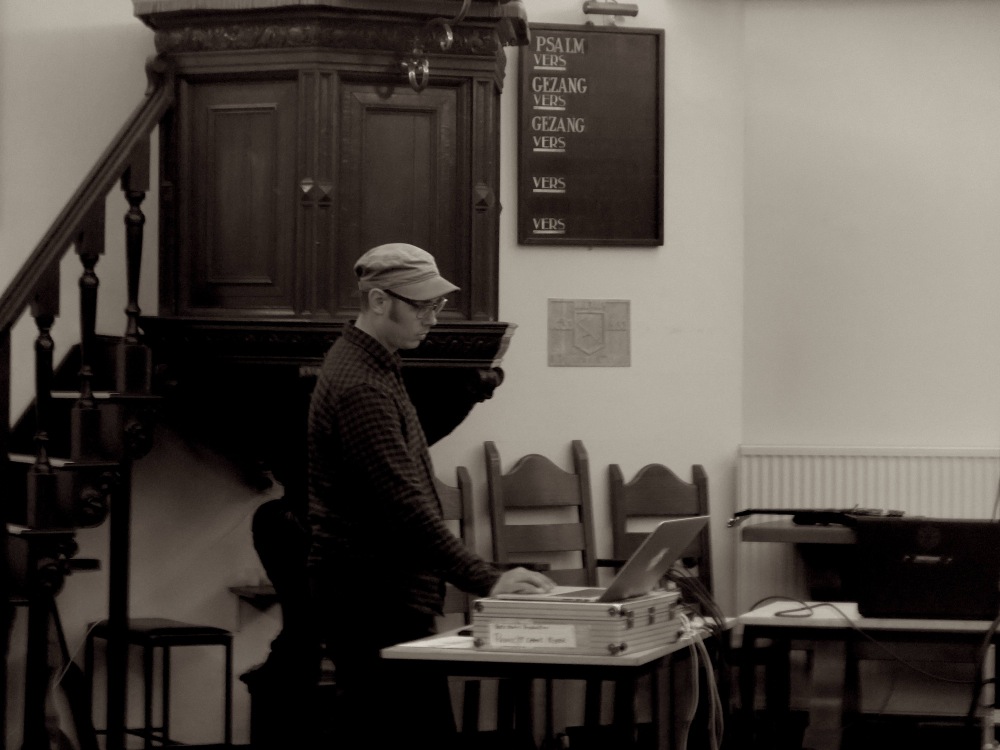 21.08.2015

Sound and music for
Eva-Cecilie Richardsen's
installation and investigating work
:
Speaking and building
at
KHIO, Oslo. Opening at Thuesday 25.08 at 7:00pm. Open every day between 26 - 29.08 from 1:00pm - 6:00pm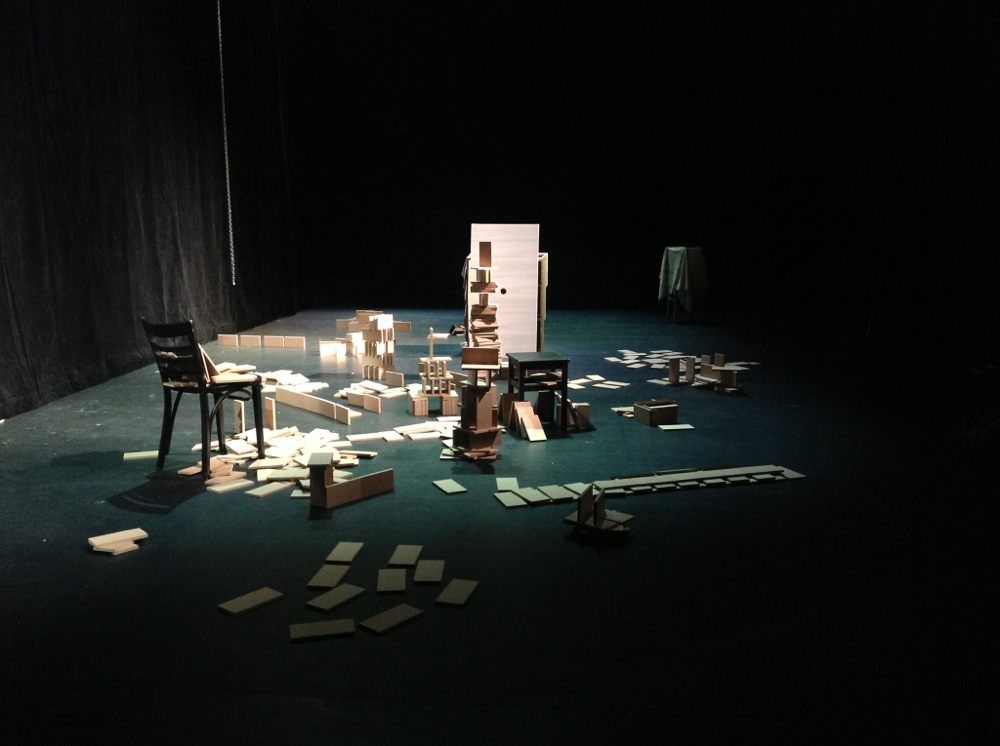 24.04.2015

Will perform the
Ma.org Pa.git
album (Cronica) at
Incubate Festival
in Tilburg, NL.
Ivar Bjørnson
(Enslaved, Jazkamer), guitar and
Sigbjørn Apeland
, church organ (1982, Nils Økland group) will join forces.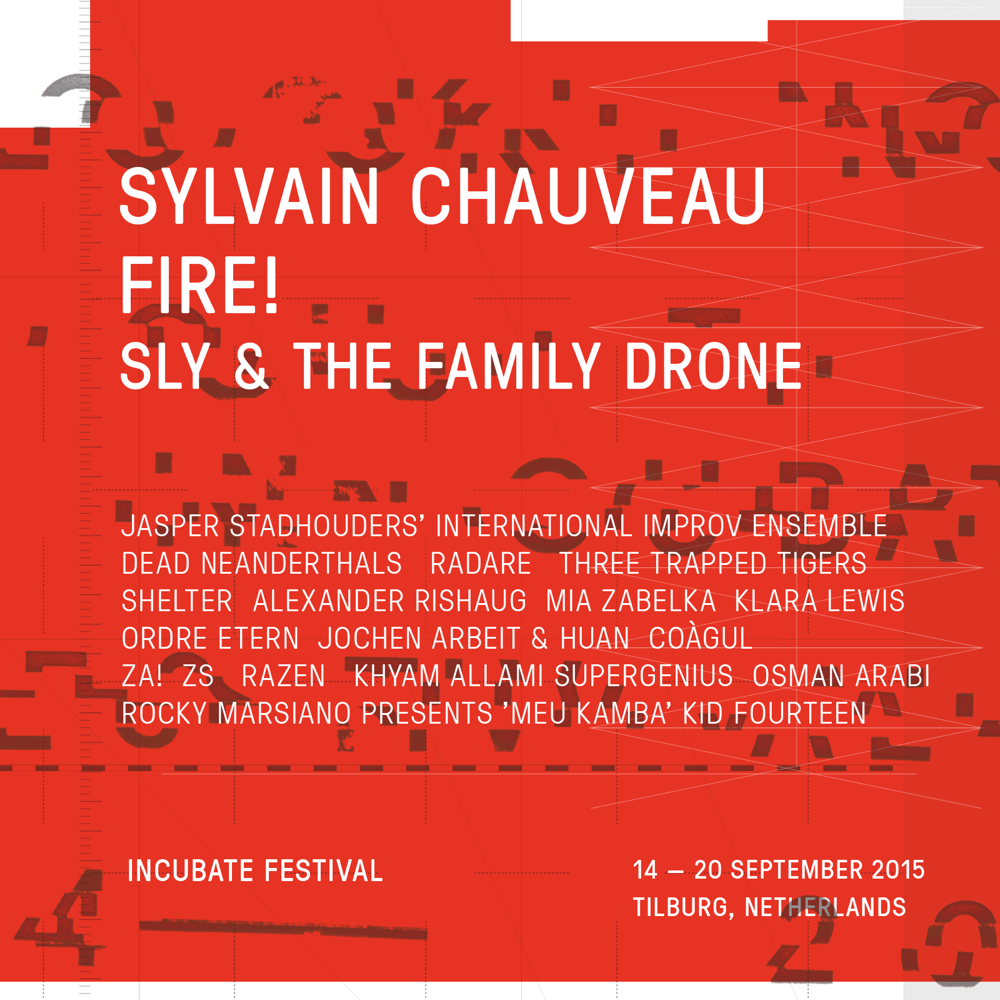 18.02.2015

New album
Ma.org Pa.git
on
Cronica
are now available at Bandcamp. 180 gram vinyl, limited to 200 copies.
Digital version also available. Parallel with the album
Ma.org Pa.git Re.mx
are also available.Digital only.
Featuring
Machinefabriek
,
Svalastog
,
Köhn
,
Sakana Hosomi
,
Phonophani
,
TY
,
Seaworthy
,
Asuna
,

Loscil
,
Curver
and
Mark Fell
. Scroll images for links.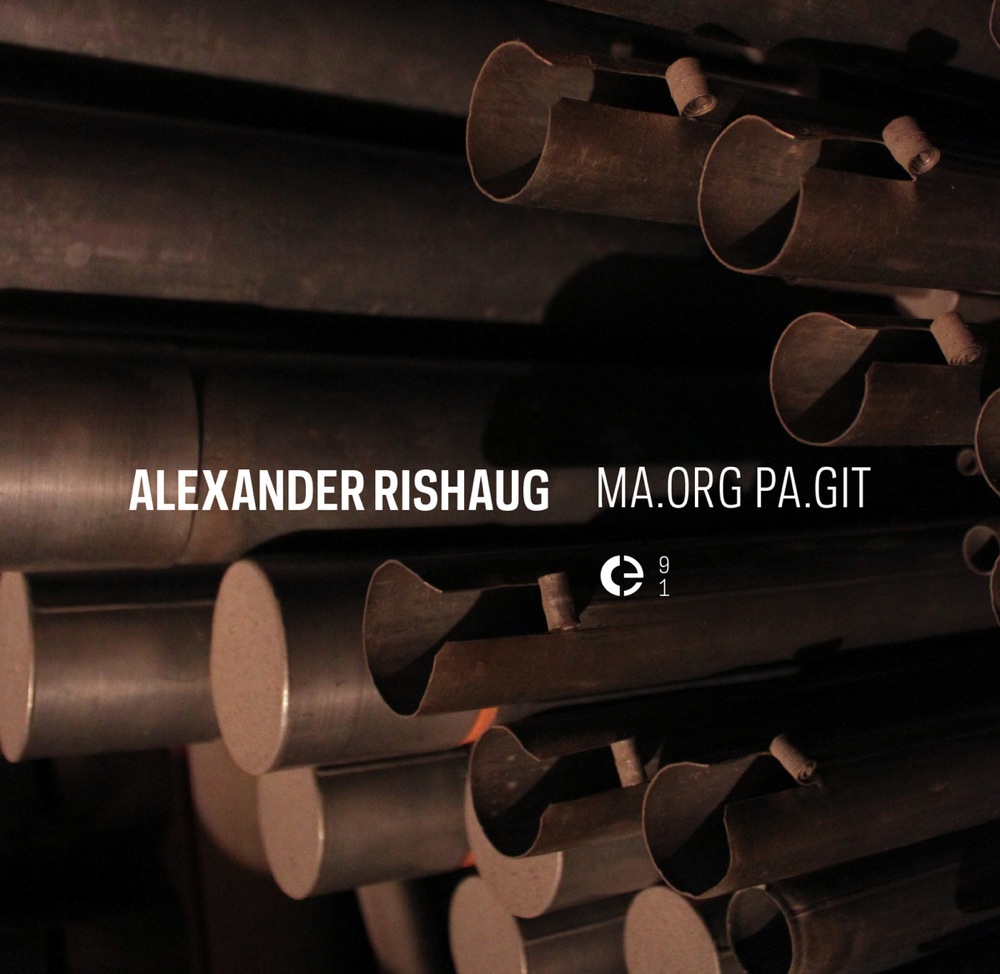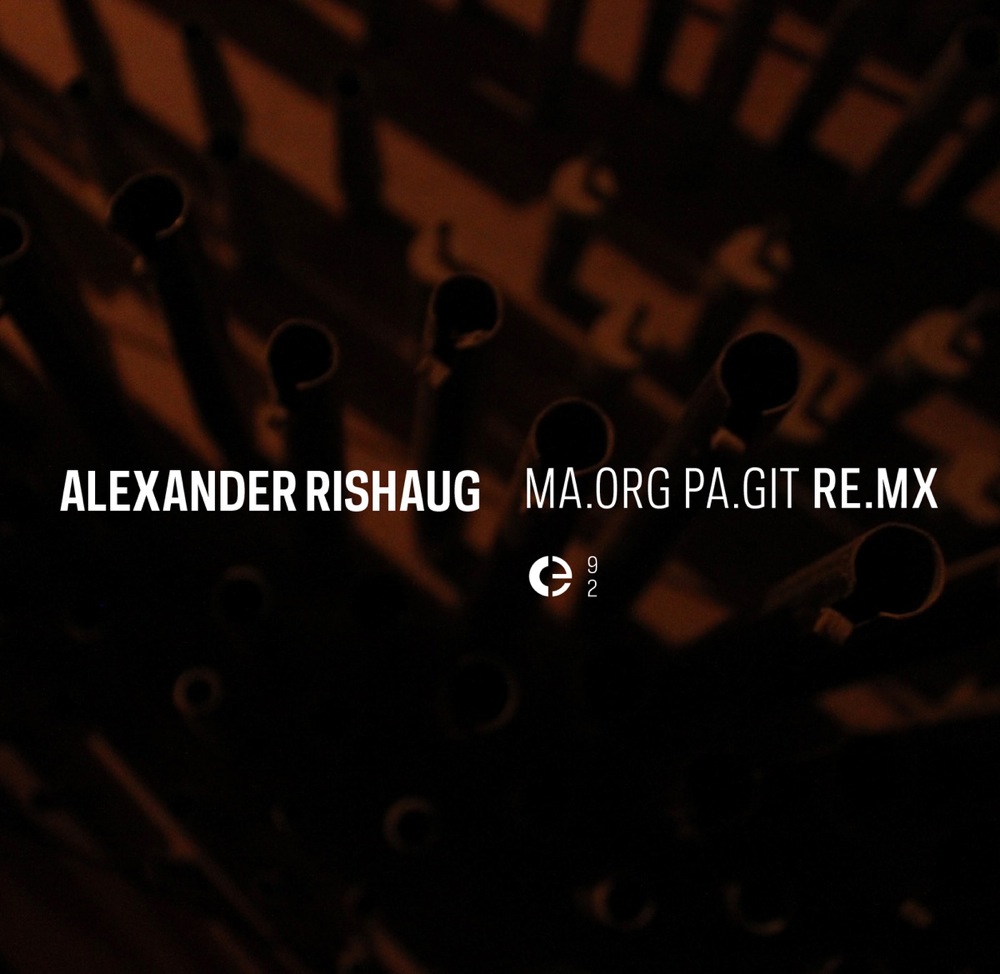 18.02.2015

People went by #02 - a remix at Spikersuppa Lydgalleri is now available at
soundcloud
. If you're in Oslo, it's still
time to catch it at the spot. Bring your ice skates for optimal experience!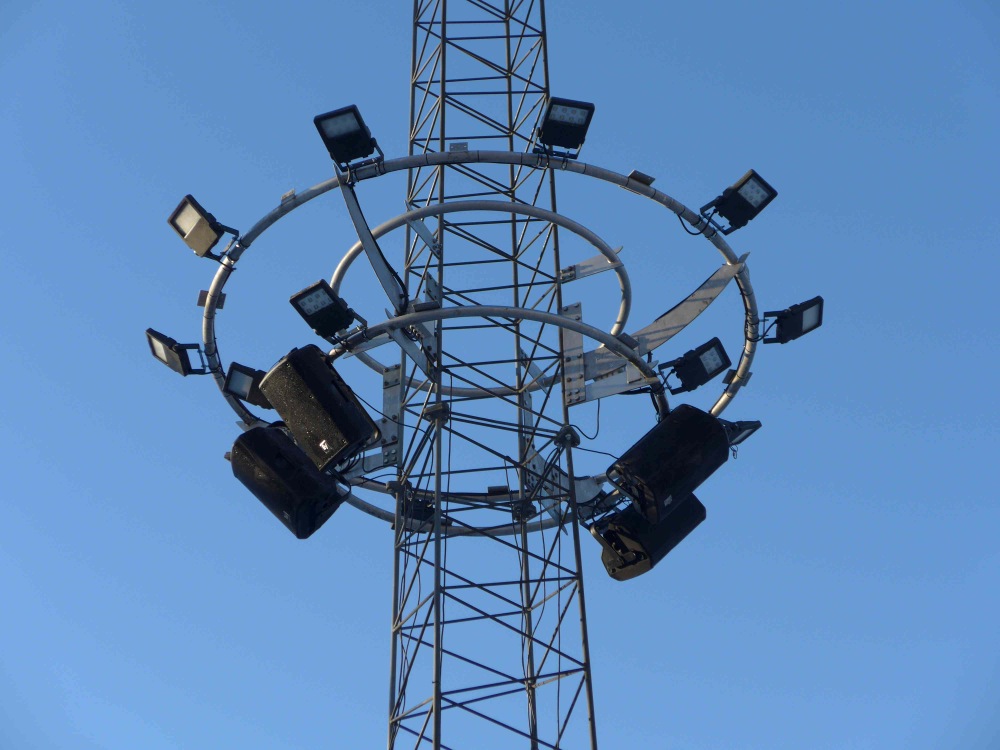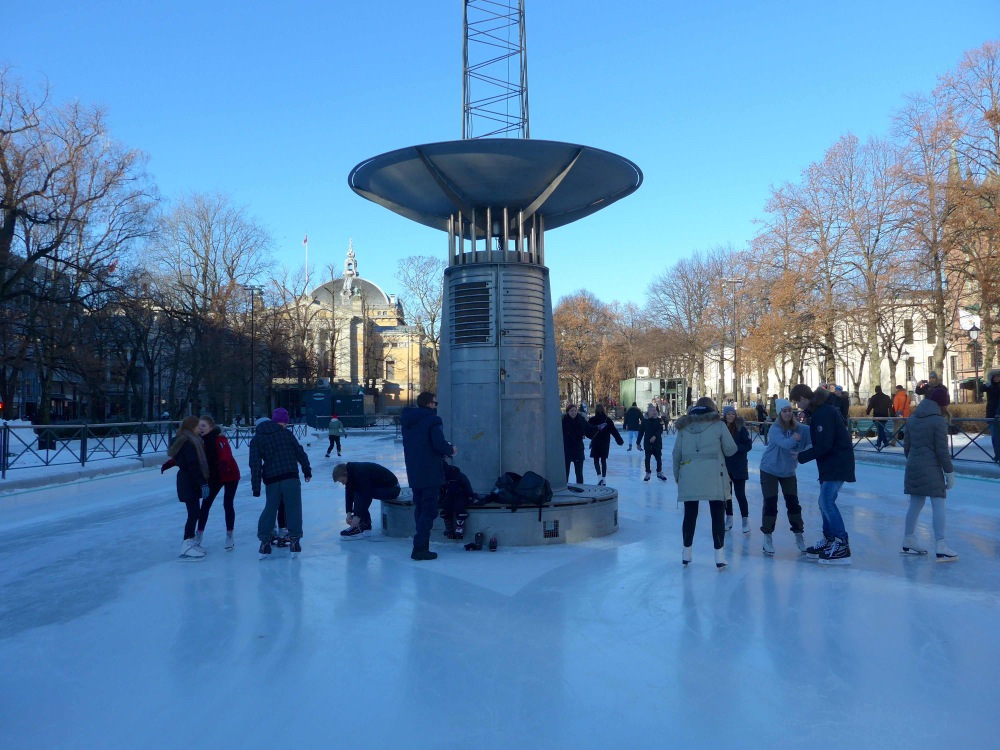 18.12.2014
A couple of images from
Rishaug/Belfi/Welburn trio
at
Multiversal PostNO#48
,
Altes Finanzamt,
Berlin.
Thanks to
Andi Stecher
for the photo's.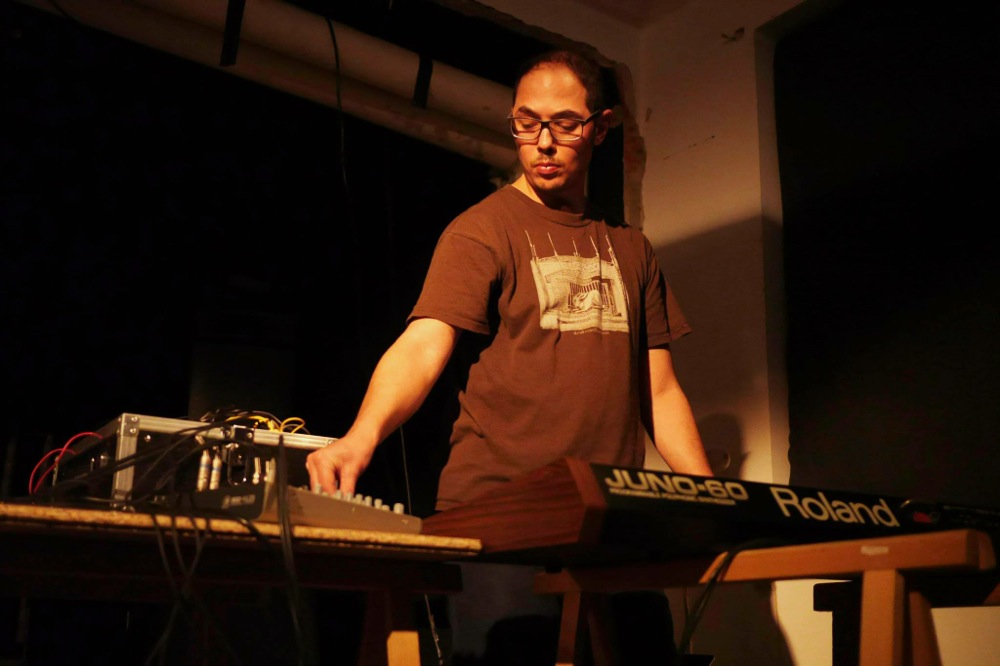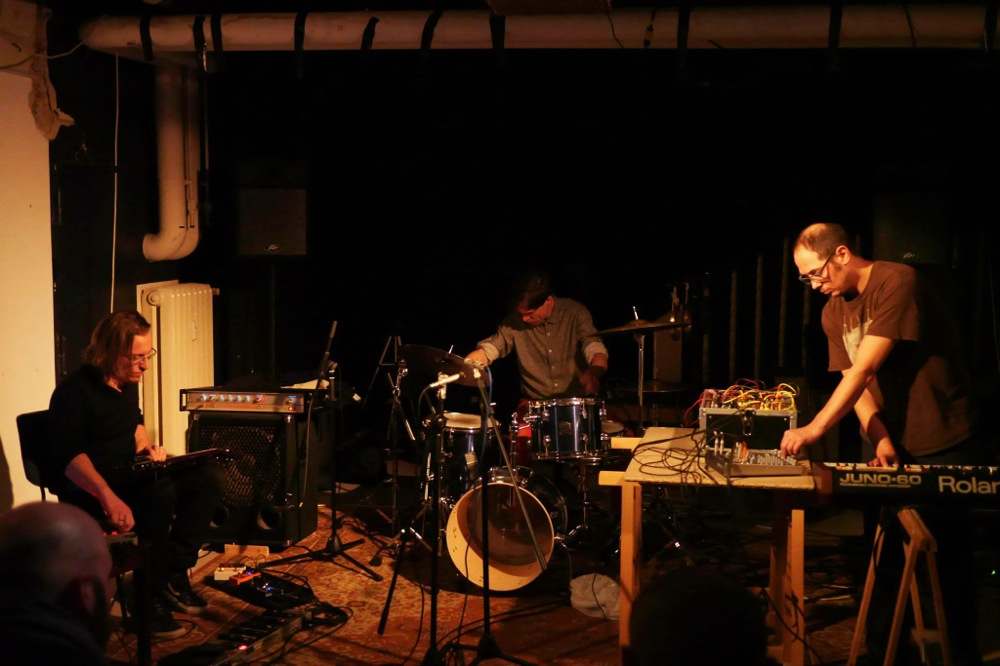 07.11.2014

Just finished a stunning tour in Japan. Thanks to all that came out, people I played with, people I met and
to all the organizers putting up the shows. You are the best! More images and tour diary
here
.
16.10.2014

Poster for the 11th
EKKO Festival.
Performing Asbjørn Flø's Analogikk with Asbjørn Flø, Hild Sofie Tafjord
and Maja Ratkje on friday the 17th of October. Commissioned by
BEK
.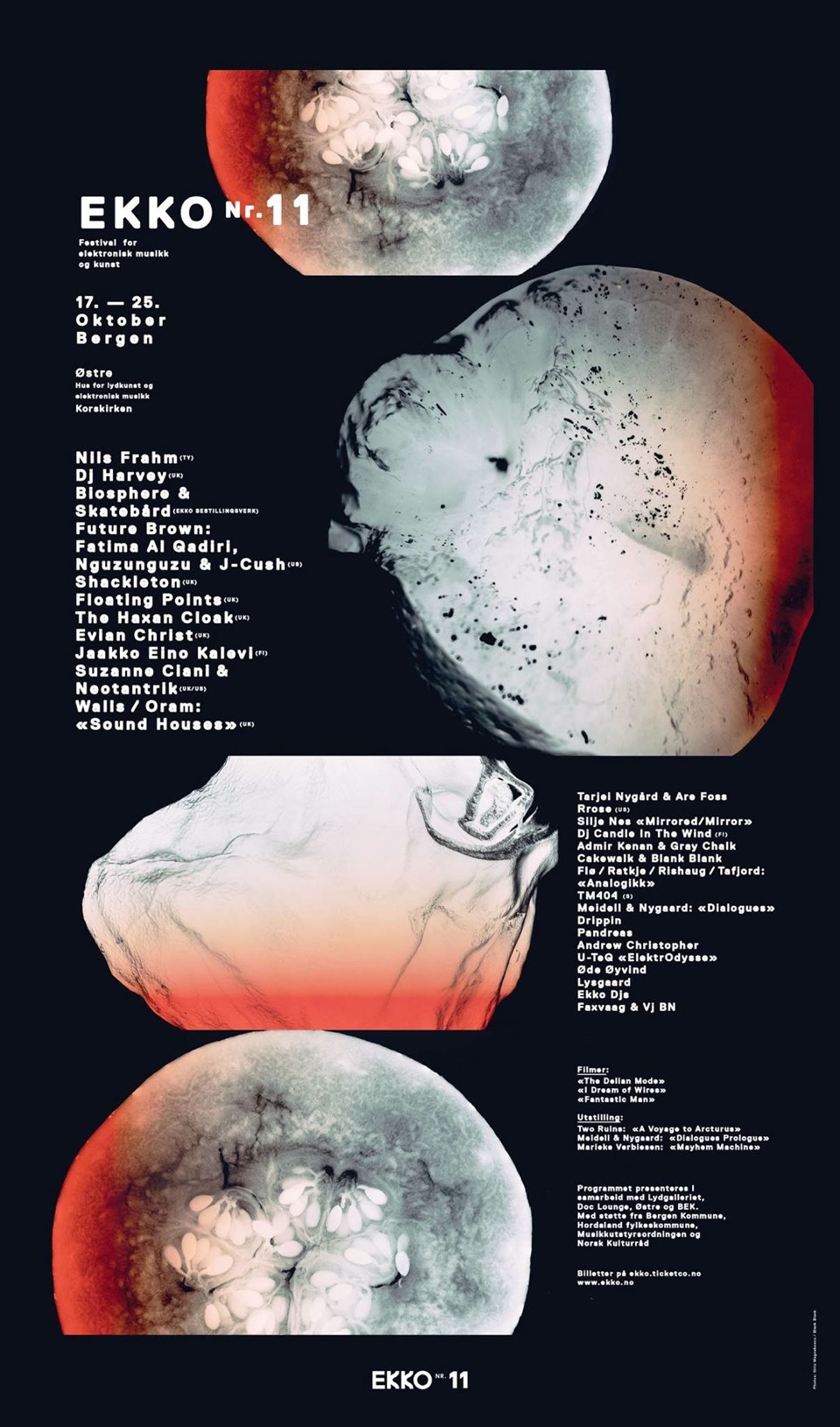 23.09.2014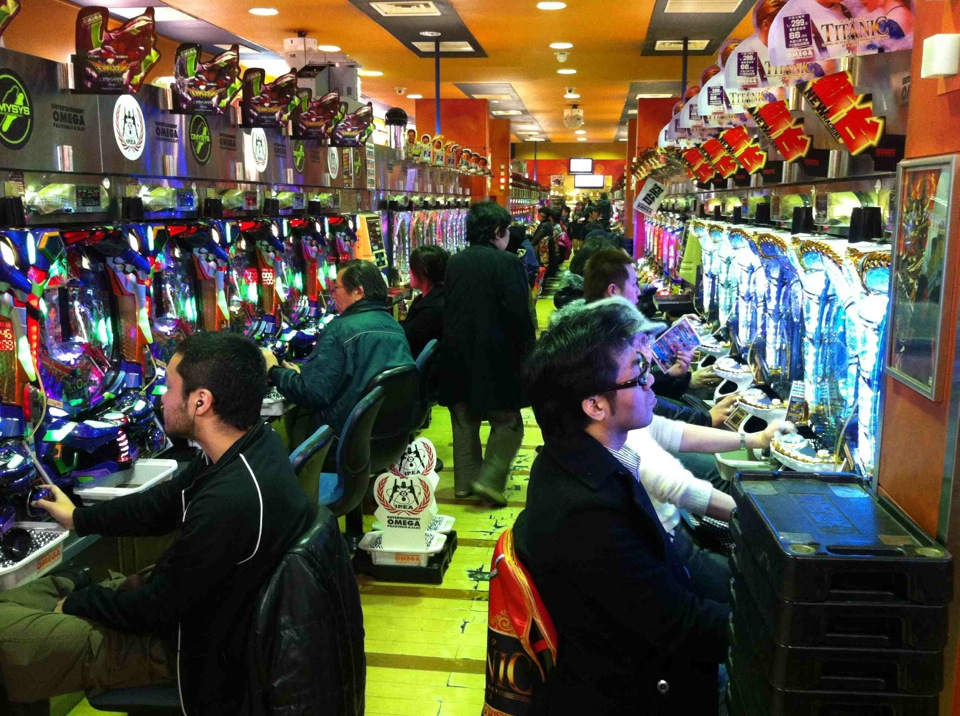 Alexander Rishaug Japan Tour 2014

24.10 Soup, Tokyo
25.10 Sakyu-kan, Niigata
26.10 Kapo, Kanazawa
30.10 Space eauuu, Kobe
31.10 Urbanguild, Kyoto
01.11 Float, Osaka
02.11 At Hall, Oita
03.11 gift_lab, Tokyo


Supported by
Music Norway

13.09.2014

Poster for the festival at Friese in Bremen.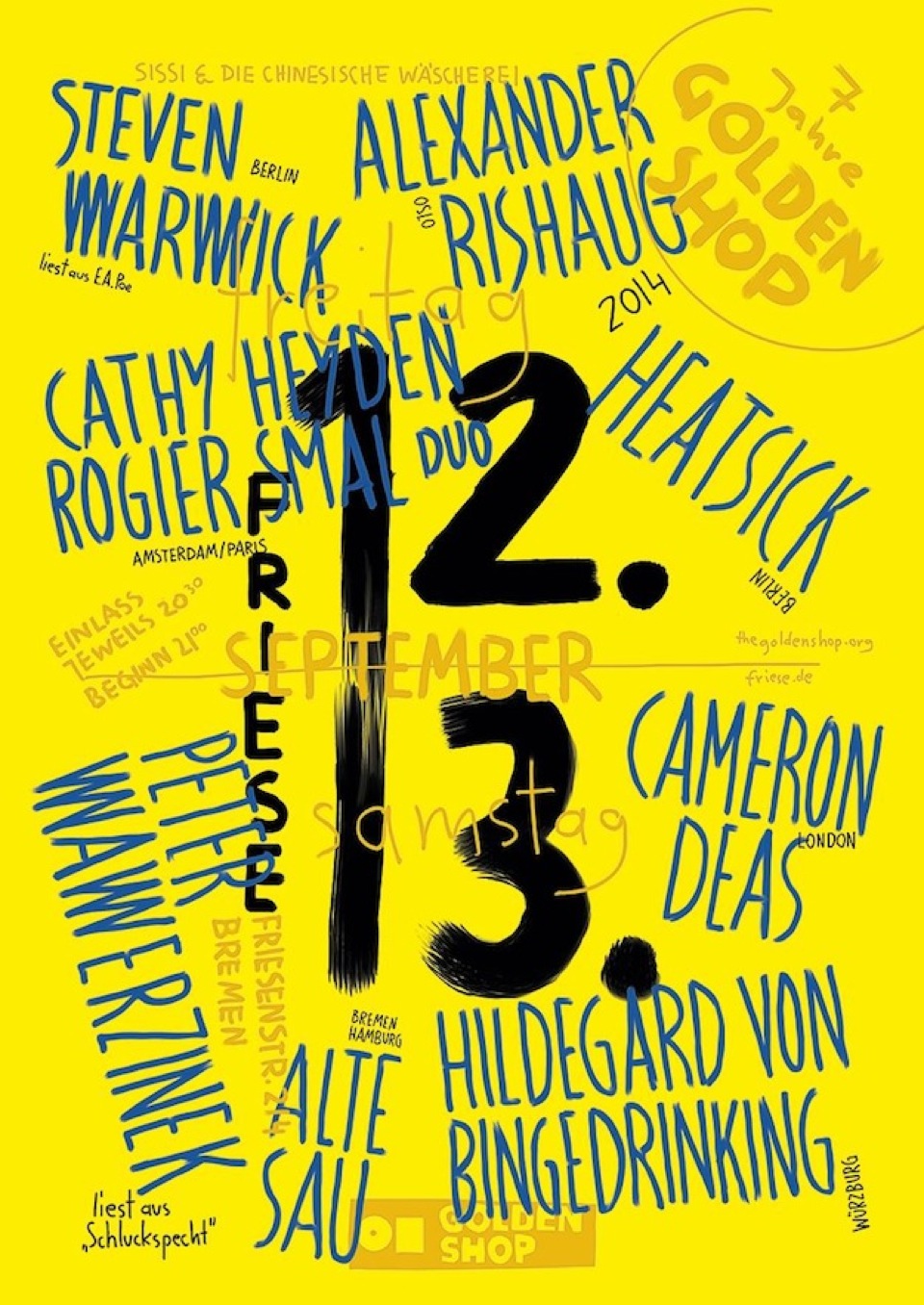 18.08.2014

New remix for
S.L.Y.C.
from their album "A Deafening Light" out now on
Metronomicon Audio
.

Buy the album + the remix
here
29.06.2014

Here's a live recording from the synth improvisation at
Basic Electricity #12
, K77, Berlin
.
24.06.2014

Live excerpt front the show at
Mayhem
. Film by
Øyvind Melbye / Kunsthall Oslo.
12.06.2014

Poster for the show at
Mayhem
in Copenhagen the 13th of June.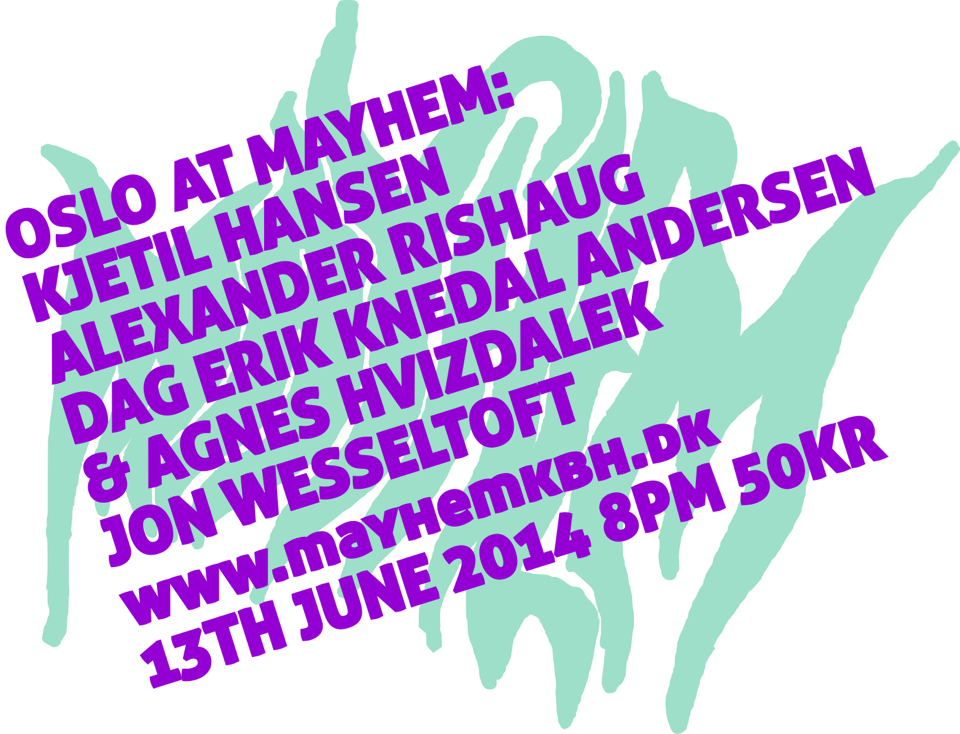 27.05.2014

Here's a short preview from my new collaboration with
Ilan Katin.
Filmed by
James Welburn
at
Meta.Morf

in Trondheim.
11.04.2014

Documentation movie of the piece "
Performance for people passing by #01
" at
Spikersuppa Lydgalleri
,
Oslo, Norway. Filmed and edited by
James Welburn.
.



19.03.2014

Radio mix by Alexander Rishaug at
Fri Form Radio
. Featuring Alog, OOIOO, L'ocelle Mare,
Lost in Hildurness, among others. Listen to it on
Soundcloud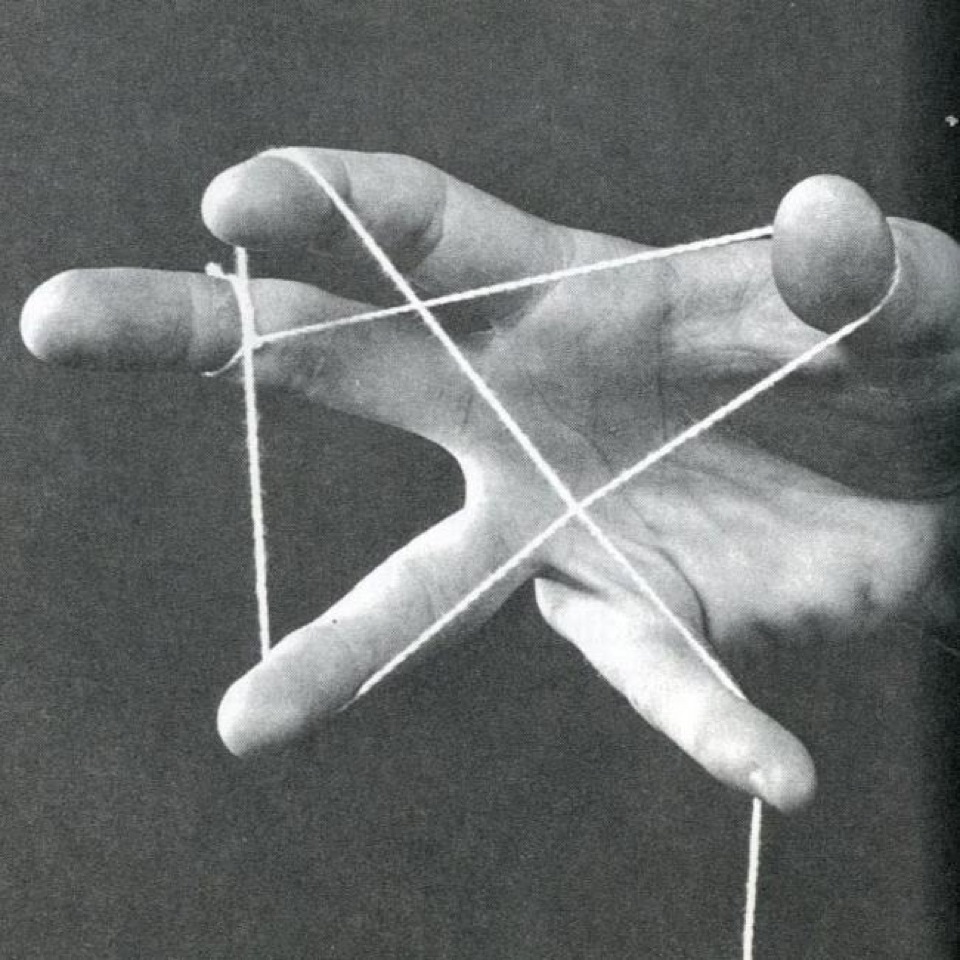 13.03.2014

Here are some images from the exhibition
Piktomania
at Deichmanske Library in Oslo by
Juan Brito Vargas
.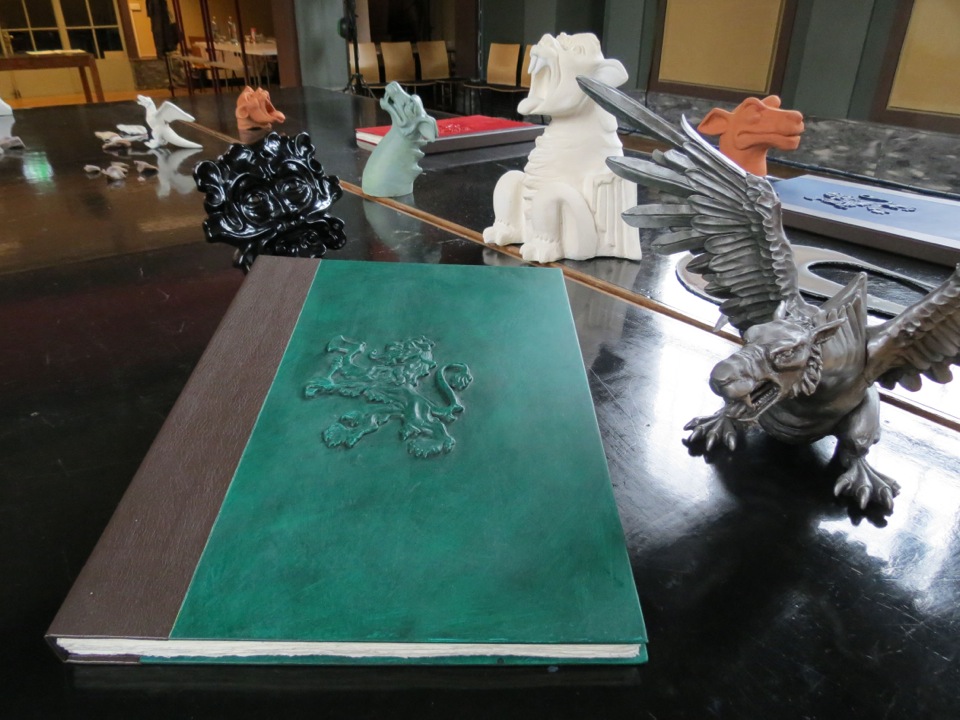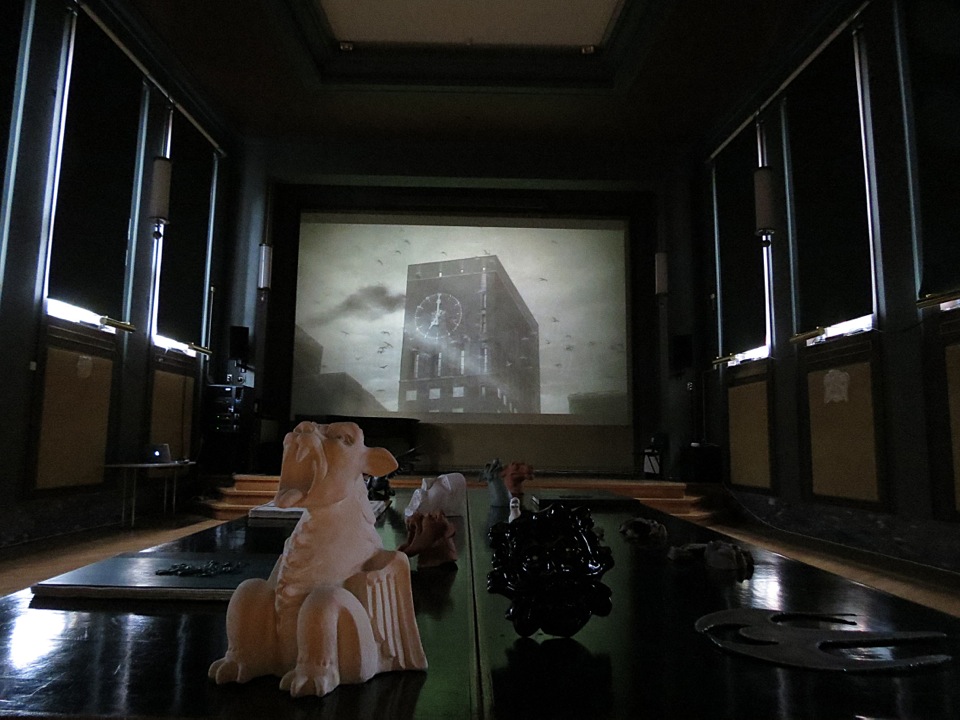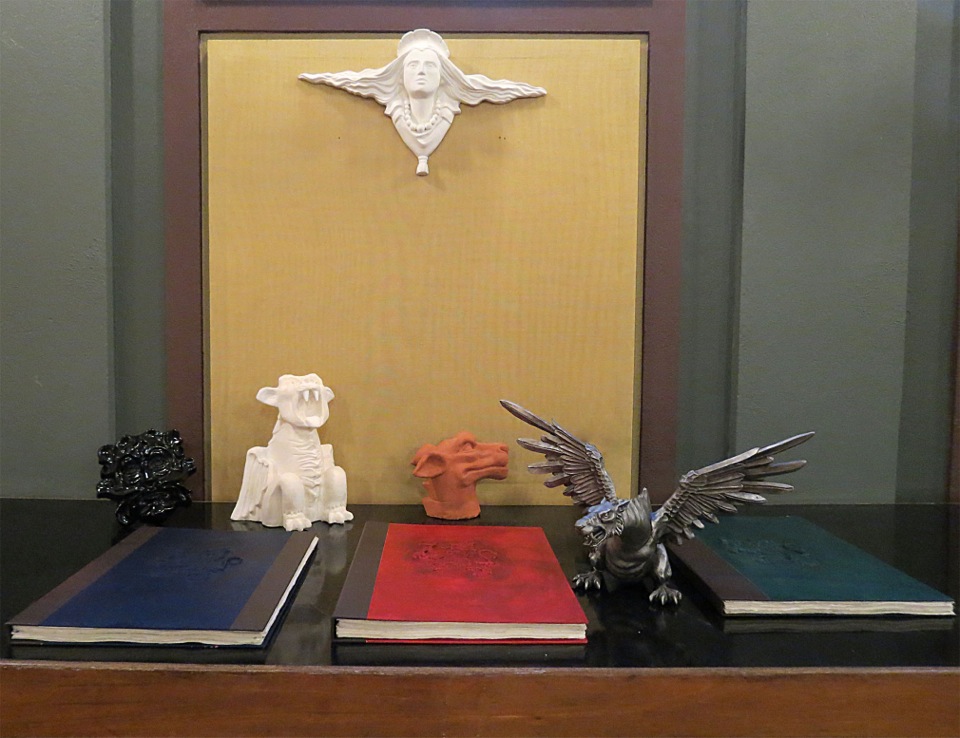 03.03.2014

Just finished a soundtrack for the animation PIKTOMANIA by Juan Brito Vargas. The film was part of the
exhibition PIKTOMANIA at Deichmanske Library in Oslo.




26.02.2014

Documentation of the first performance this year at
Spikersuppa Lydgalleri
in Oslo the 22nd of February.
The premiere of:
Performance for people passing by #01
, a site specific piece based on recordings of ice,
blended with live electronics.
Photo's: Spikersuppa Lydgalleri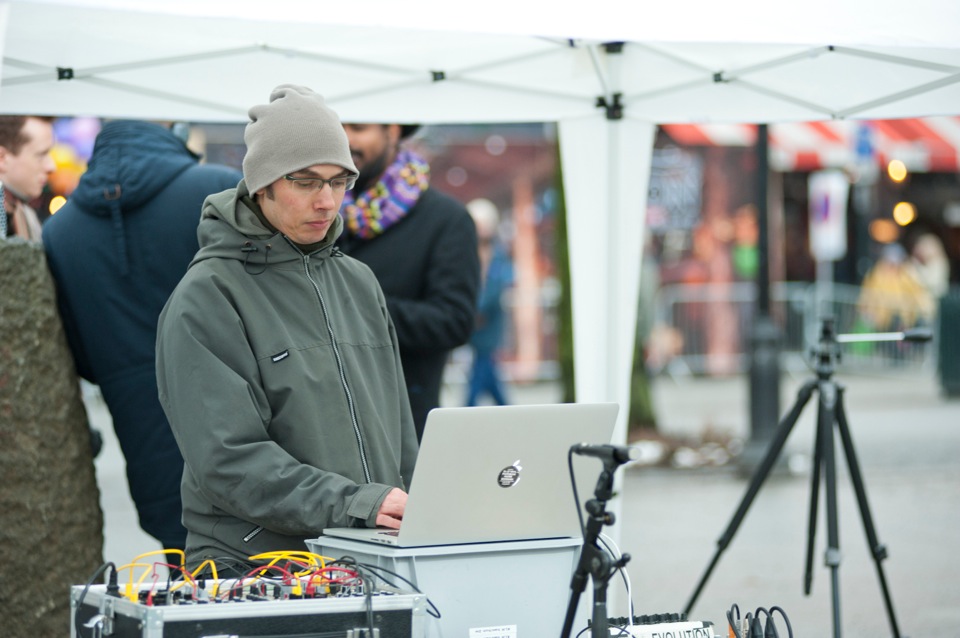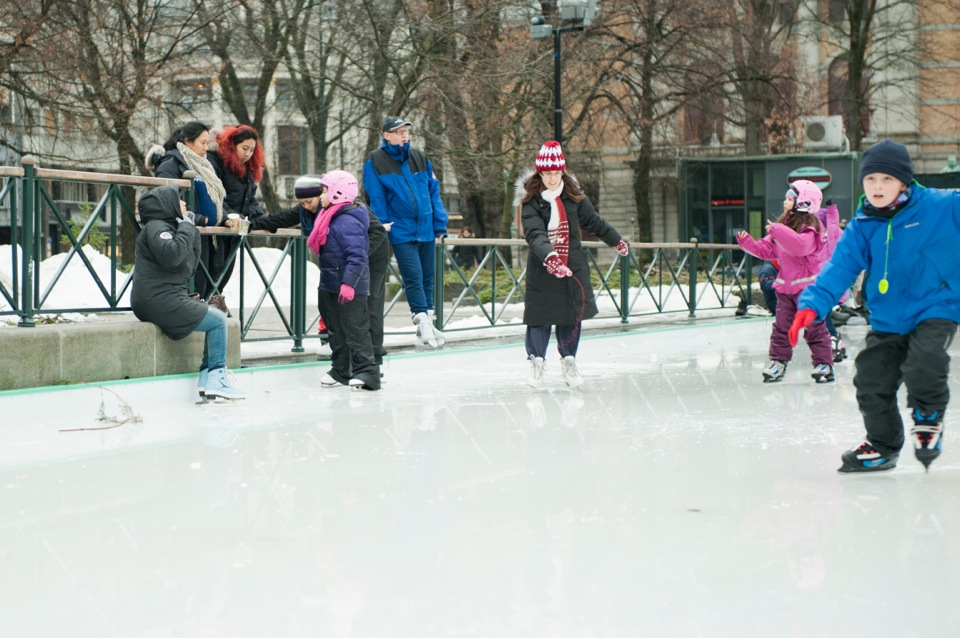 19.09.2013

Digital reissue of
Essmaa
Compilation, by
Tsuki Boshi on
Beatport.
Featuring
Sebastien Roux,
Christophe Bailleau, Leafcutter John, @c, Sutekh, Scanner, O Lamm etc.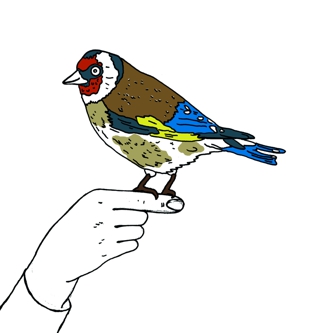 29.08.2013

Poster for
Rrose Sélavy
#025
by
Erik Skodvin.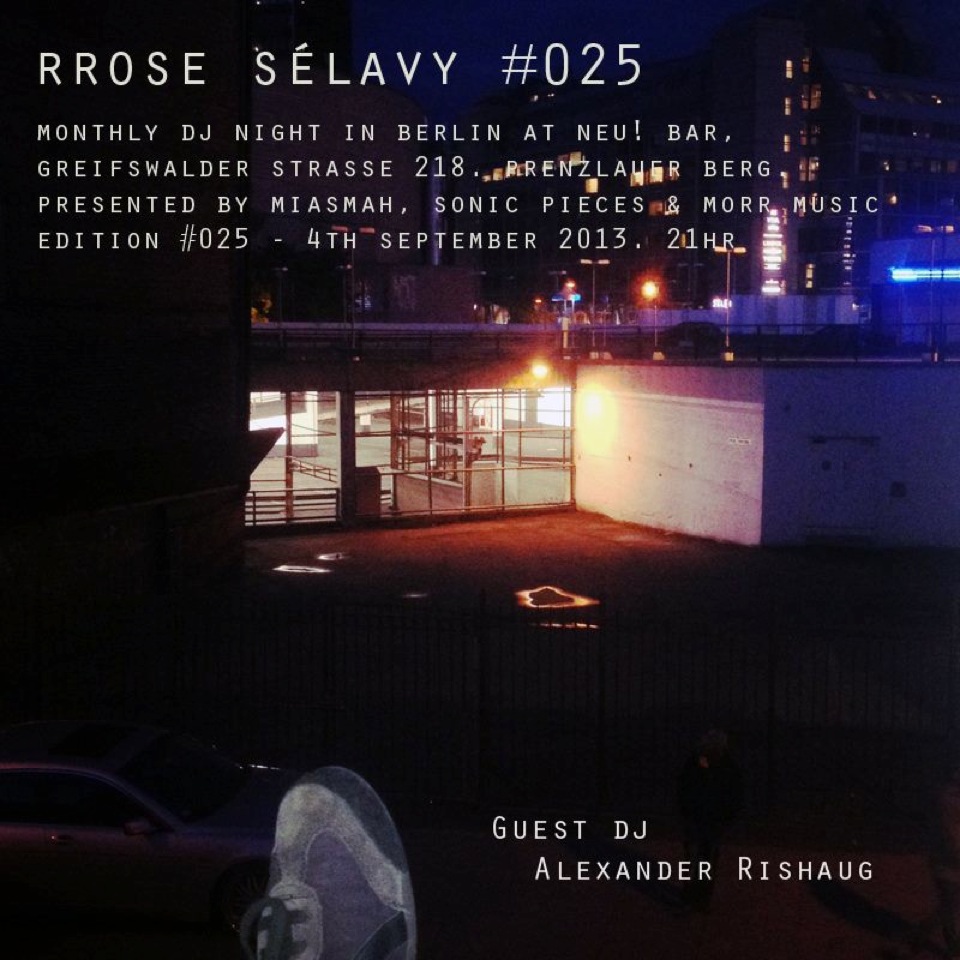 11.08.2013

Some nice photos by
James Welburn
from the show at
Muscle Temple
, Berlin
.
Thanks to
Petri Henriksson

for
organizing the show.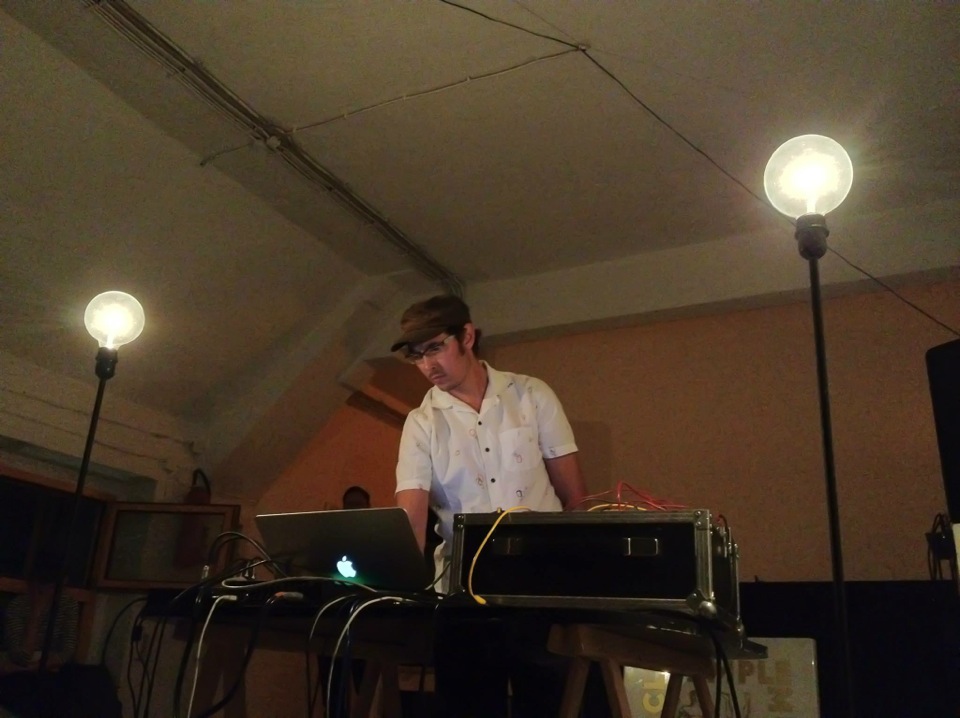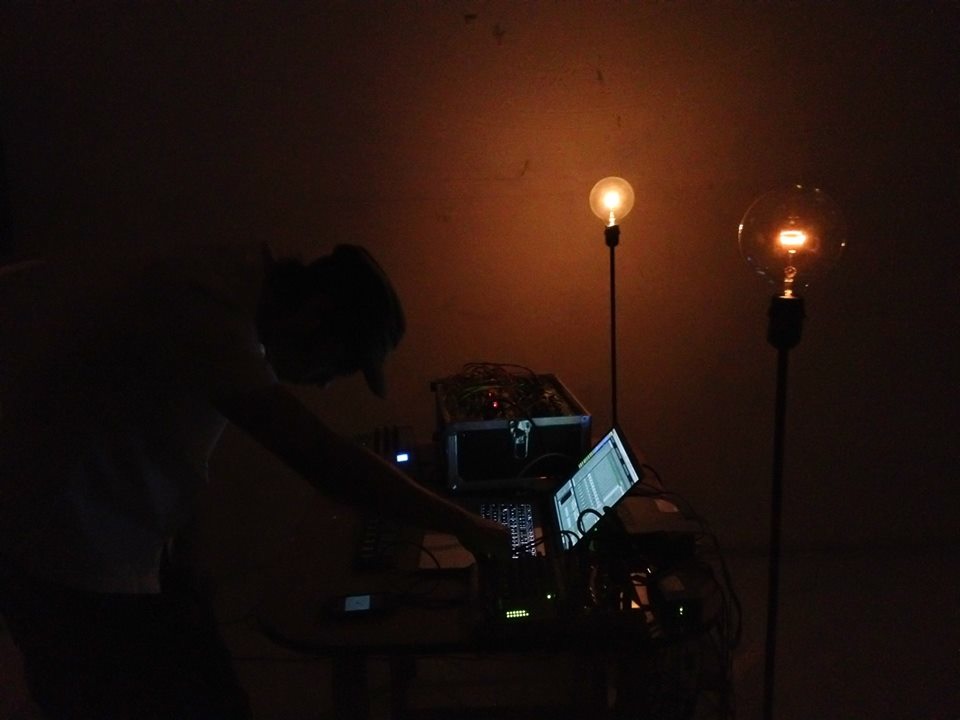 09.08.2013

Poster for the show at
Muscle Temple
10th of August.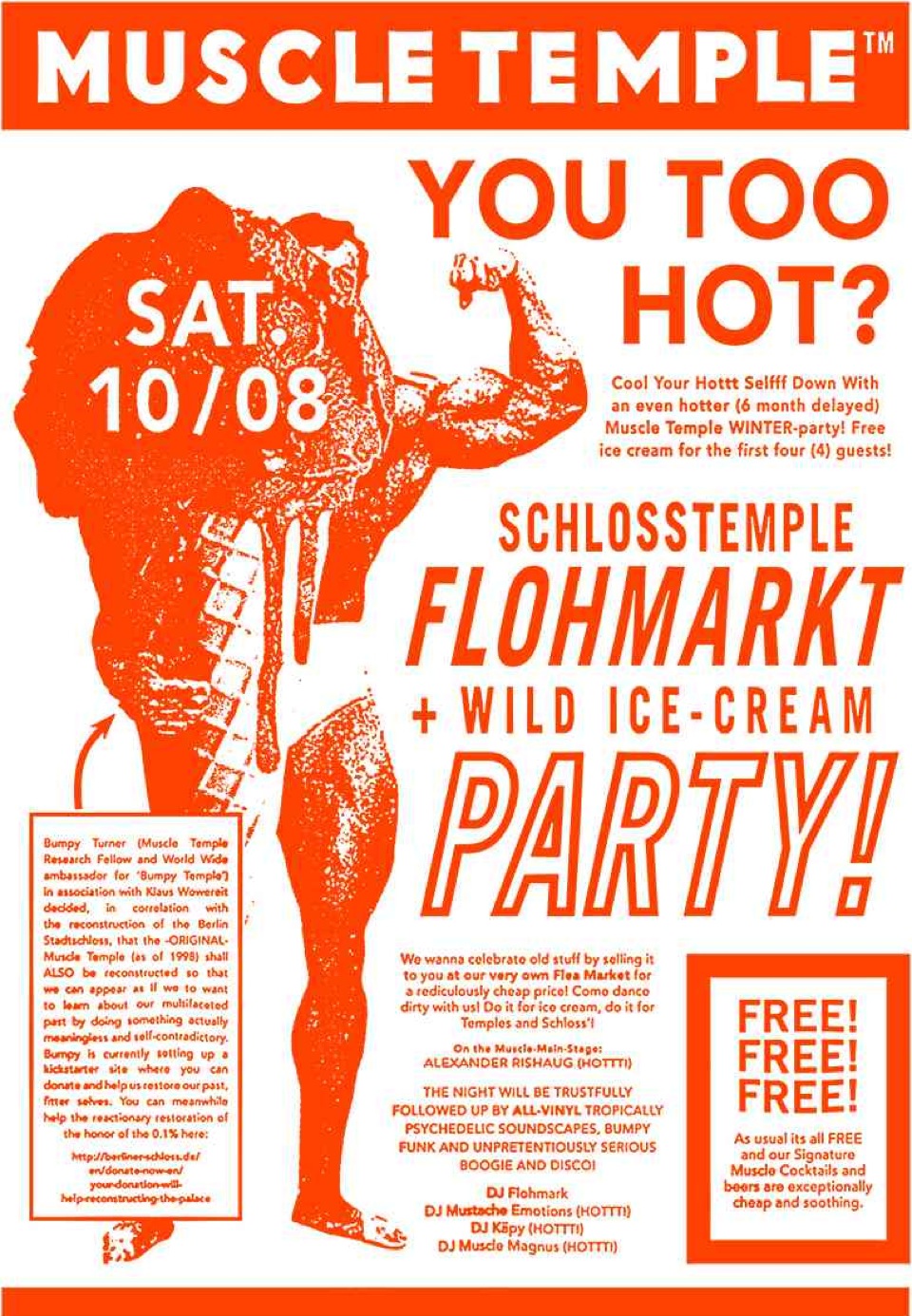 03.08.2013

New exclusive track out on
Fysisk Format
sampler KZ
Bransjevelter #8
. Check it out here!




15.05.2013

Back home after an unforgettable and stunning time in Australia. Thanks to Ollie Bown (Tin Shed Gallery),
Benjamin Thompson & Lawrence English (The Waiting Room), Lloyd Honeybrook & Sean Baxter (Make It
Up Club), Ben Byrne (Avantwhatever) and Gail Priest (Pretty Gritty) for organizing the shows. Especially thanks
Benjamin Thompson & Kristin Gullvik, Ben Byrne & Miyuki Jokiranta, Paul Gough (Pimmon) & Paige Gibbs for
opening their homes, hosting, feeding, guiding and driving me around. More pictures
here
.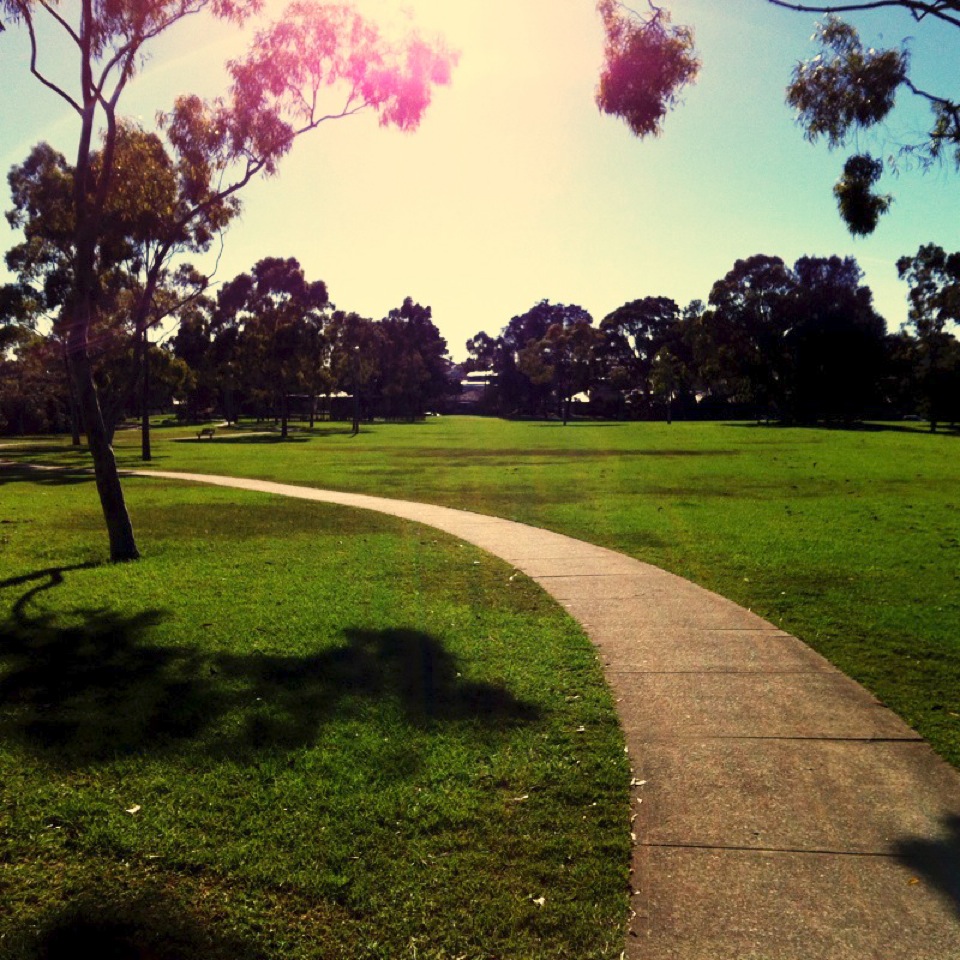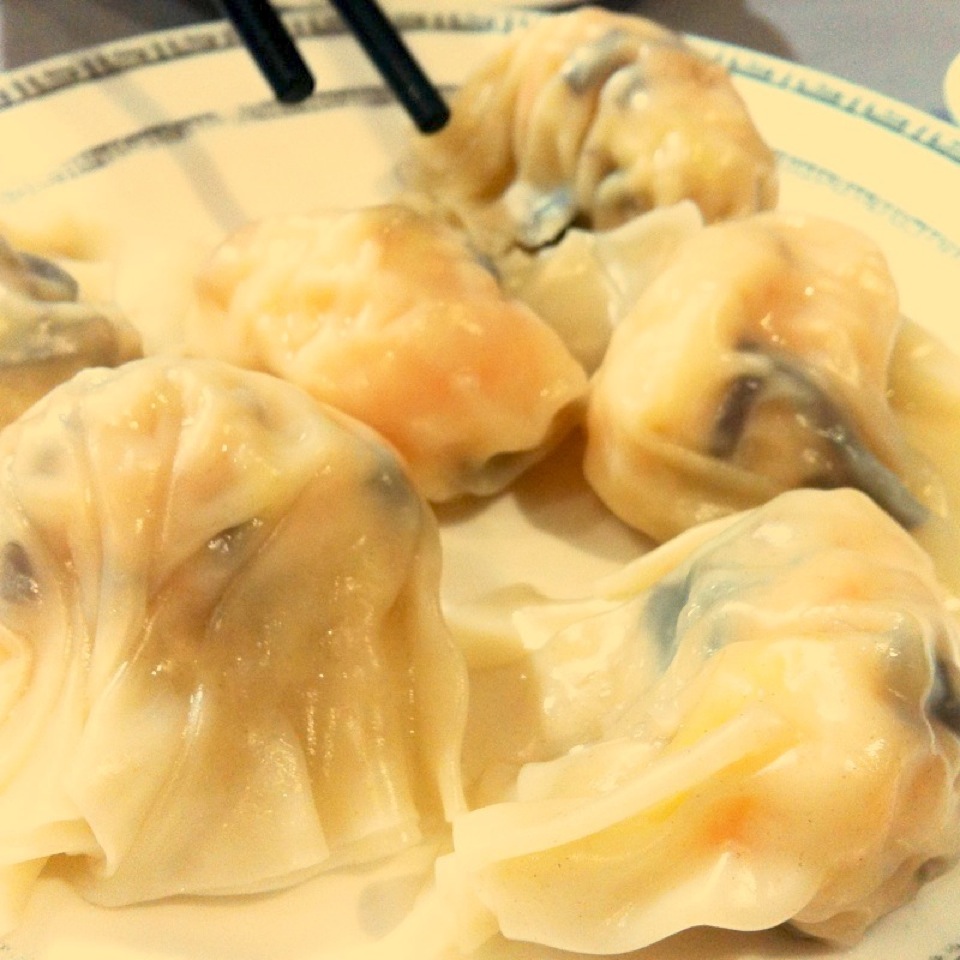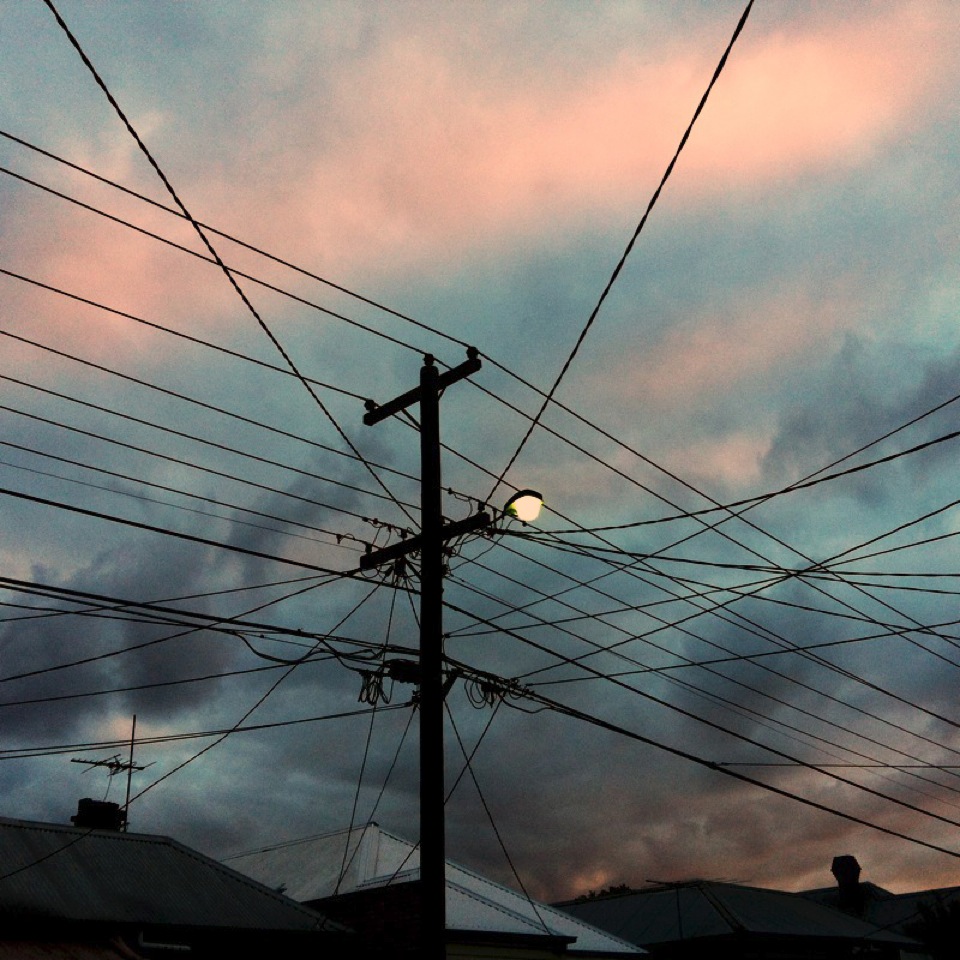 18.04.2013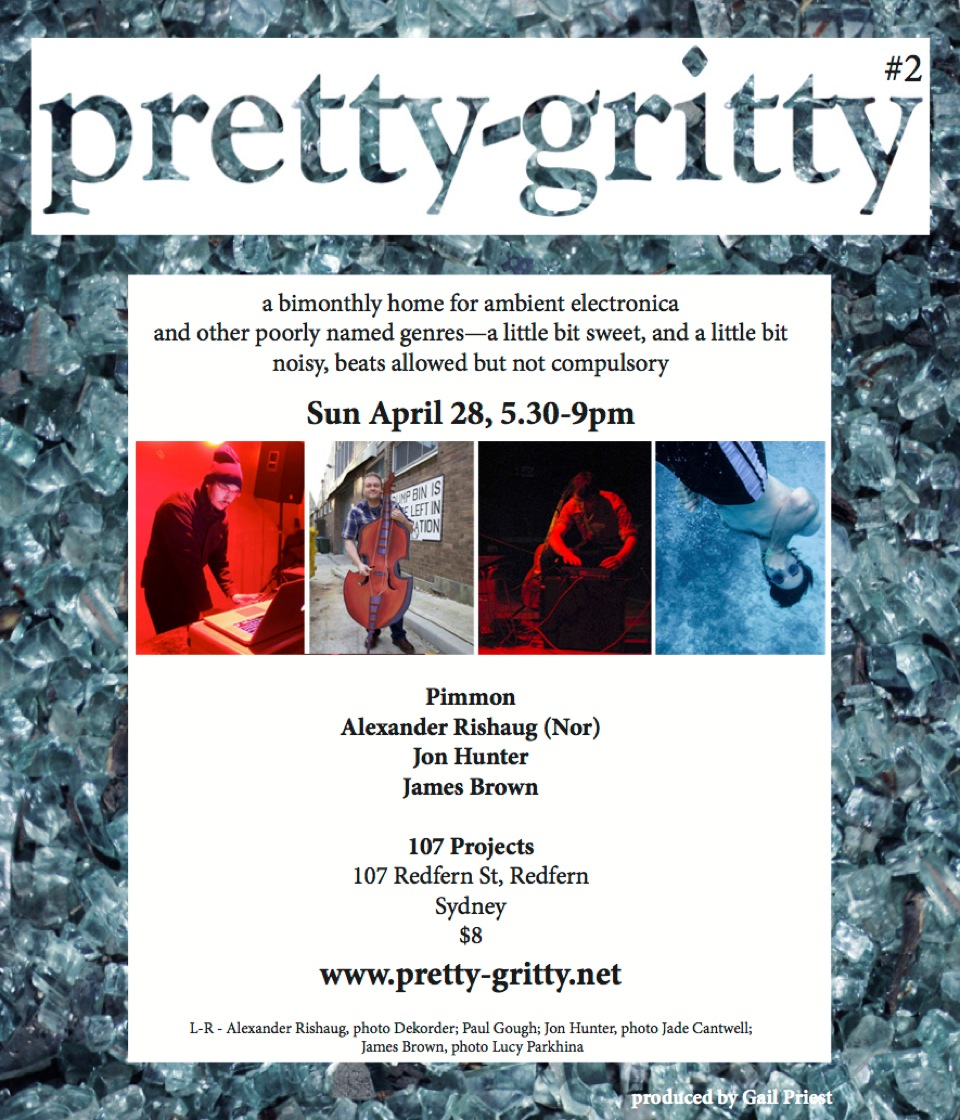 07.04.2013

Poster for the show at
Tin Shed Gallery
, Sydney.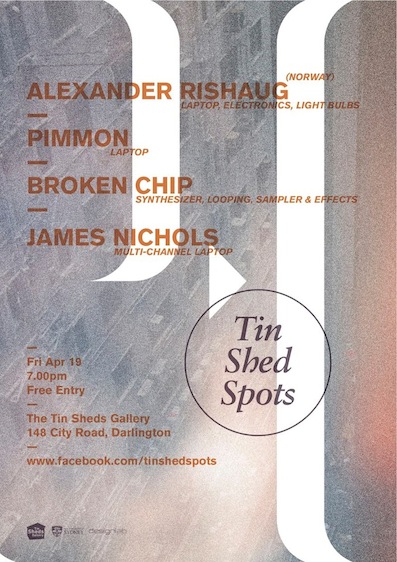 07.04.2013

Poster for
Avantwhatever Monthly
, The Alderman, Melbourne (by Ben Byrne)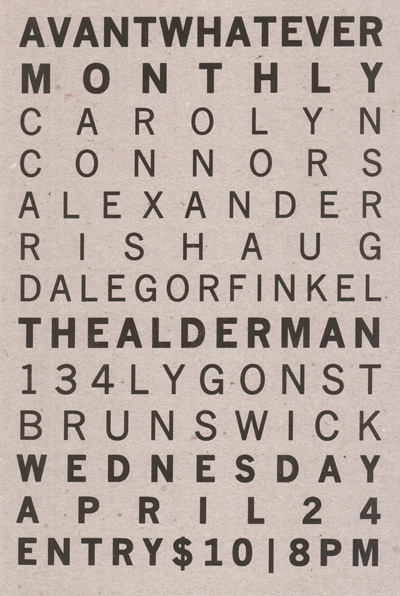 29.03.2013

Poster for the Australian Tour, April 2013. Made by
Petri Henriksson, Blank Blank.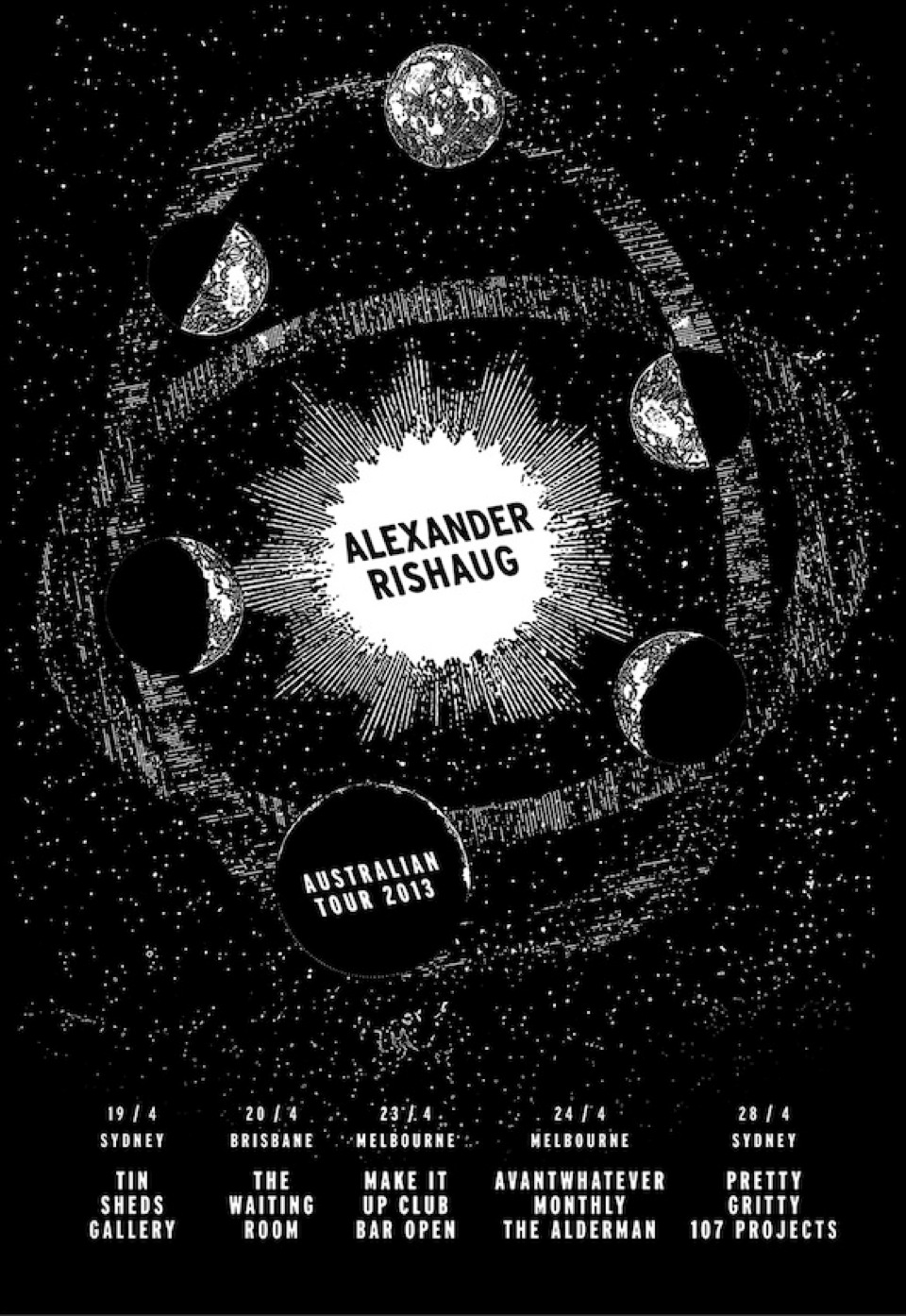 25.03.2013

Poster for the show at
The Waiting Room,
Brisbane 20th of April. Made by
Thomas Roche.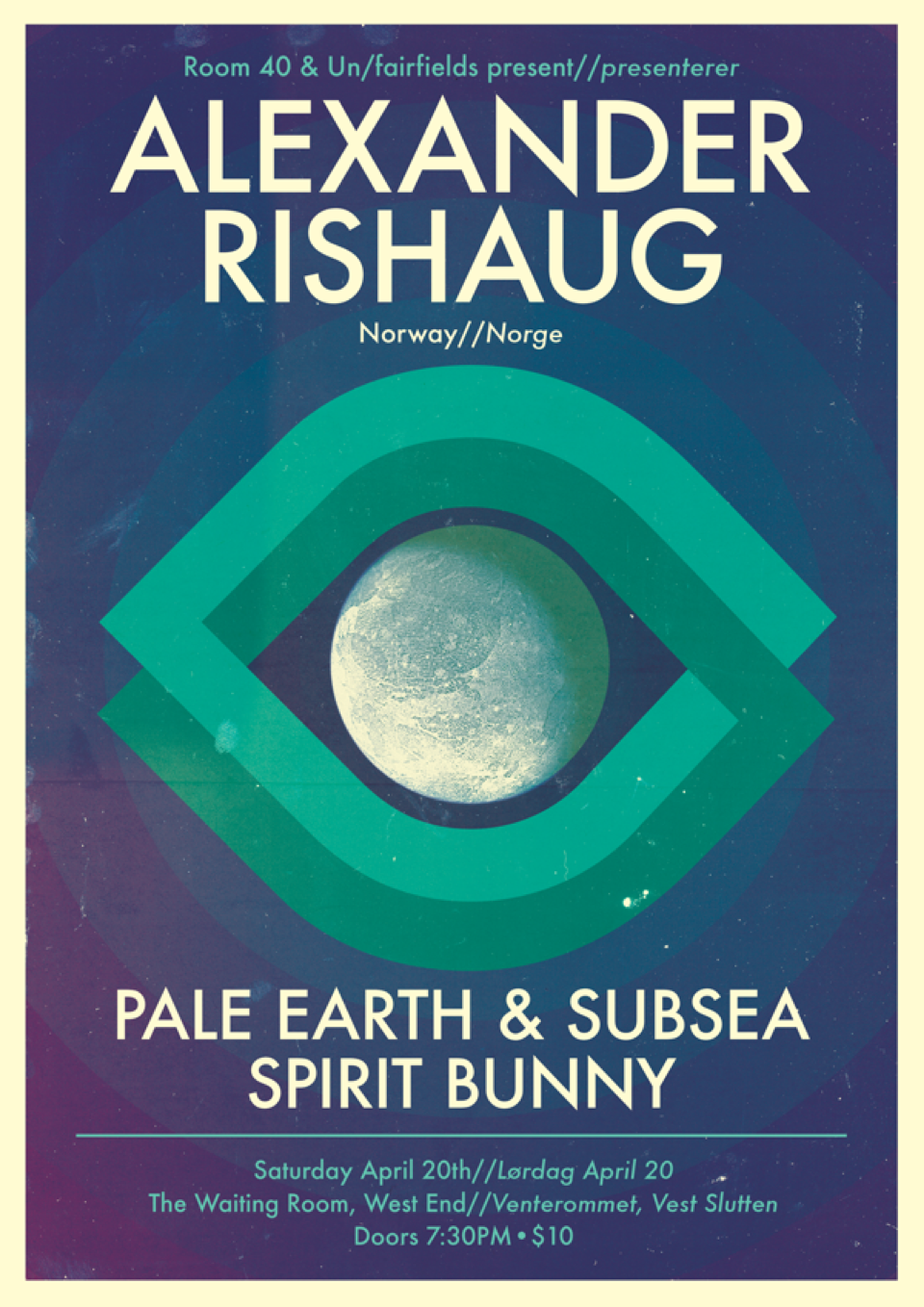 08.02.2013

Live recording from The Schwitters Day 18.11.2012,
Henie Onstad Art Center
on
Soundcloud
.


08.02.2013

Here's some great pictures from Alf Solbakken at Tableaux IV 24.01.2013, Vaktbua, Kristiansand.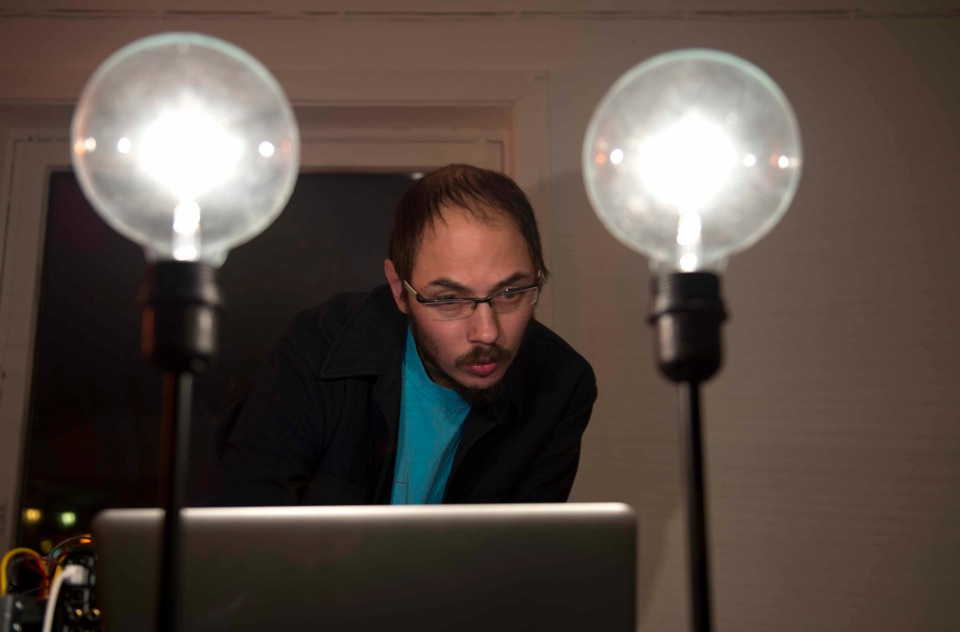 28.01.2013

Snapshots from my trip to Kristiansand and
Tableaux IV
. More pictures
here.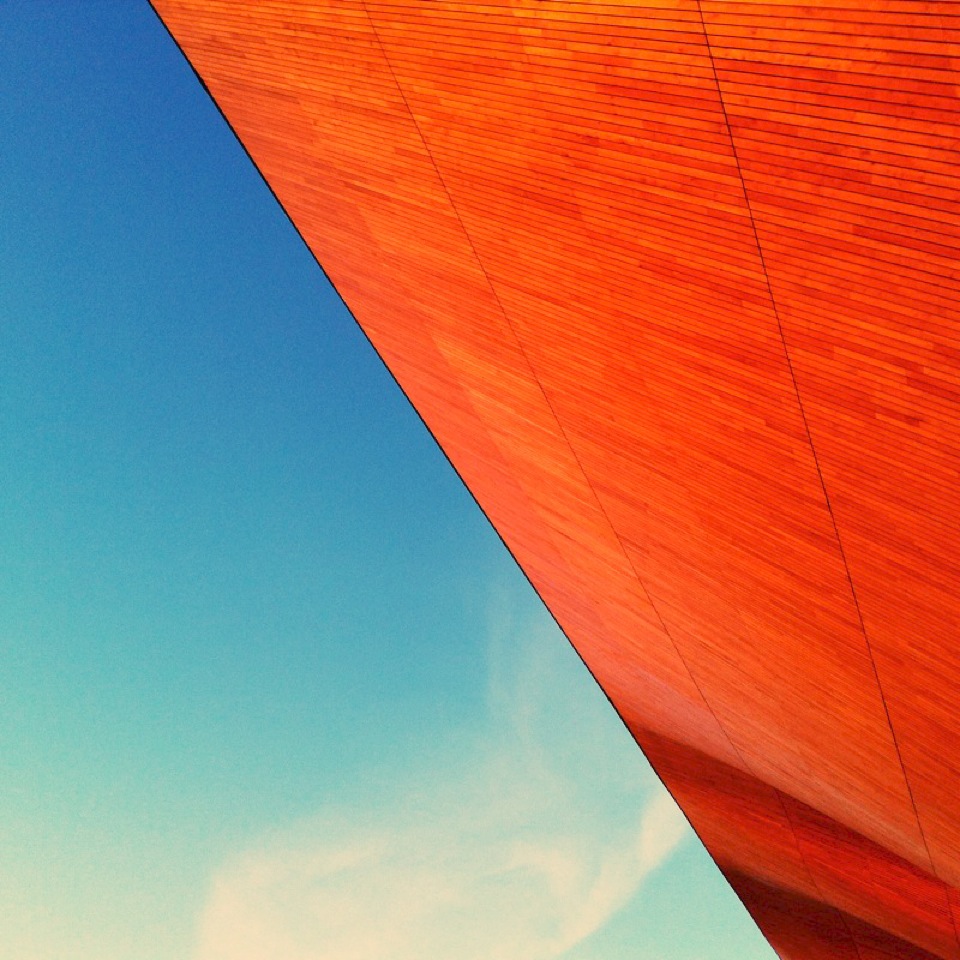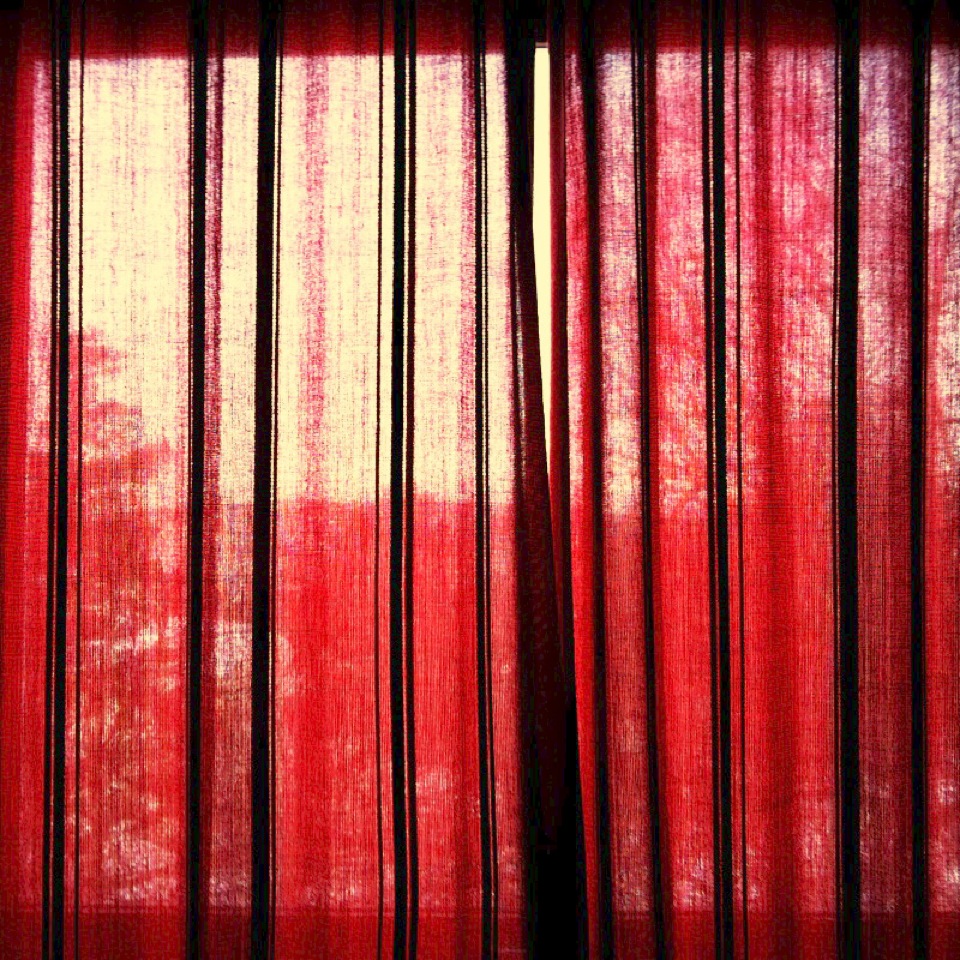 20.01.2013


Here's the poster for the
Tableaux IV
at
Vaktbua
, Odderøya, Kristiansand, Thursday 24th of January.
More info about the event
here
.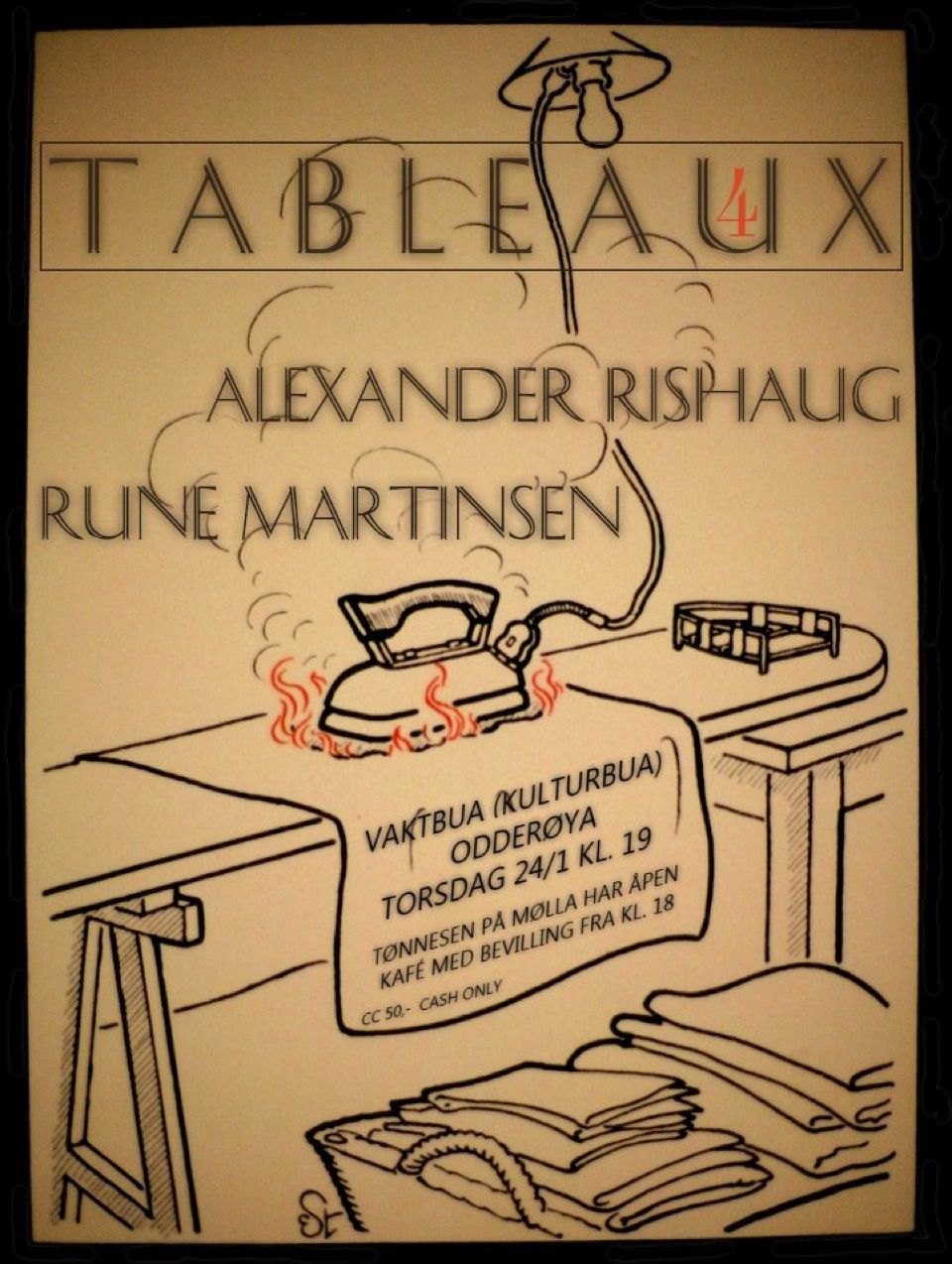 14.01.2013

Twelve years old 99-track compilation from
ANTI-EVERYTHING
label now available at Bandcamp, featuring
Lasse Marhaug, Daniel Menche, ARM, Prurient, Carlos Giffoni, Bastard Noise, Cock ESP, Birchville Catmotel,
Brutum Fulmen, Daniel Brusaschetto, Gouvernement Alpha, John Wiese, KK NULL, Reynolds, Sudden Infant,
Tore H. Bøe, Alexander Rishaug and 82 others.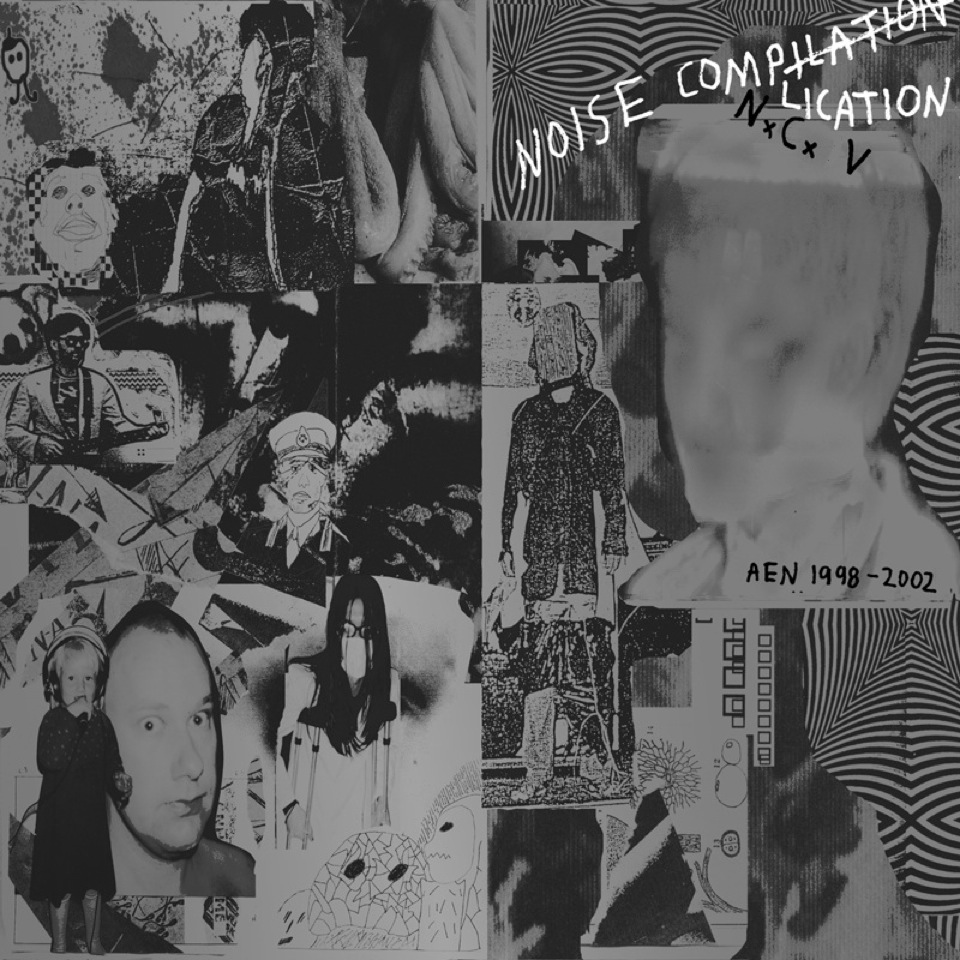 07.01.2013

New compilation
Protos Orofos 4
featuring Nikos Veliotis, Ilios, Aidan Baker, Nadja, Biomass, Ghone,
Alexander Rishaug, The Nylon Bug, Inverz and others. More info at
www.protosorofos.gr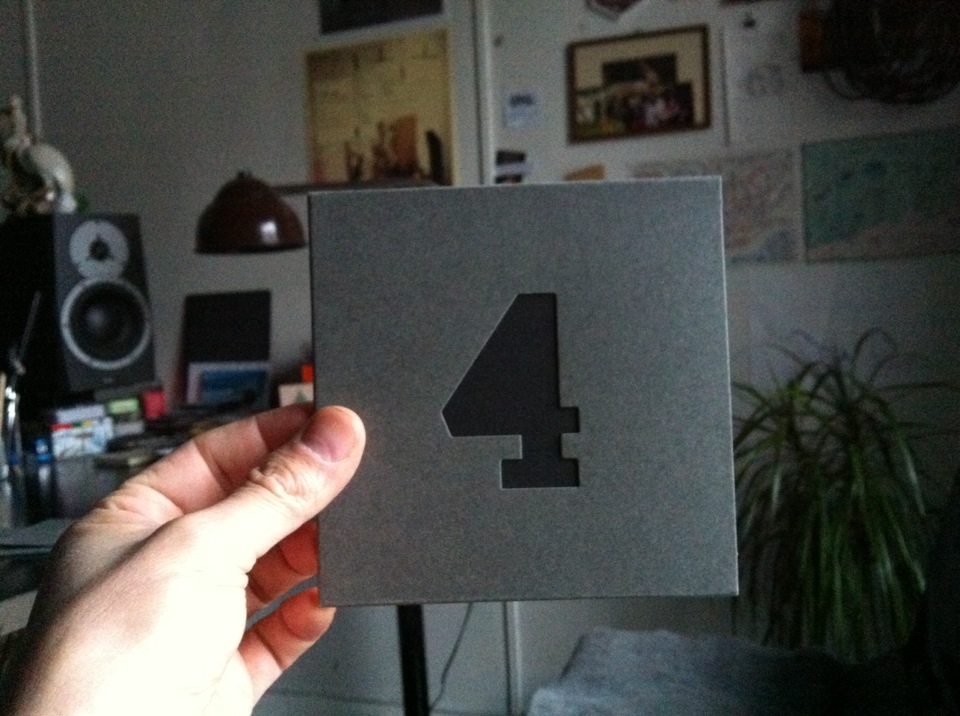 26.11.2012

A few snapshots from
Sound of Stockholm.
Had a great time. Thanks to the audience, the organizers and
the crew at Kulturhuset. More pics
here
.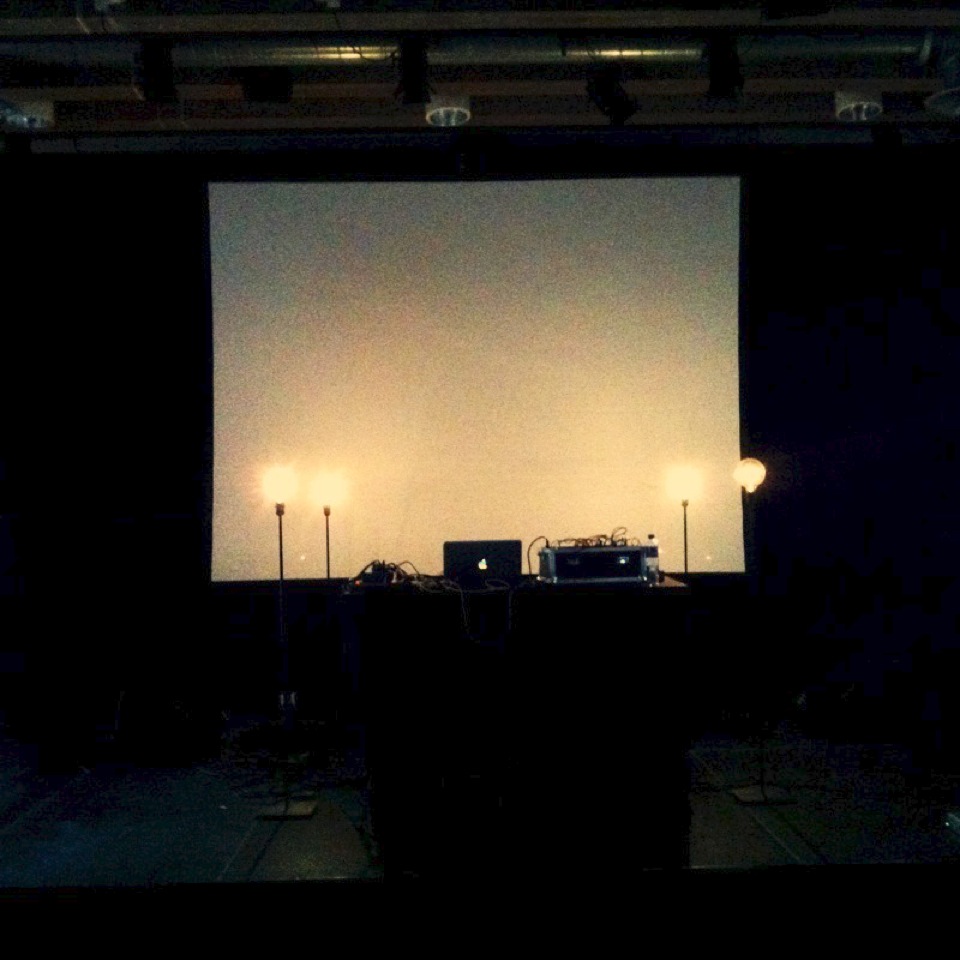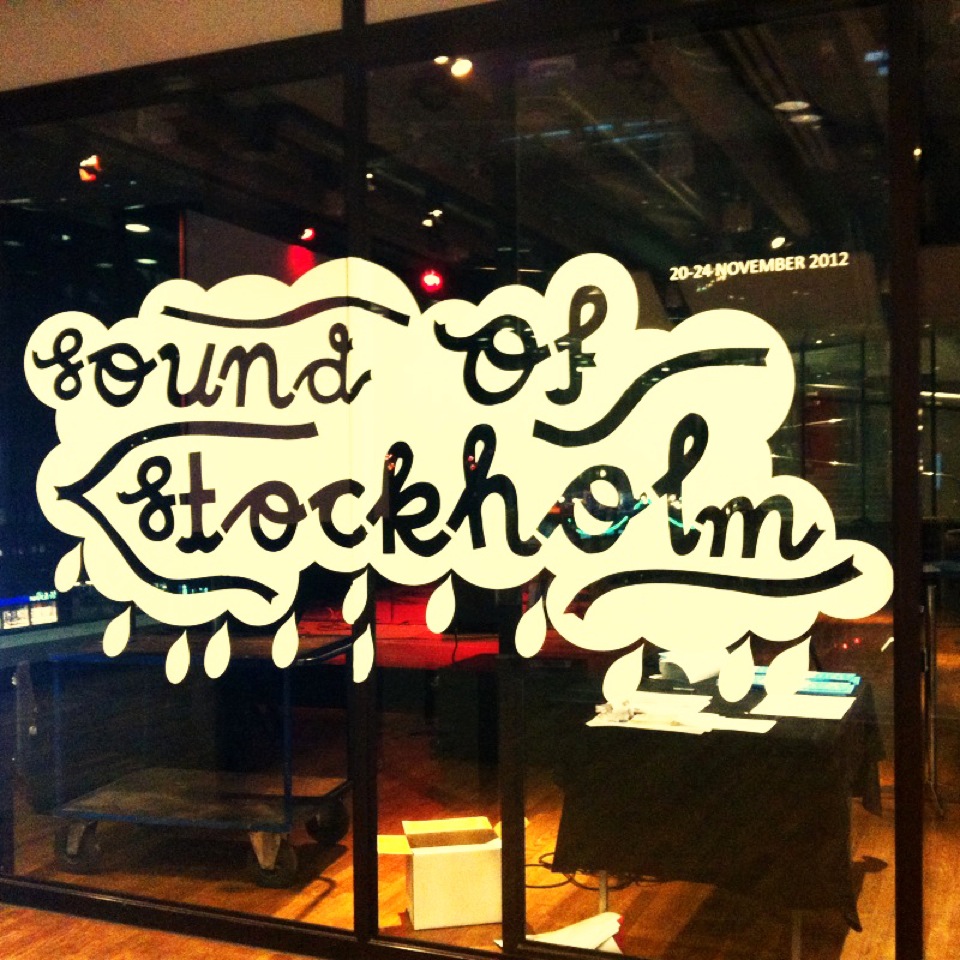 14.11.2012

Some photos from my performance at
Nordic Sound Station
by
Kenneth Åström
.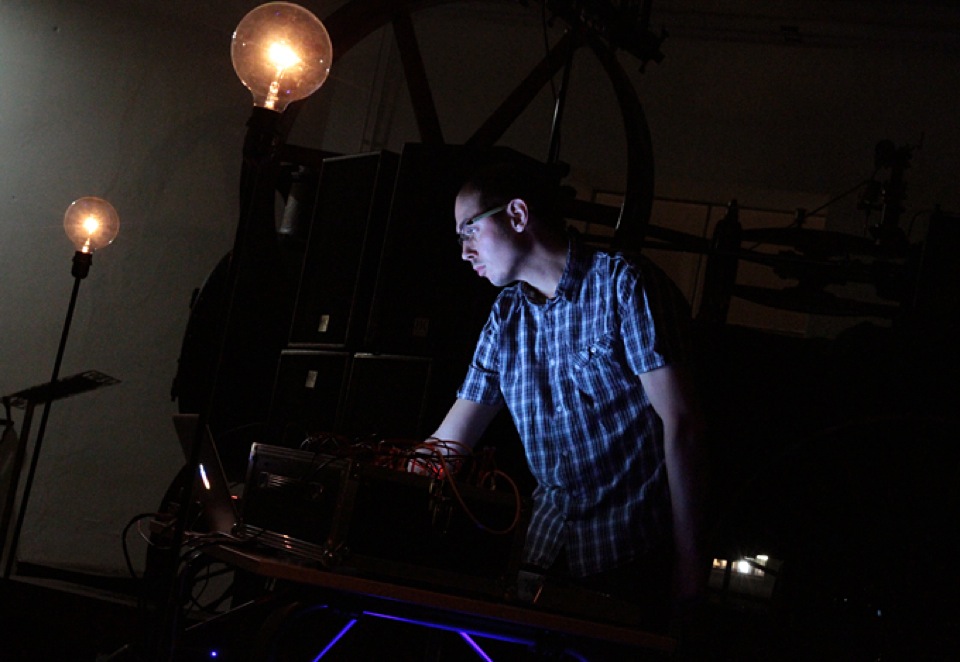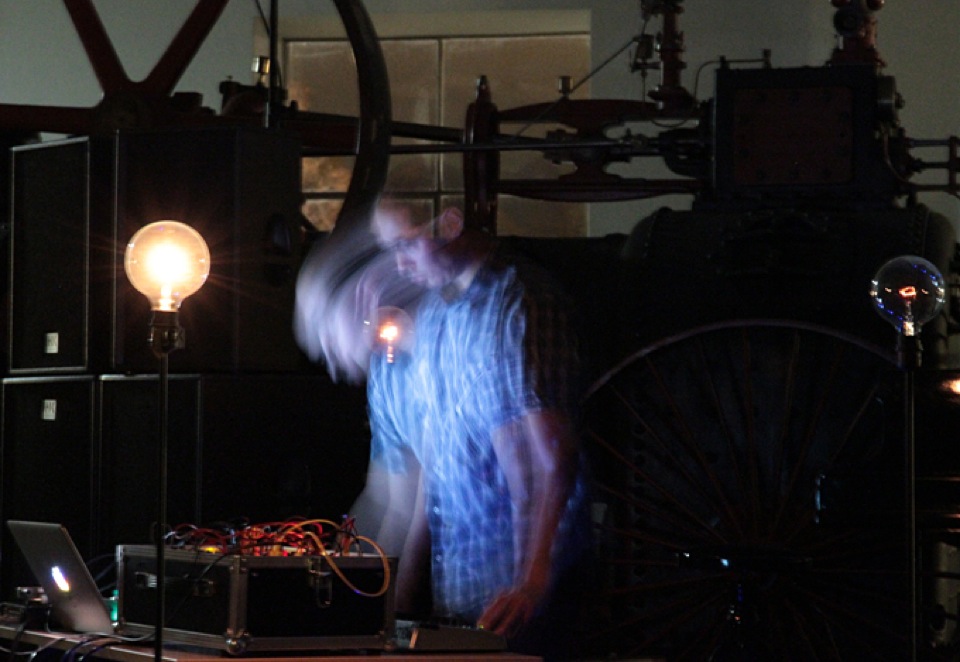 13.11.2012

Here are some pictures from
Nordic Sound Station
, Eskilstuna, SE. More picture
here
.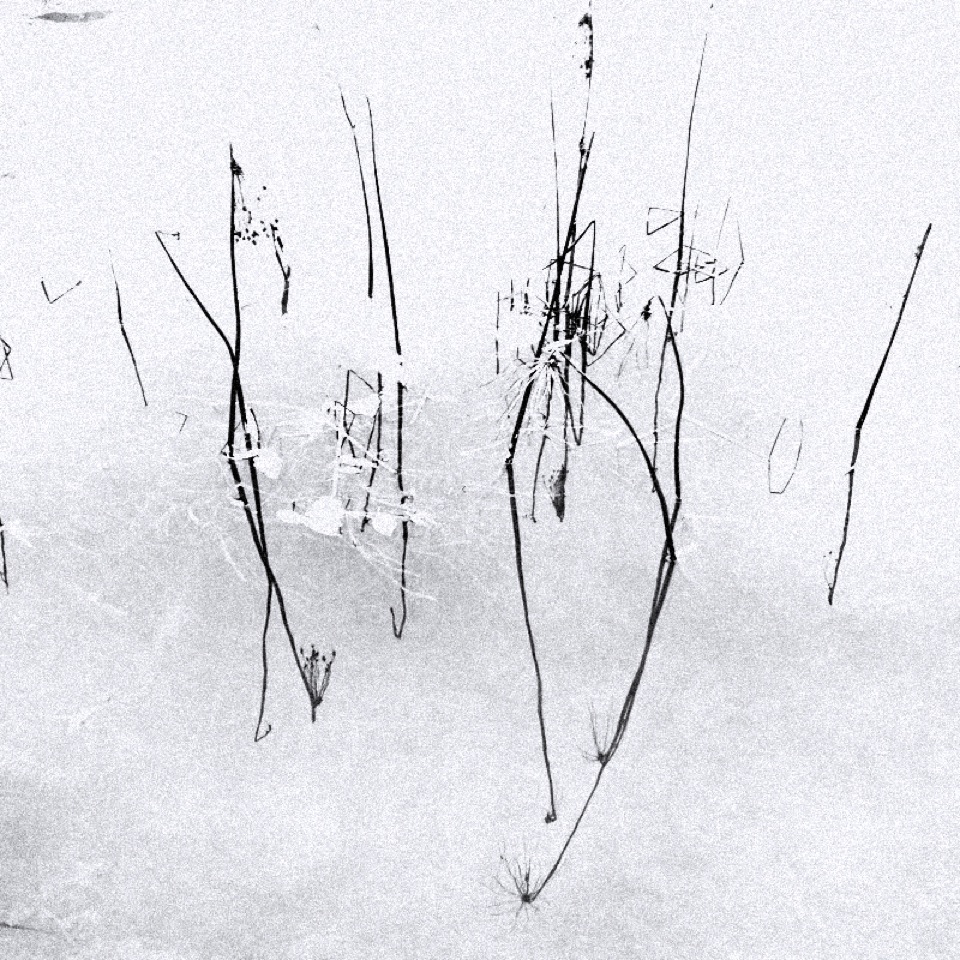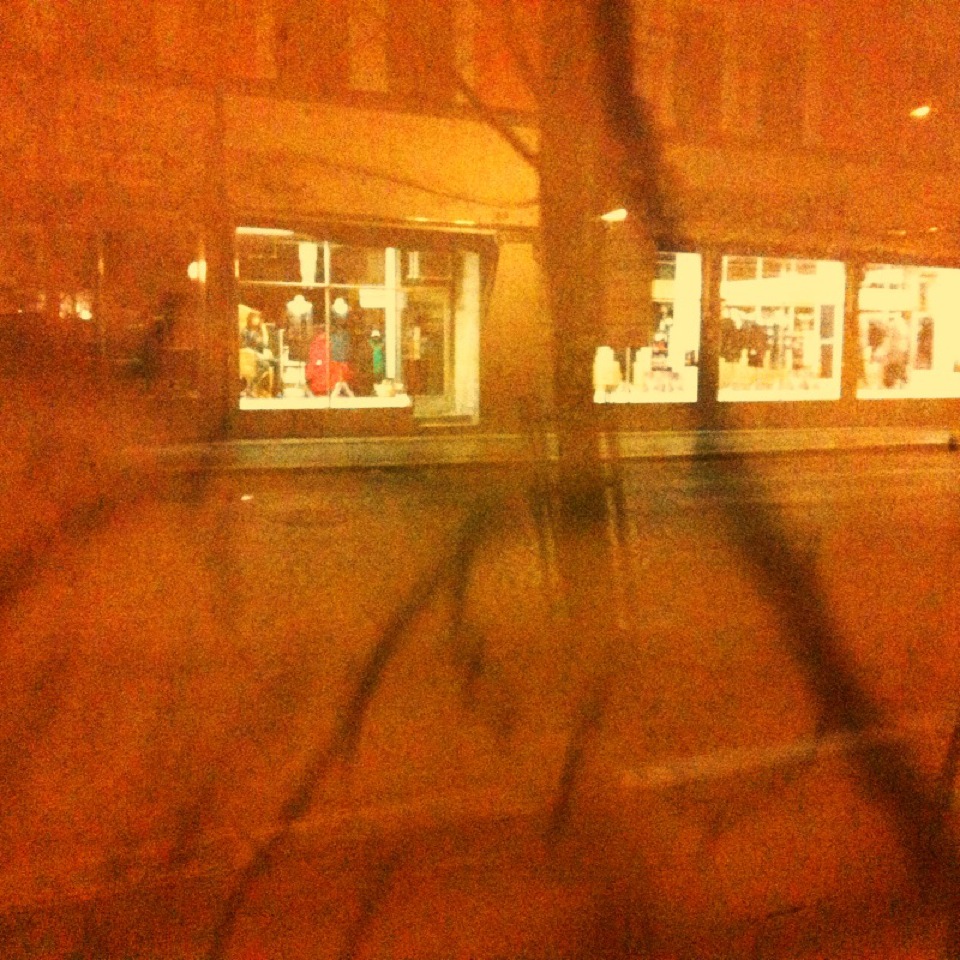 15.10.2012

Today is the release of two new tapes on
KASSETTKULTUR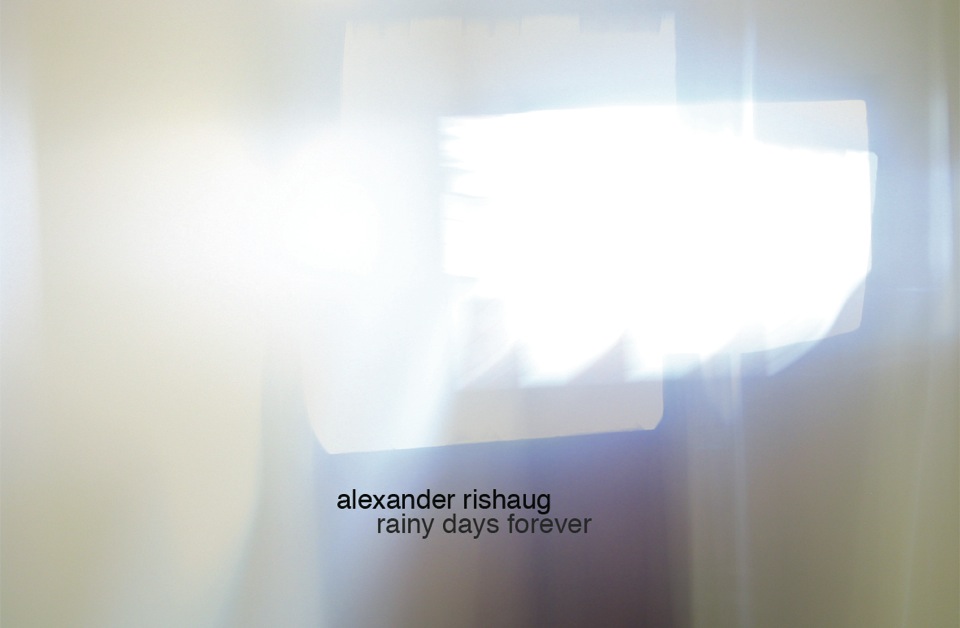 The
rainy days forever
tape was originally released in 1997 on Rishaugs own label. It is his first release, before the critically acclaimed Panorama, Smalltown Supersound 2001. It contains lo-fi guitar sketches, unfinished songs, improvisation and everyday reflections. Recorded in Oslo, Trondheim and Reykjavik during 1996-97. Re-released on KASSETTKULTUR, 2012.

Buy it from
LOOOP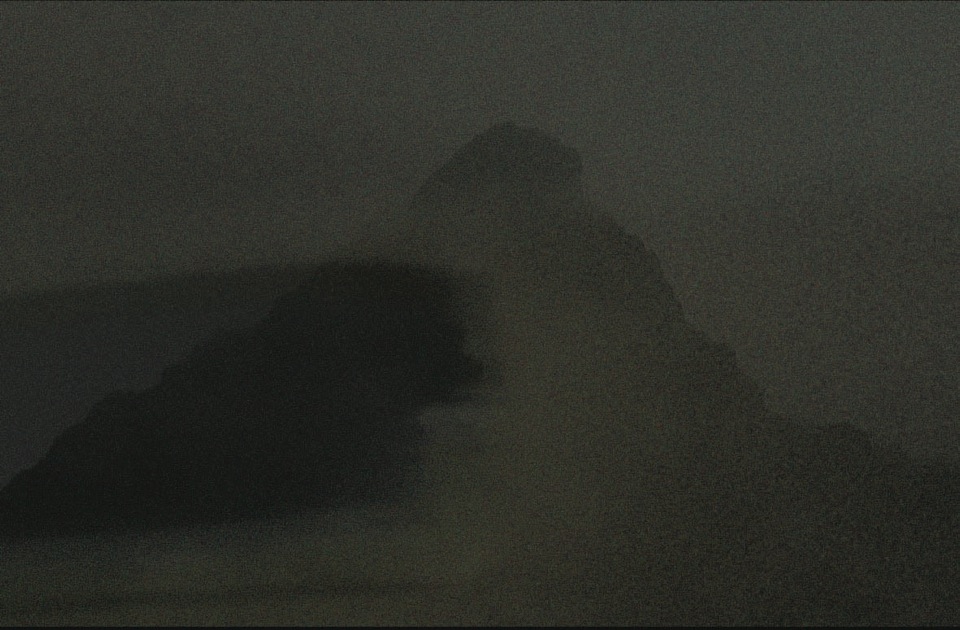 RISHAUG / MIKALSEN – LIVE AT MU
contains haunting landscapes and electronic textures, live improvisation, no edits or afterdubs. Recorded during a concert at Sound of Mu 07.09.2010, Oslo, Norway. The tape where mastered by Kai Kobi Mikalsen. Cover design by A.Rishaug. Kai Kobi Mikalsen: electronics and objects & Alexander Rishaug: electronics and guitar.

Have a listen here or buy it from
LOOOP




08.10.2012

Some snapshots from the trip to Switzerland in September. Concerts at the
Mos Espa Festival
, Geneva and
at
Kunstraum Walcheturm
, Zürich. More pictures
here
.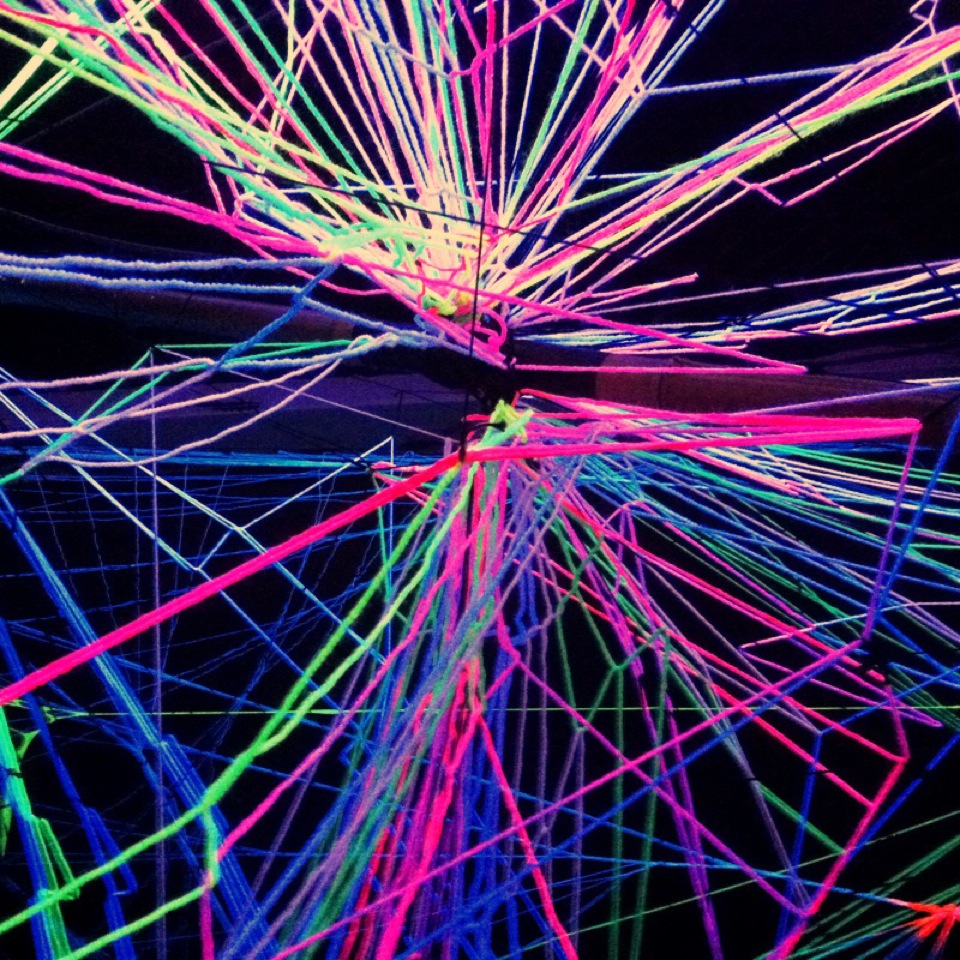 28.09.2012

Here are pictures from the trip with
Simon Whetham
(UK) to Mæl, Rjukan and Gaustatoppen, Norway,
15-16 September 2012. A big thanks to Amel and
SMALT
for organizing the gig. More pics
here
.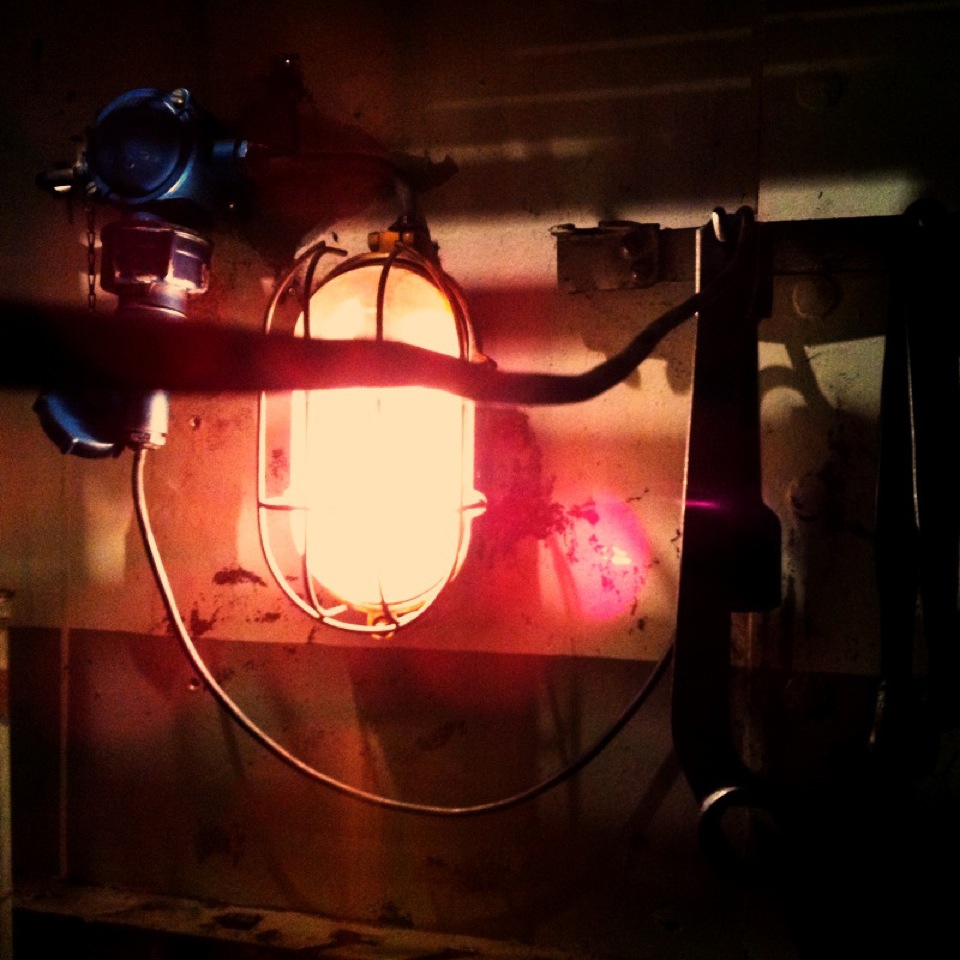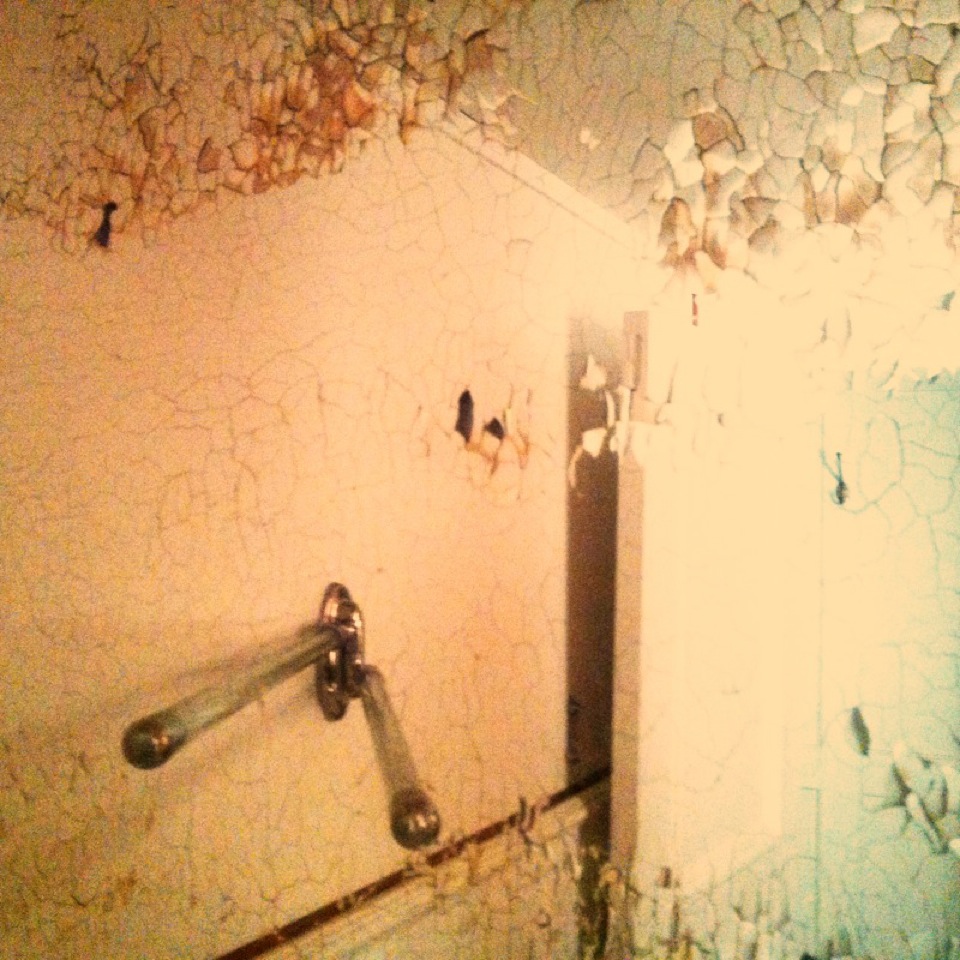 20.09.2012

Poster for
Mos Espa Festival
, Geneva.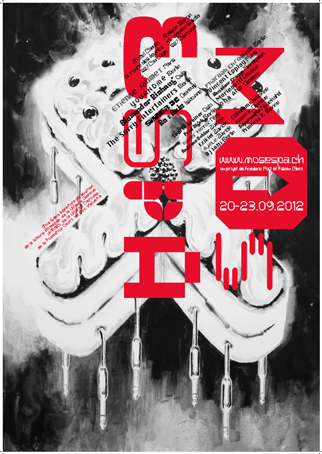 29.08.2012

Choreographers
Ingun Bjørnsgaard
&
Ida Wigdel
new dance piece
"Neighborhood"
for
Arctic Dance Circle
,
produced by
Dansarena Nord
. Premiere the 12th of September at
Dance Abundance Festival
, Oulo, Finland.
The piece will tour northern Finland, Sweden and Norway, a total of 19 shows. Music by Alexander Rishaug
and Per Henrik Svalastog.
17.06.2012

My piece "
Constructions to be made . . .
" made during my residency at
EMS
(Electronic Music Studio) in
Stockholm 2011 and finished in Oslo 2012, are now shown at the exhibition
ProPro Prob
at
Moderna Museet
,
Malmö, this summer and fall. The exhibition featuring works made at EMS from 1963 until today.
More info
here
.

12.06.2012

Here are some snapshots from my trip to Greece in May. Together with
Ilios
and
Nikos Veliotis
I played at

KNOT Gallery
in Athens and
Profos Orofos
, Thessaloniki. Thanks to the organizers, the people who came
to our shows and the ones we met. You'll find rest of the album
here
.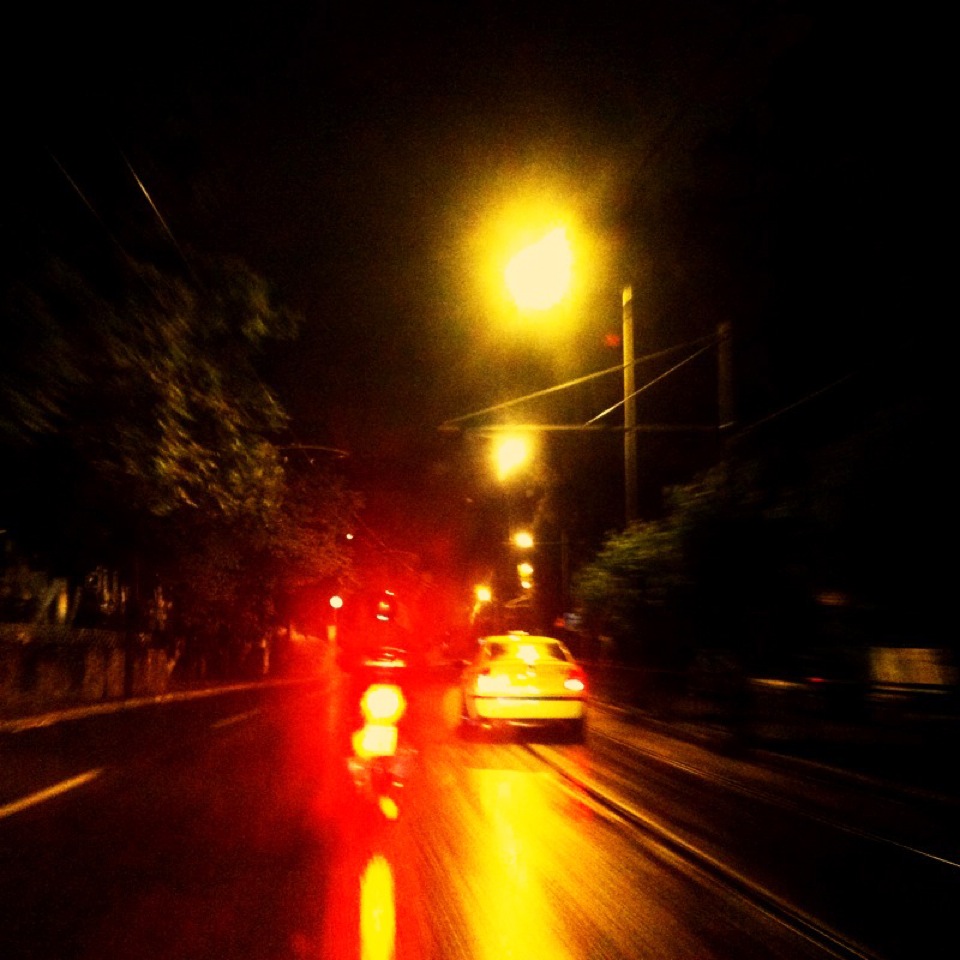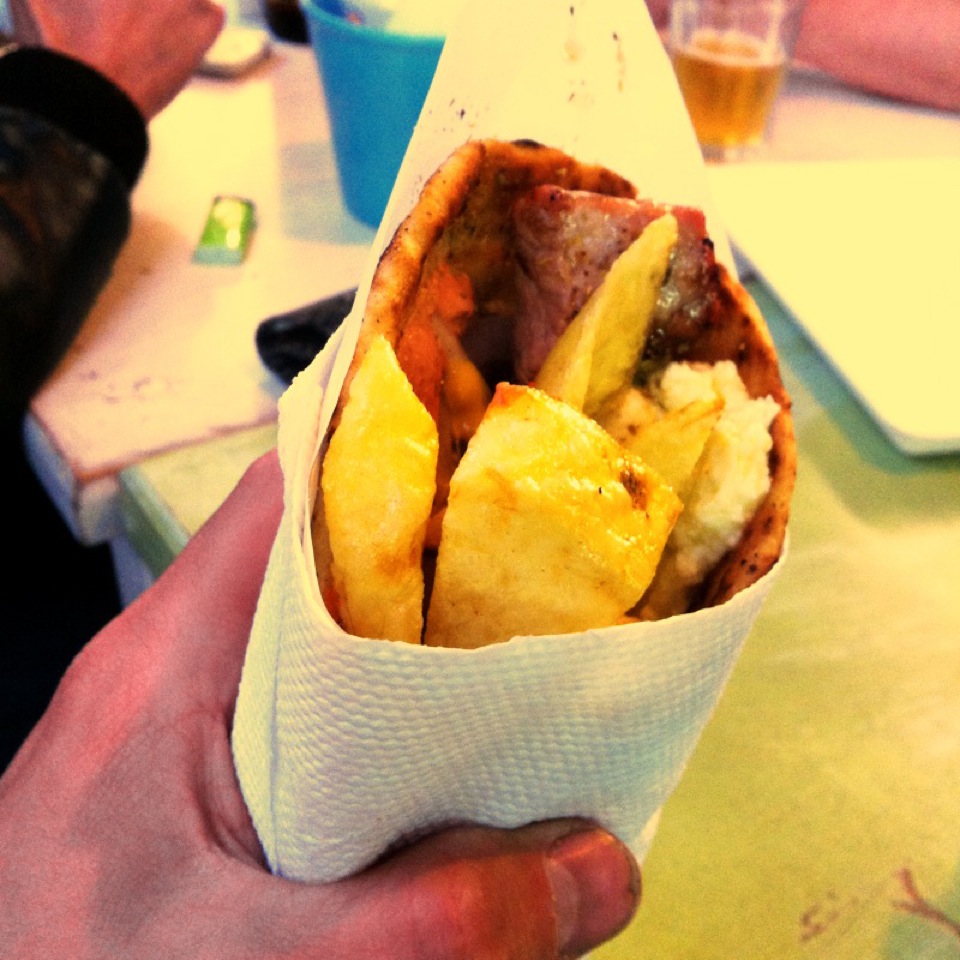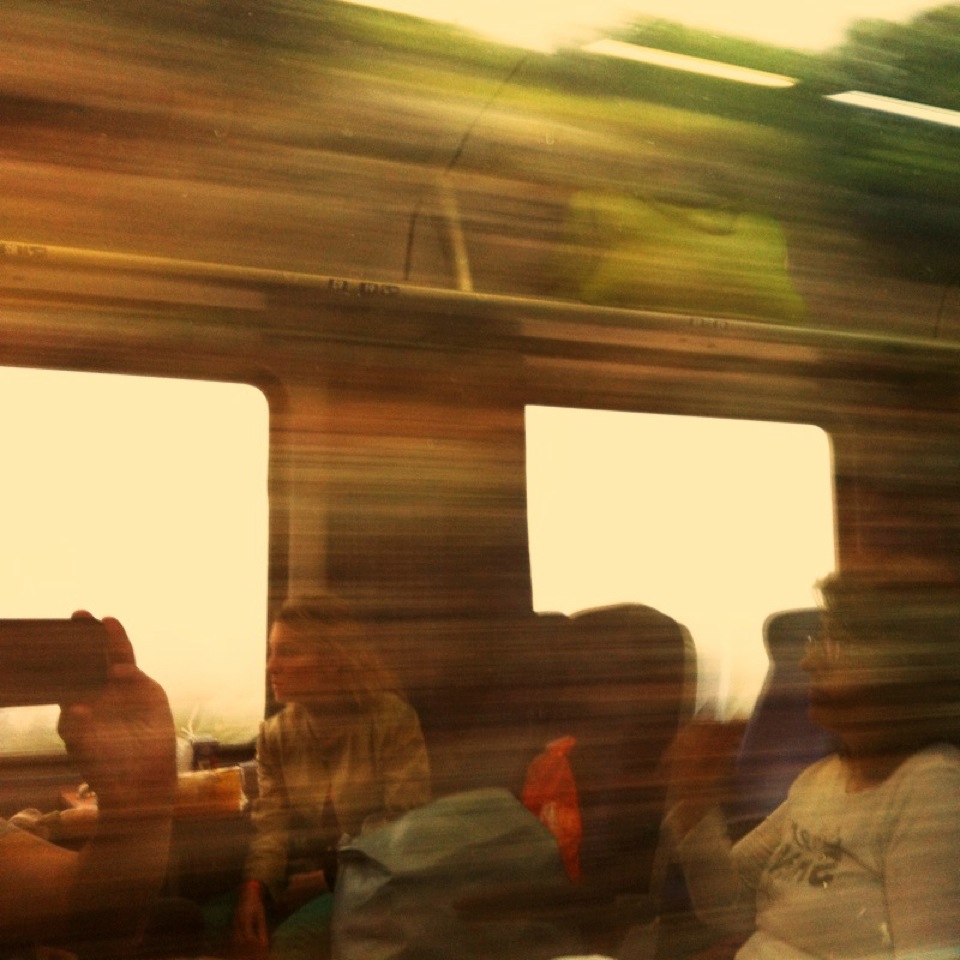 05.06.2012

Poster for
Soundscape Røst
at
MIR,
Oslo.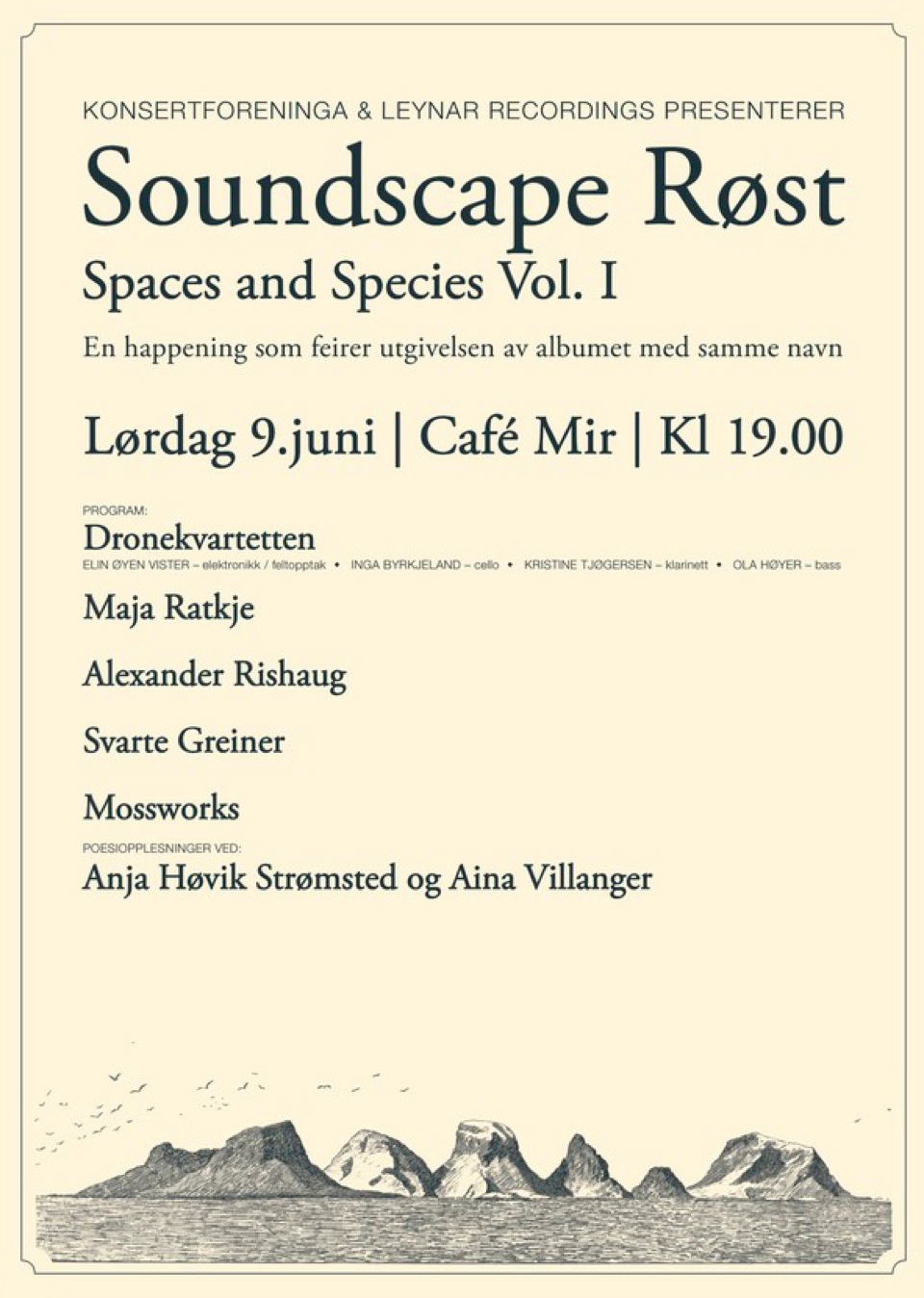 14.05.2012

Posters for the concerts in Athens and Thessaloniki, Greece.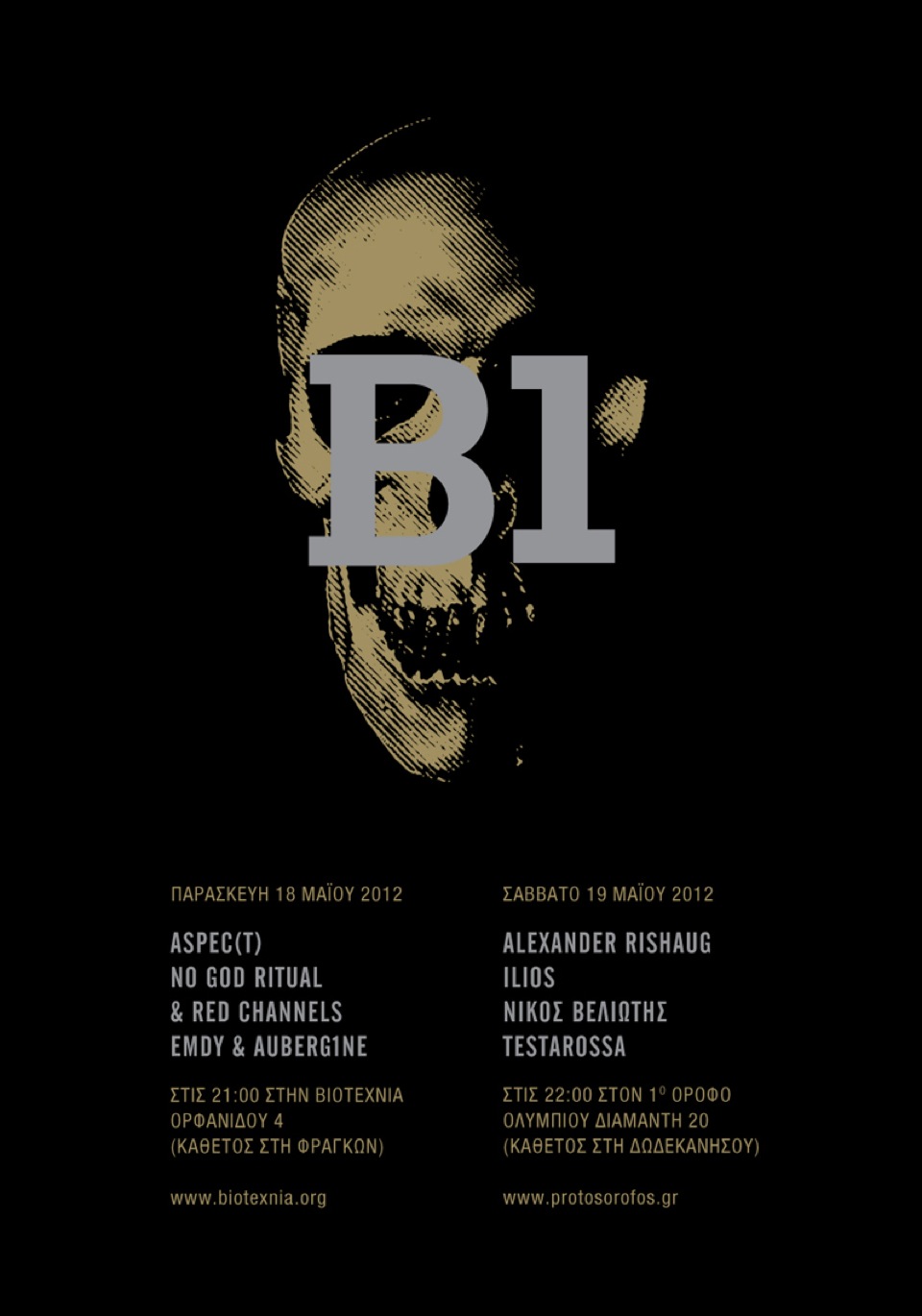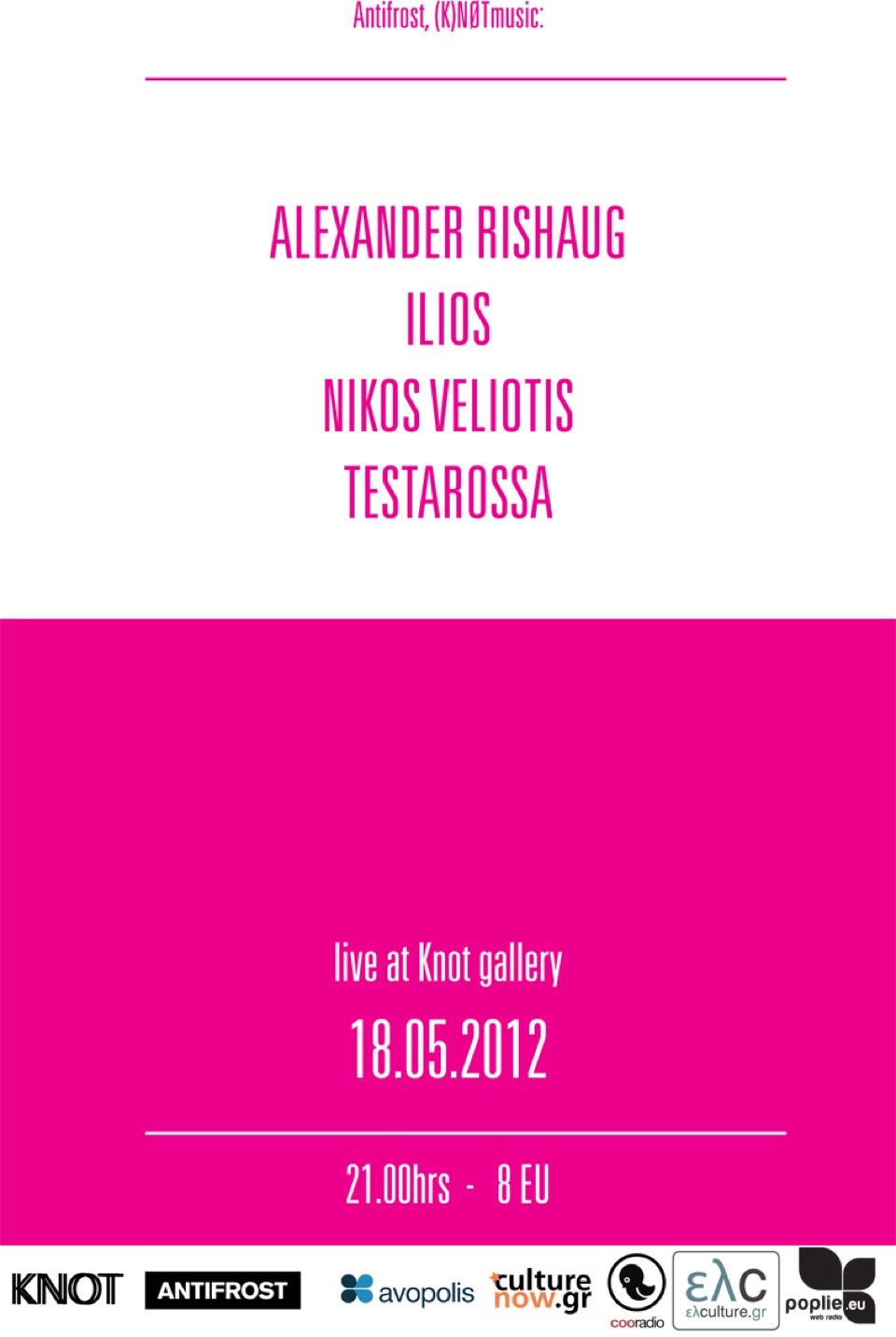 01.05.2012

Back from gigs in Helsinki, Turku and Gerlesborg with
Black to Comm.
Thanks to Ilpo at
Äänen Lumo
,
Irma at
Là-Bas Biennale
, Kimmo at
Titanik Gallery
, Christian Pallin at
Koloni
and Jesper at
Gerlesborg
Art School
for organizing the shows and their hospitality. More pictures
here
.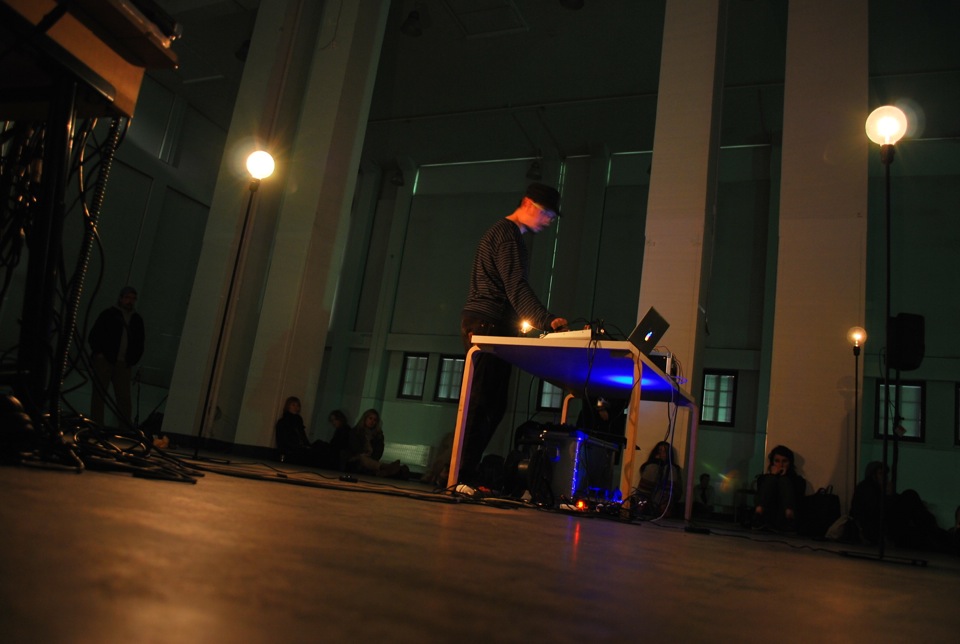 A.Rishaug at Kattilahalli, Helsinki. Photo by Ilpo Heikkinen/Äänen Lumo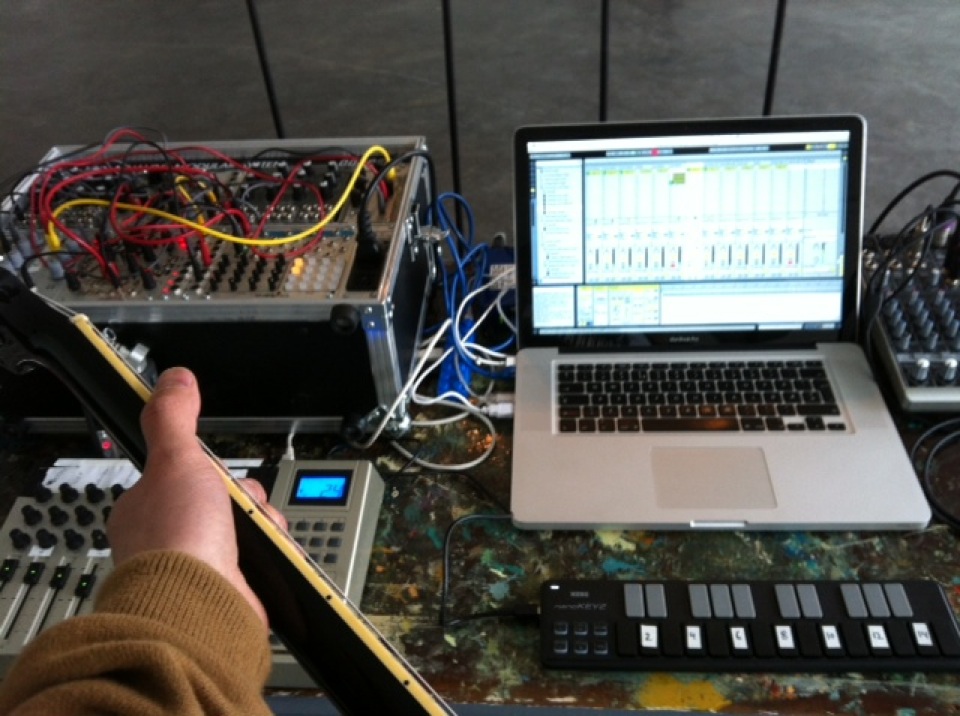 Electronic Mayhem at Titanik Gallery, Turku


14.04.2012

Had a great time touring with
Pimmon
in Norway. Concerts at Brugata, Oslo and Utmark, Bergen. More pics
here
.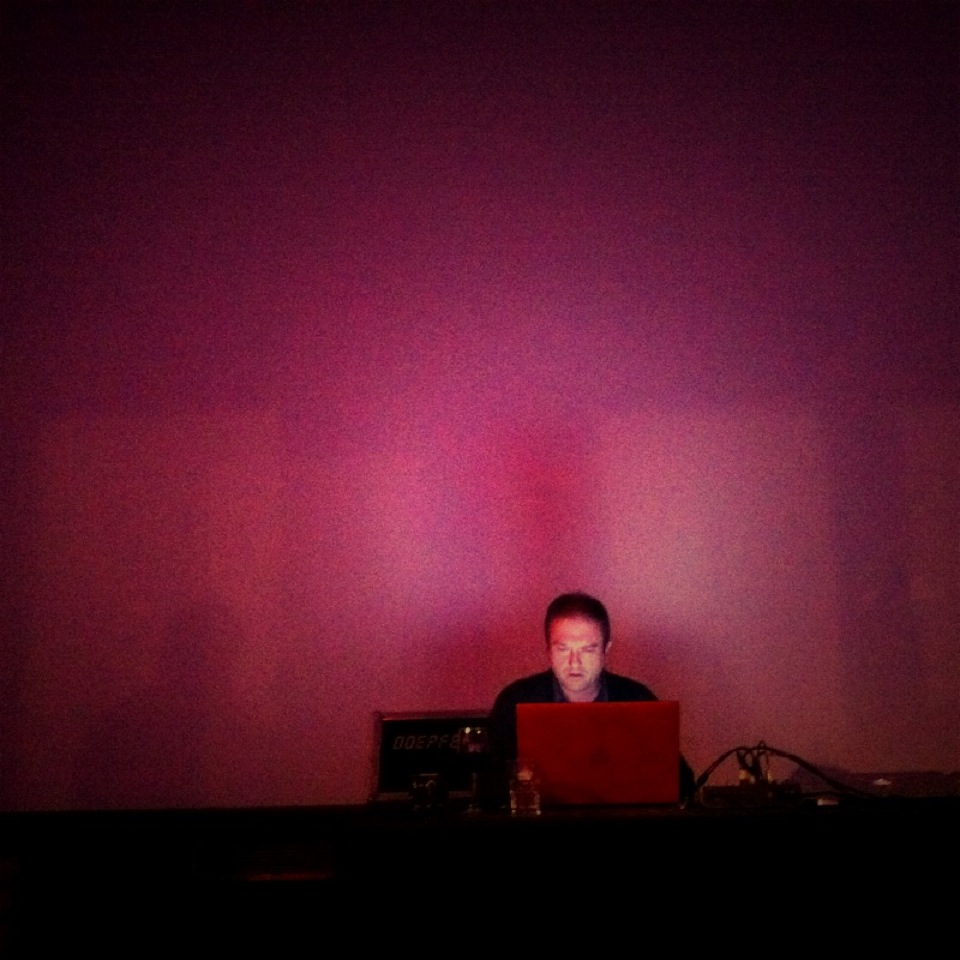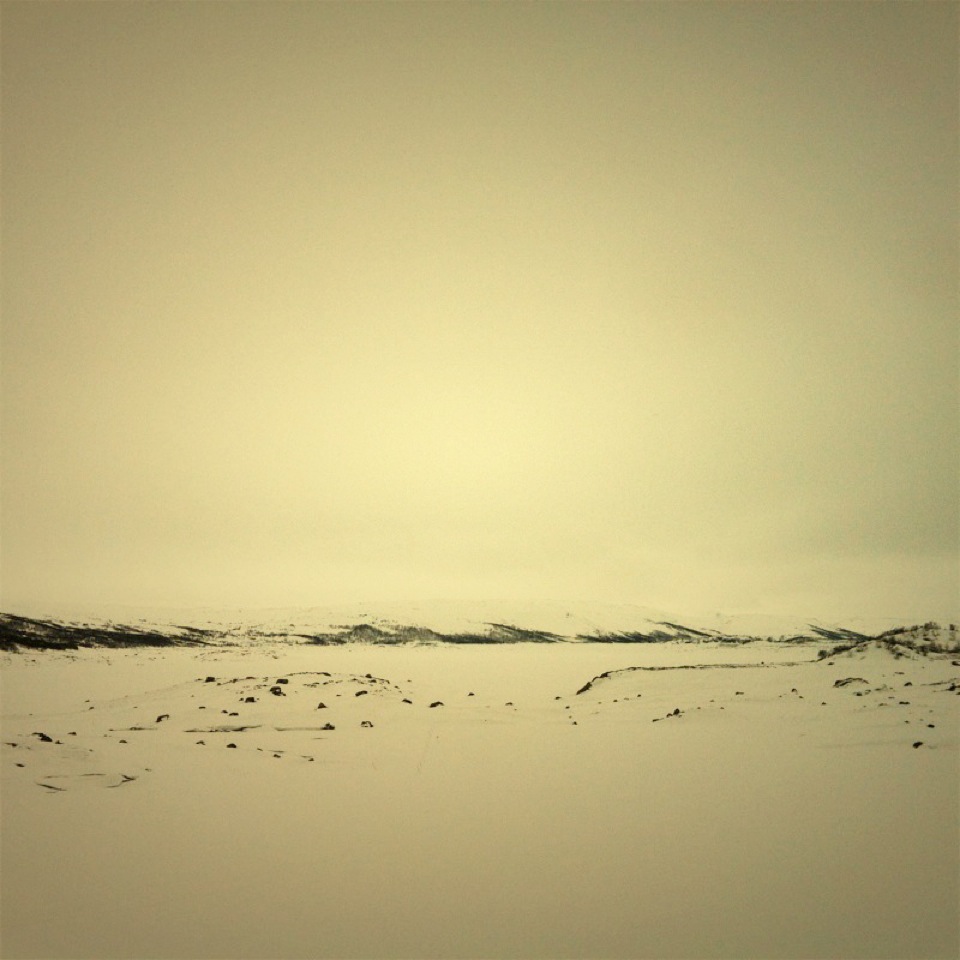 31.03.2012

Poster for the concert with
PIMMON (AUS)
at Utmark, Landmark, Bergen 13.04.2012. Made by Blank Blank.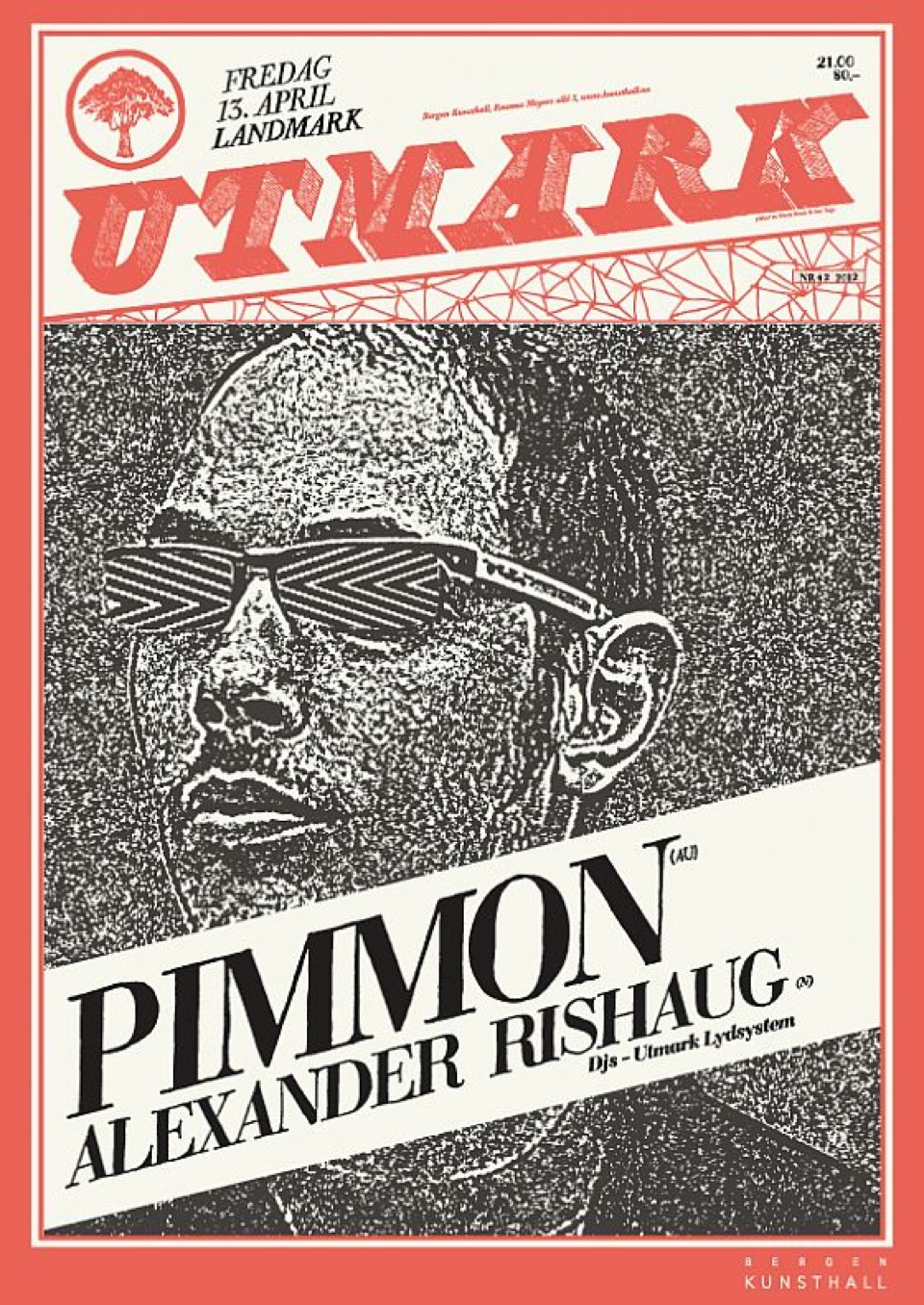 21.02.2012

Live at
Arma17
, Moscow 04.02.2012




07.02.2012

Back from
Moscow
at the
rts.fm
night at
Arma17
. Thanks to
Alex Meshkov
,
Dualism
&
Easy Changes

and all the rest that made this trip worthwhile. More pictures
here
.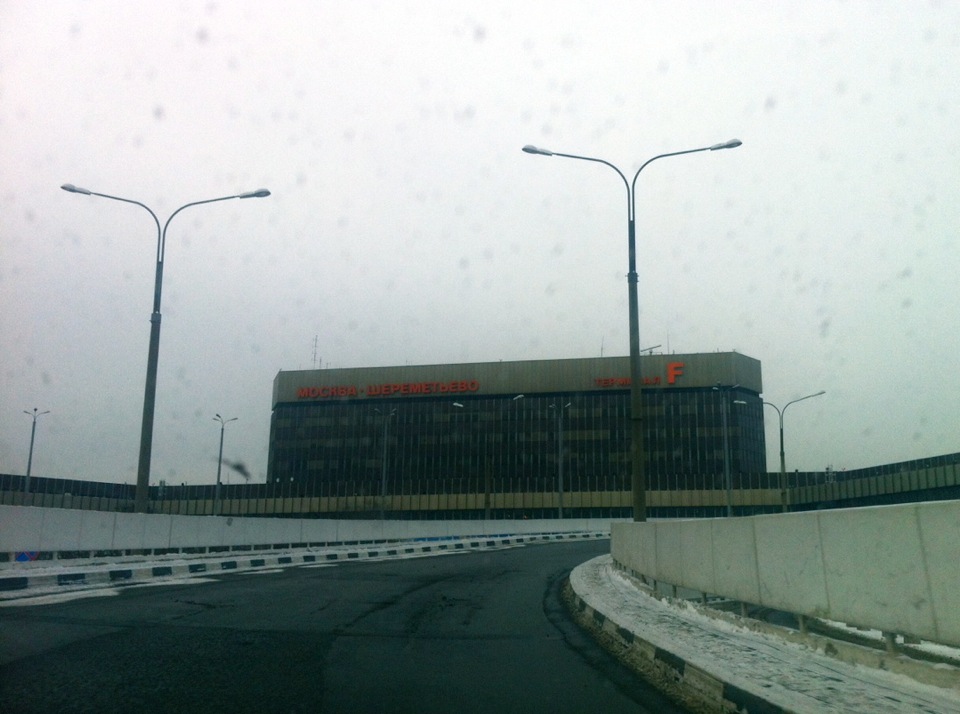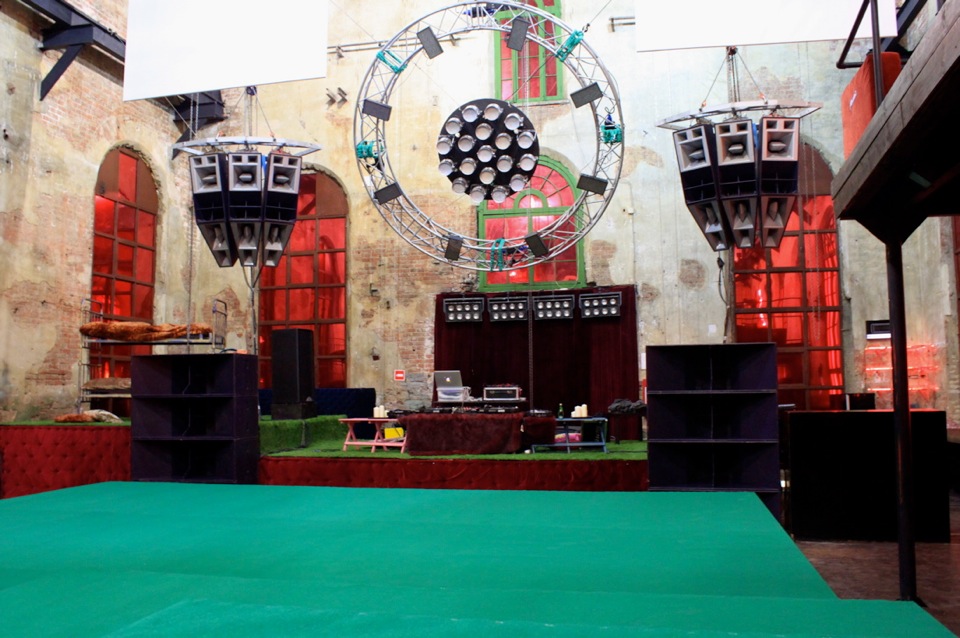 15.01.2012

Just finished a recording session
at
the
Norwegian Seamen's Church
, Rotterdam, NL. More photos at
Flickr
.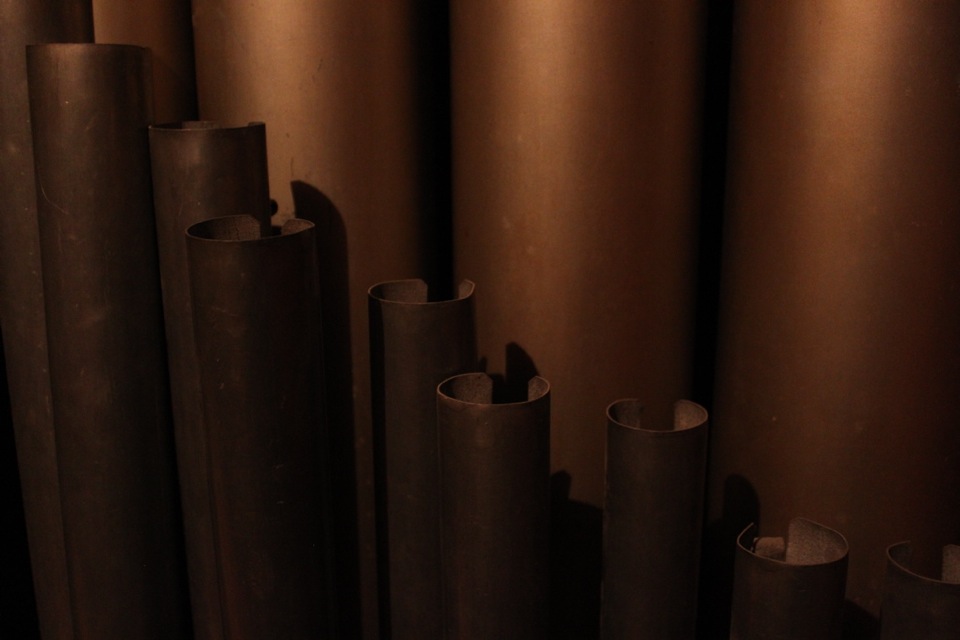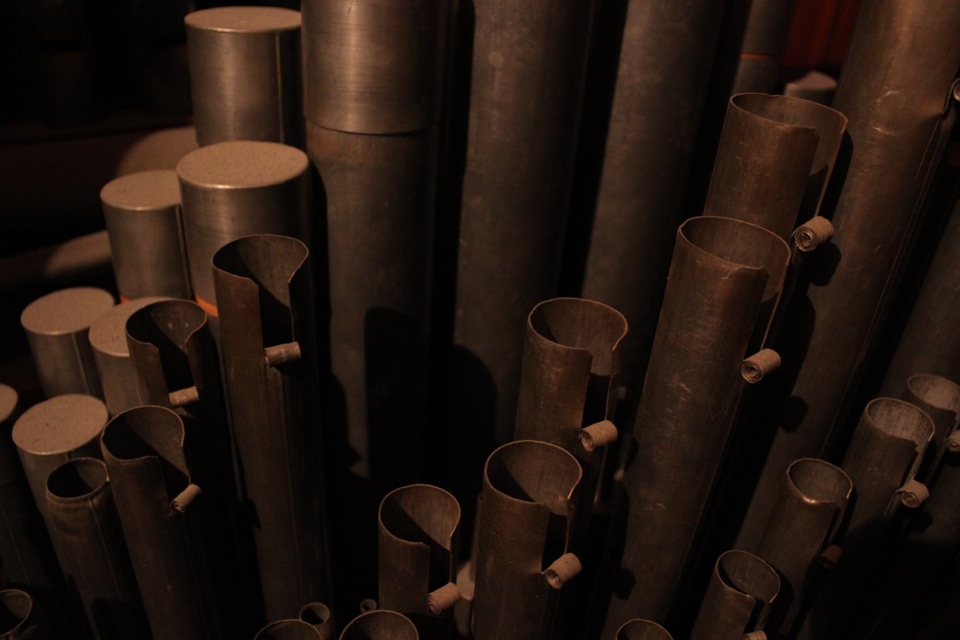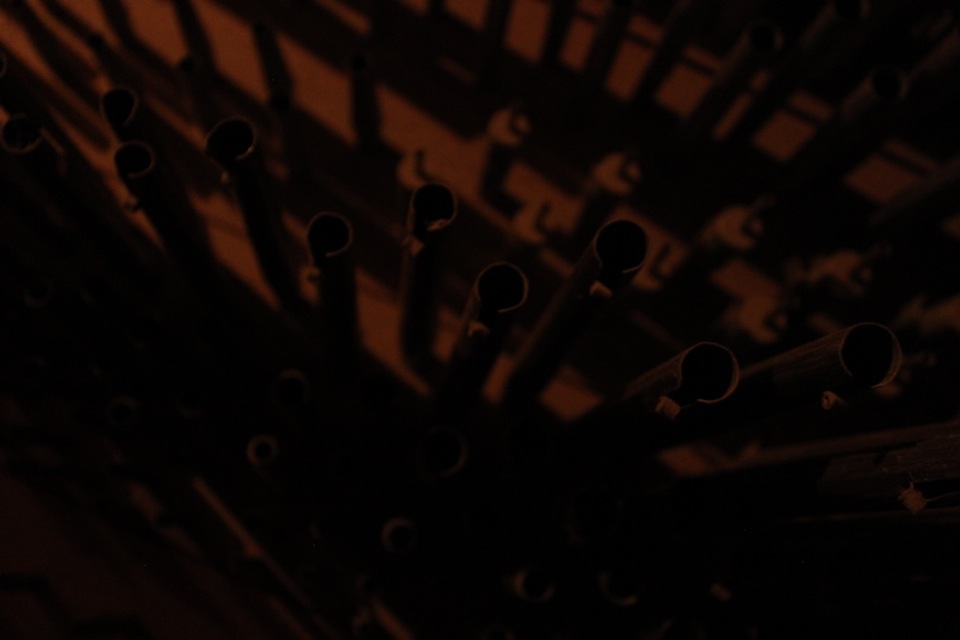 29.12.2011

Uploaded a bunch of new pictures from
Black Oyster Tour
at
Flickr
.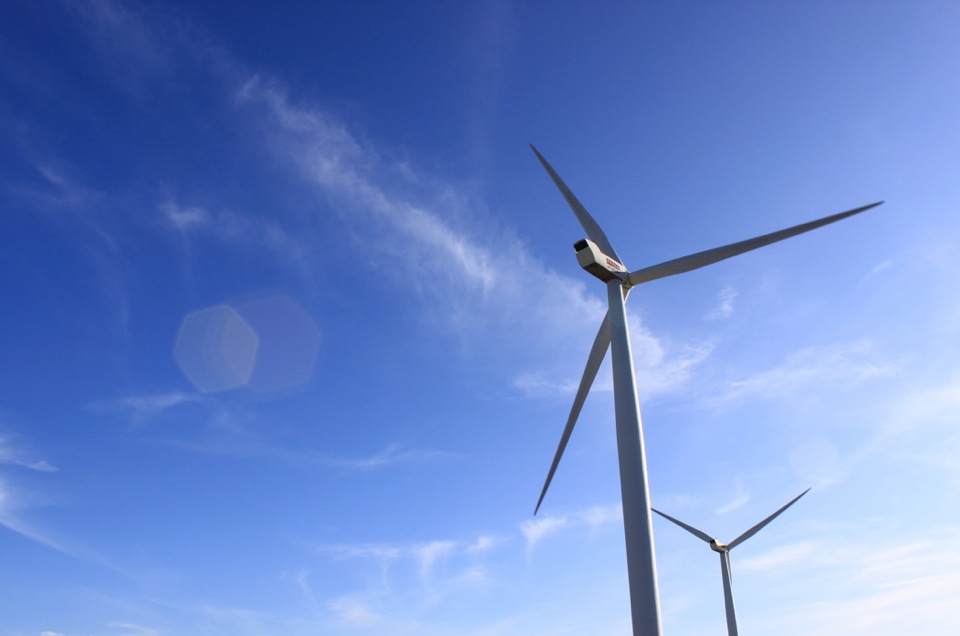 13.11.2011

Just finished an European tour with
Svarte Greiner
Thanks to everyone we met, the organizers and all the people that came out listening to our shows. Thanks to
MIC
and
Königlich Norwegische Botschaft
for support.

A special thanks to
Joakim Faxvaag
for programing my light show,
Monique
Recknagel
at
Sonic Pieces
for crafting the tour ep and
Ingo J. Biermann
our driver and one man film crew. More pictures
here
,
video clips from the
Berlin
show
here
and the Nijmegen show
here
.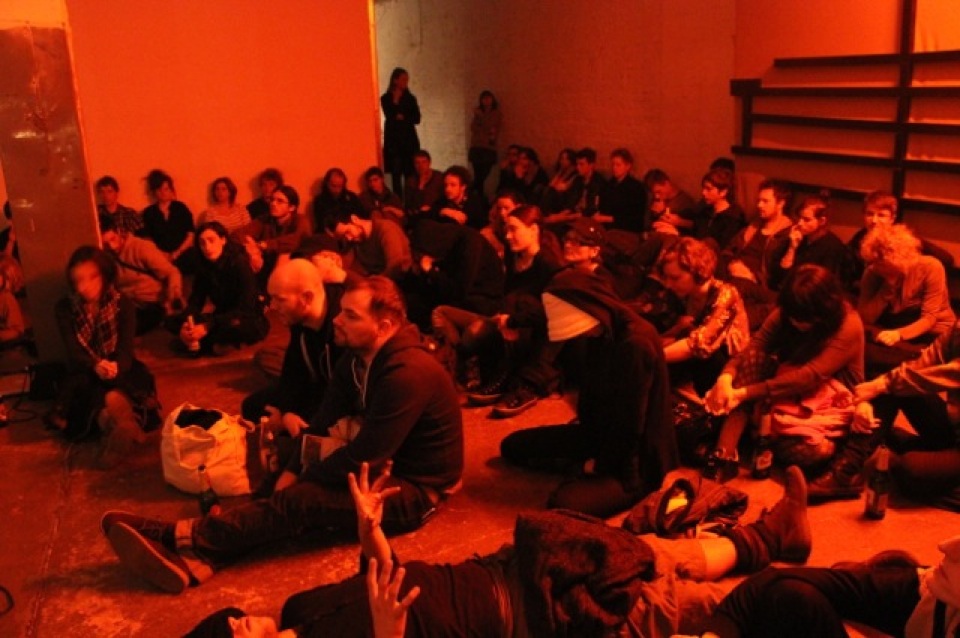 Audience at
NK
, Berlin 01.11.2011. Photo by
Aniana Heras Cosin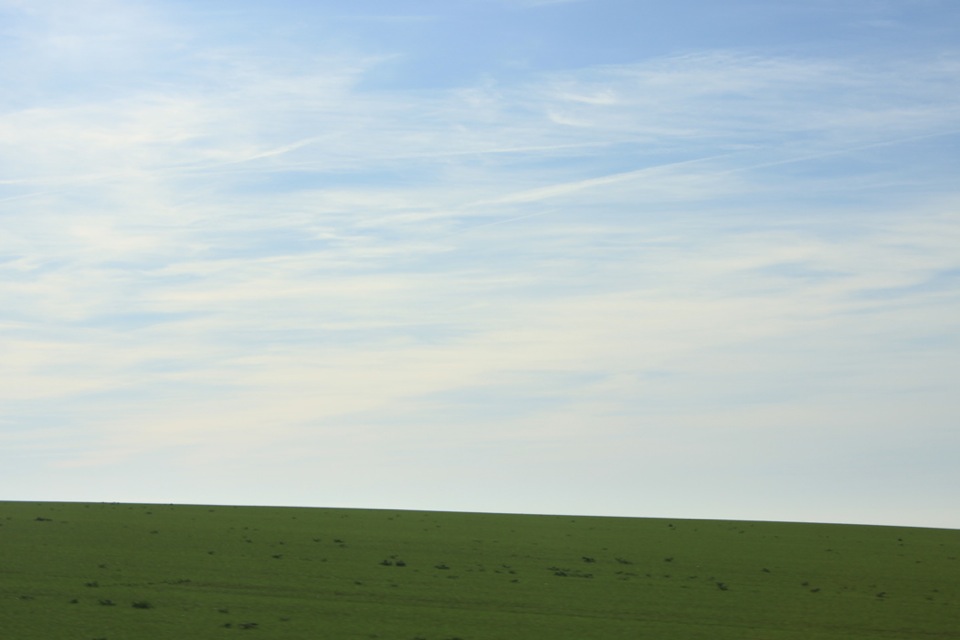 Somewhere between
Paris
and
Basel.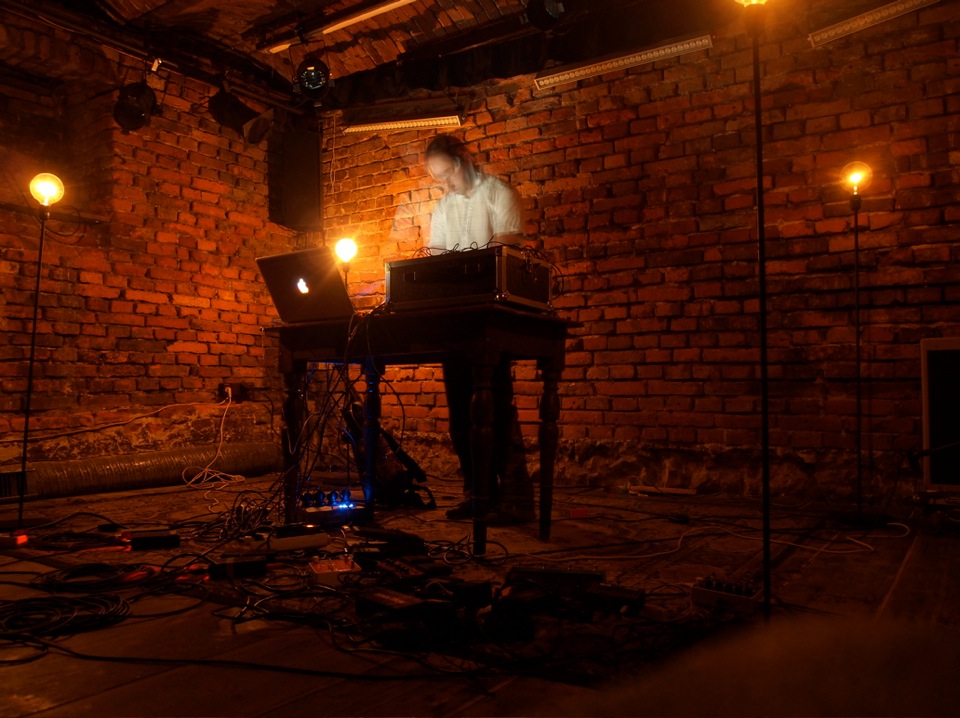 Live at
Alchemia
, Krakow 10.11.2011. Photo by
Magdalena
Żesławska


06.11.2011

Now we're half way through the
Black Oyster Tour
. Its been really nice, hectic, challenging and inspiring. Four shows done and four more shows to go. Put out some new live footage at the
tour site
.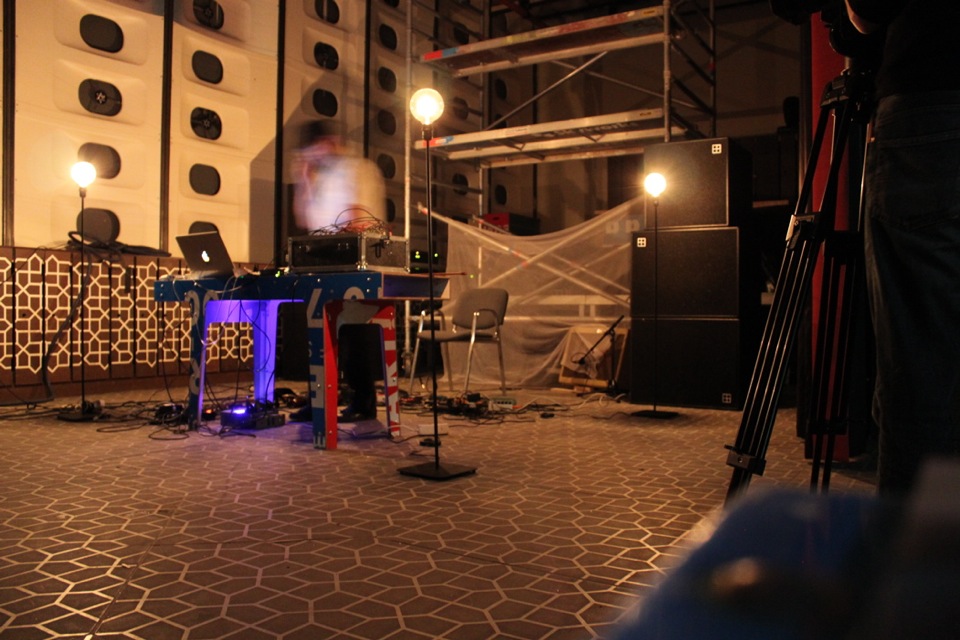 Worm, Rotterdam 03.11.2011
29.10.2011

Just back from the
Nødutgang Festival
in Bodø. Thanks to the enthusiastic audience and the generous festival crew,
for making this an unforgettable moment.
Here
are a few snapshots.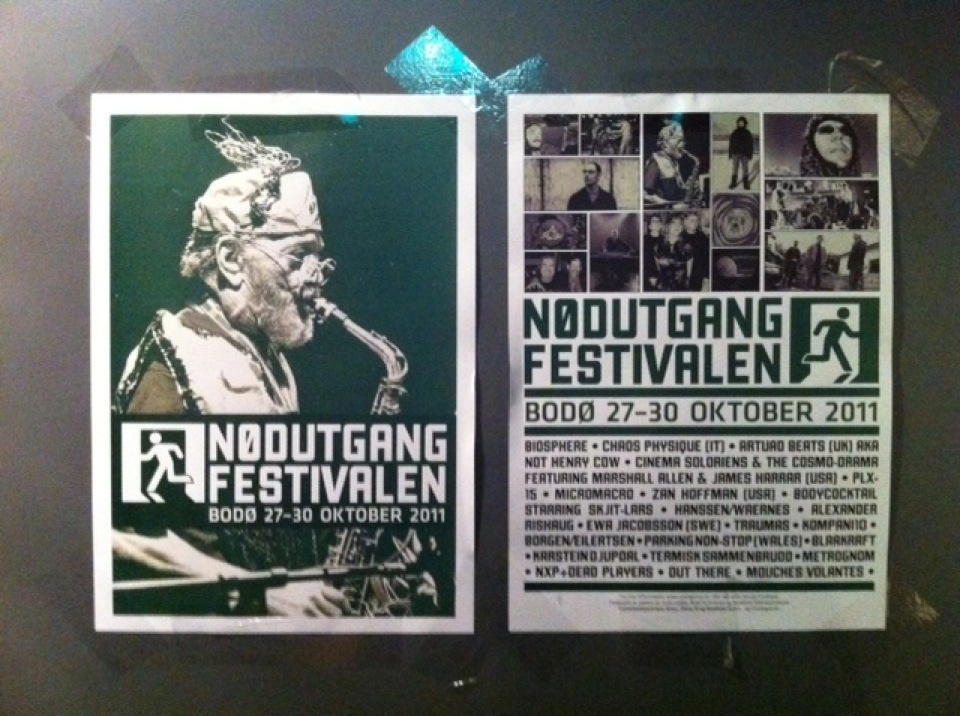 28.10.2011

Soon off for a Europe Tour with
Svarte Greiner
.
For following us along the way please hook up at our

Black Oyster Tour
FB site. We also made an tour ep (100x ltd. edition cdr) with both solo stuff and
collaborative pieces. You can listen to it at
Soundcloud
and
It will be possible to by some copies from the

Sonic Pieces
webshop
.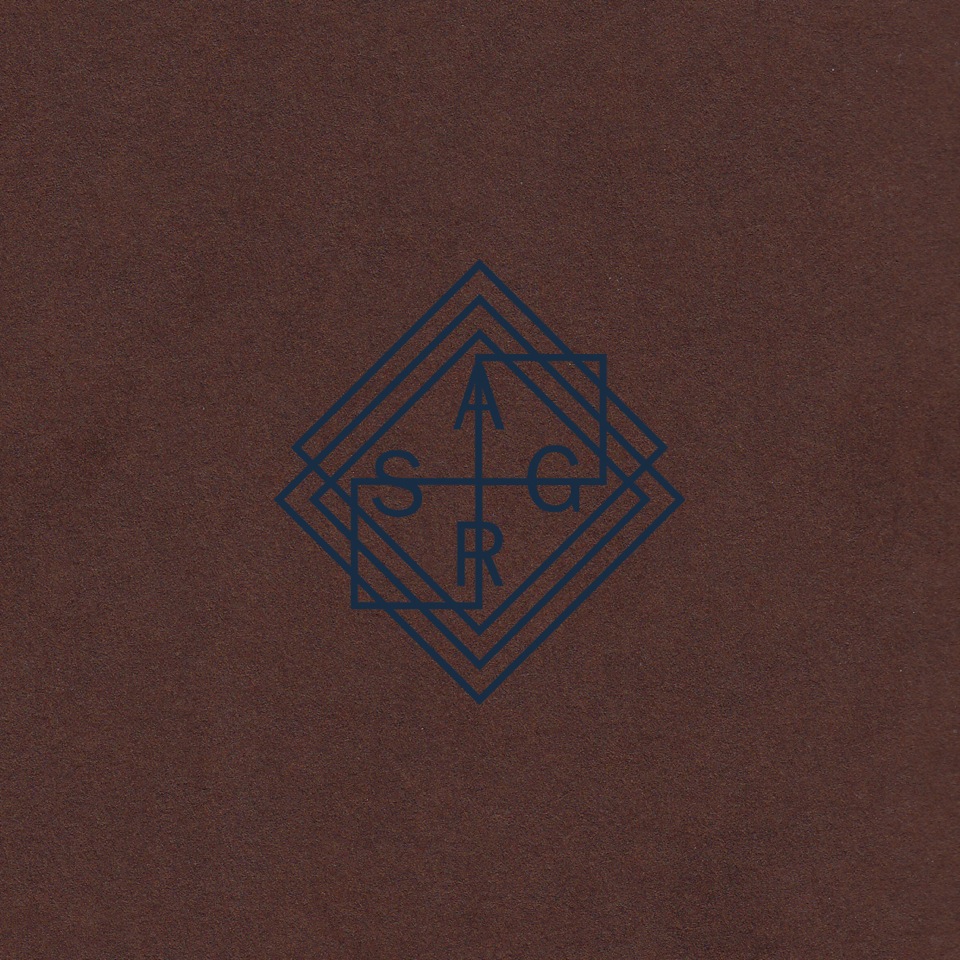 21.10.2011

The tour poster is ready. Design by
Erik Knive Skodvin
.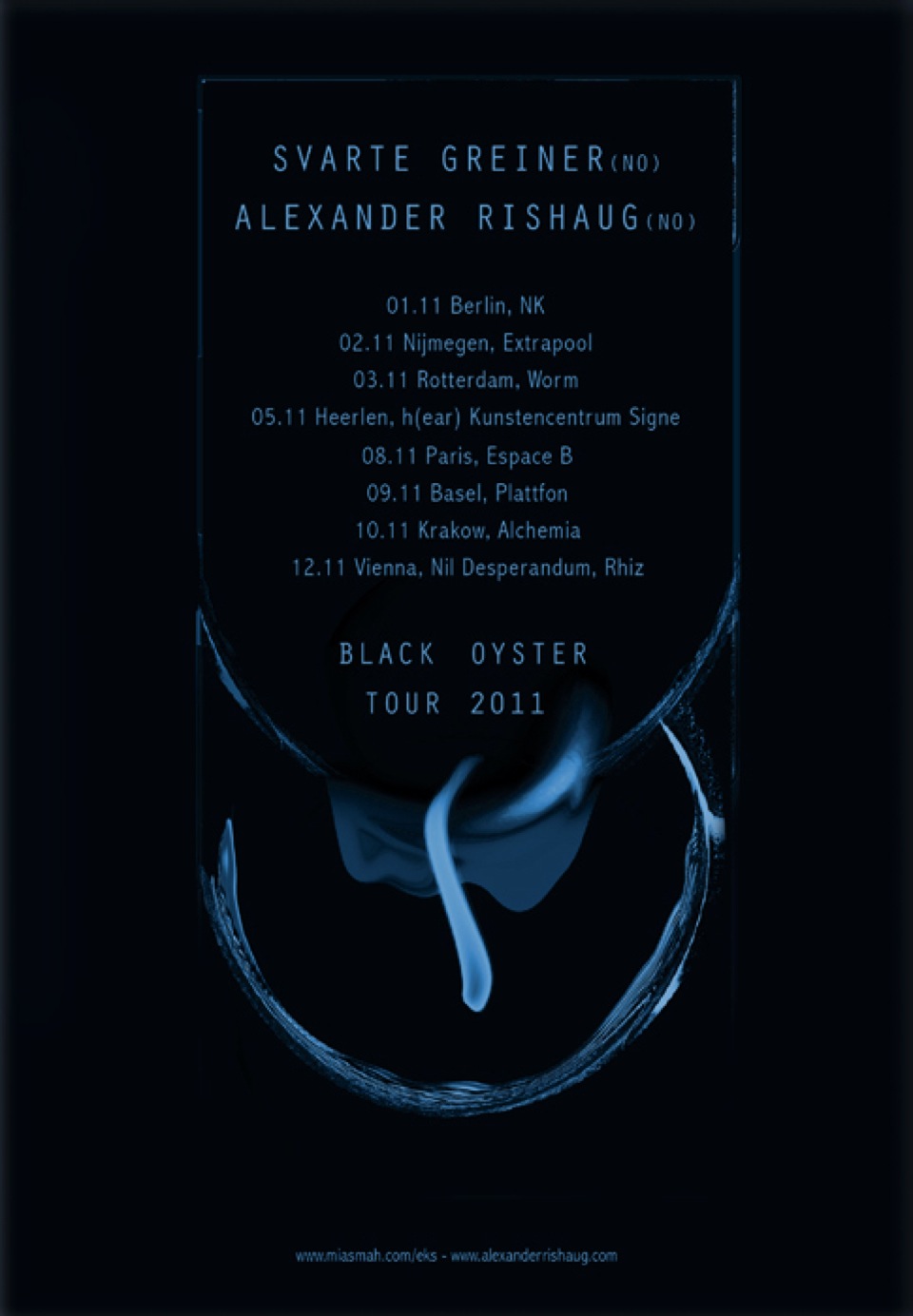 13.10.2011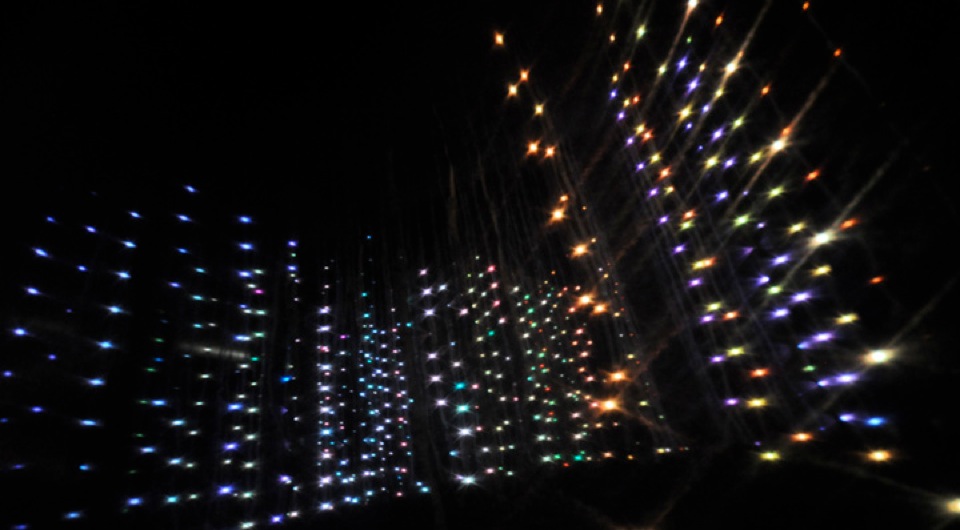 Two
Squidsoup
projects are shown at the
Scopitone Festival
between 12-16th of October in Nantes, France.

Scapes
with sounds by
A.Rishaug
and
Glowing Pathfinder Bugs
. Check it out if you're around.
05.10.2011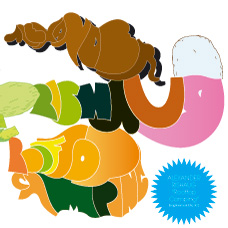 Just got a package with my 3" cd
"Rooftop Camping"
, Enlightenment records 2004. Featuring a remix by Keith Fullerton Whitman. Send me a note if you're interested.


21.08.2011

Some new photos from
Norberg Festival
, Sweden.


27.07.2011

Some of you might have noticed the bomb attack of the governmental buildings in Oslo and killing of innocent people at Utøya. Thanks for messages and concern, me and my family are all fine.

For those of you that are interested, here is more feature from
BBC
.


"If one man can show so much hate think of how much love we can show together" Stine Renate Haheim.

06.07.2011

The
"Shadow of Events"
vinyl is finally available. Yeah!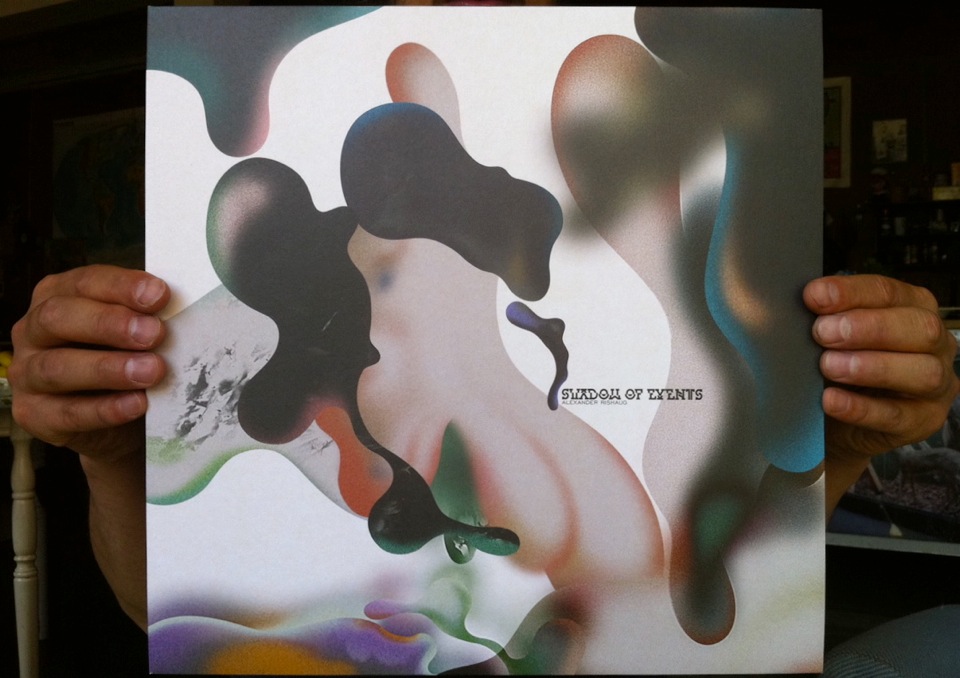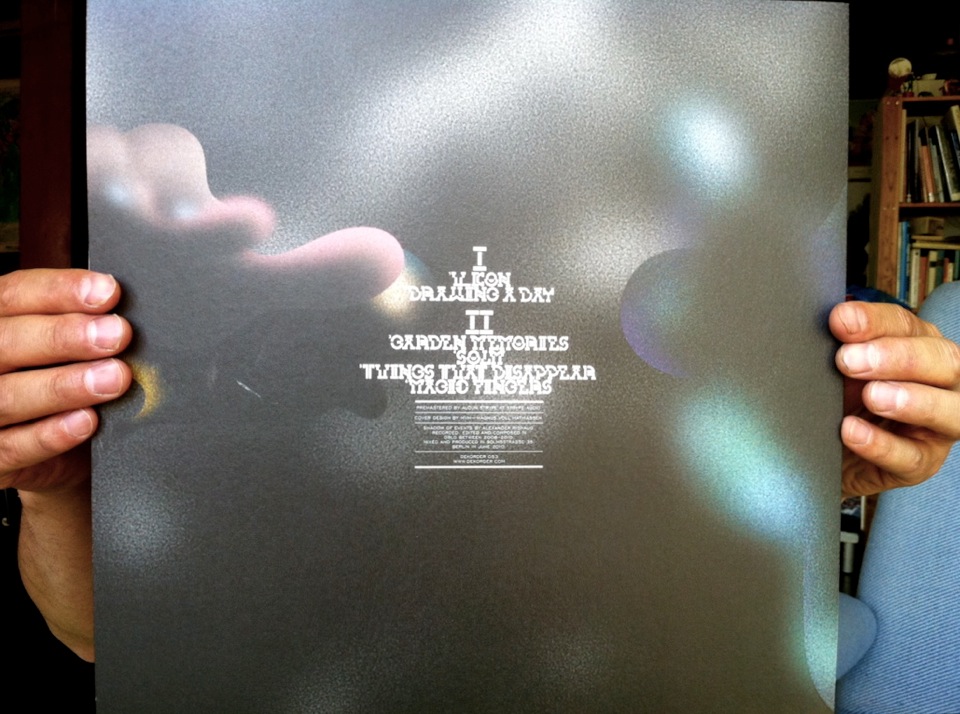 21.06.2011

Some new pictures from the concert at
Dubious
, Sound of Mu 30.04.2011. Thanks to
Jason Funk!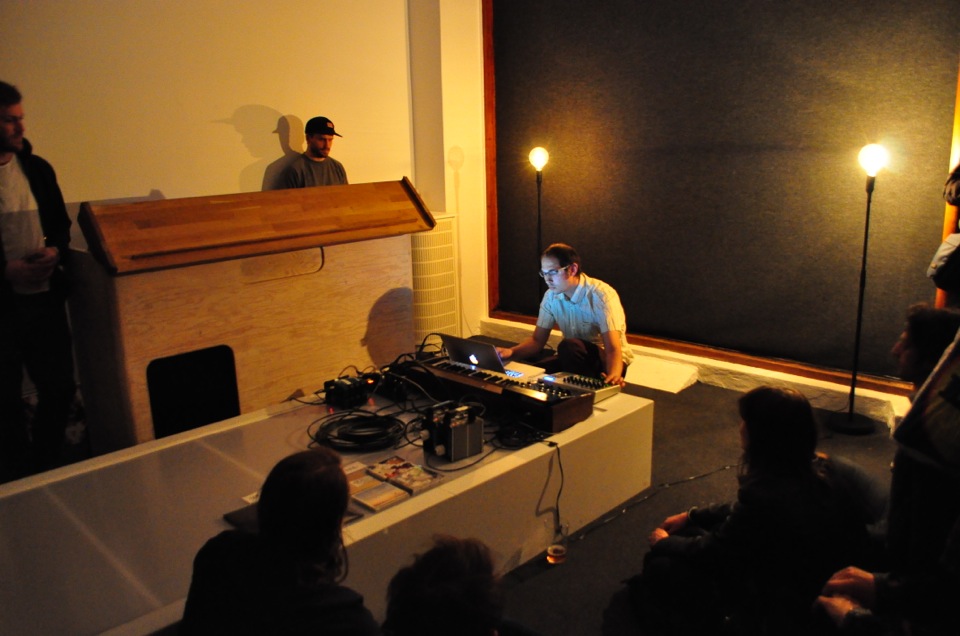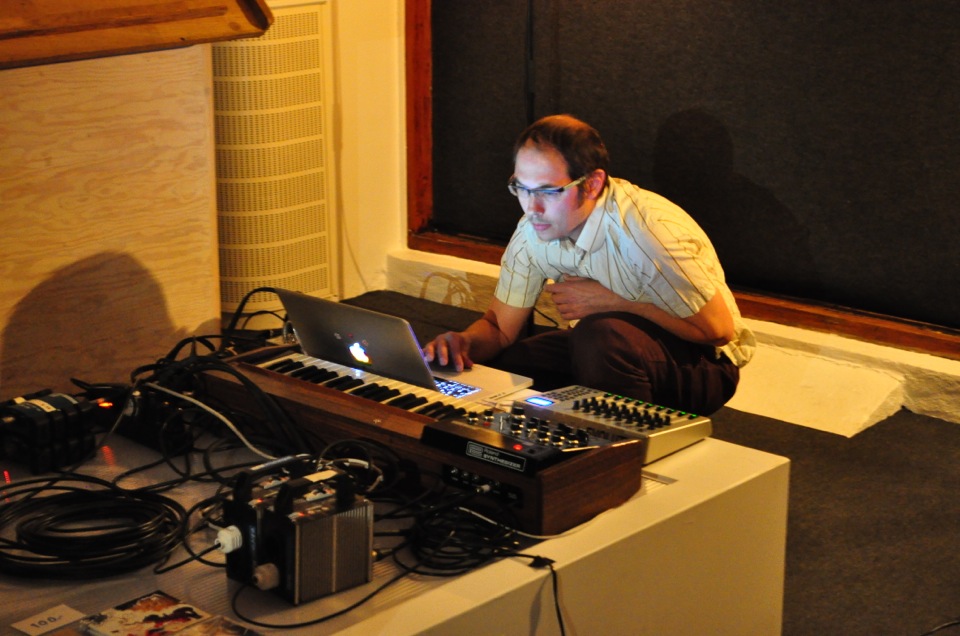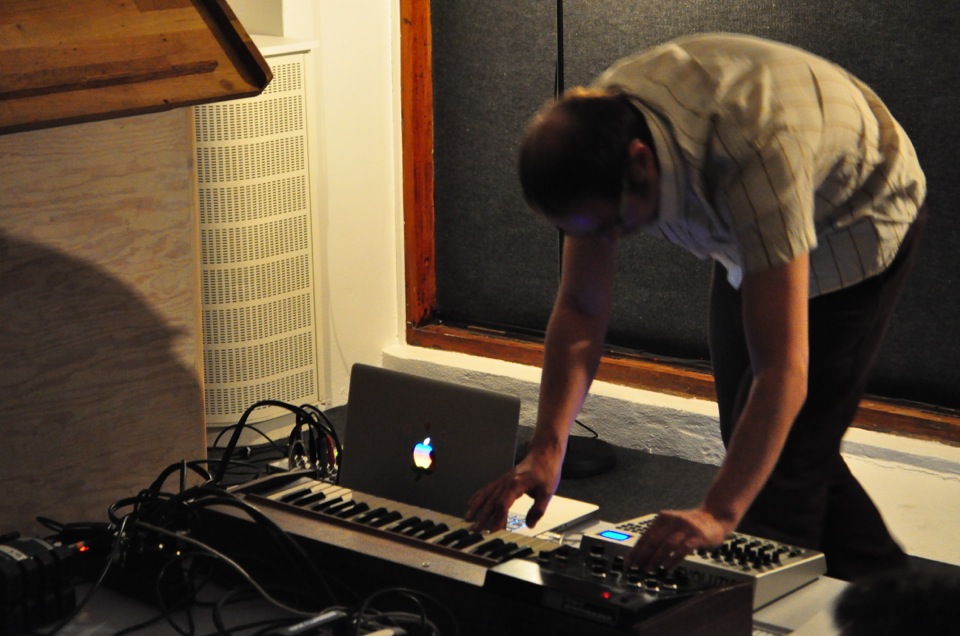 16.06.2011

Had a brilliant time at Luminous Darkness, Moers Festival. Curated by Till Kniola from
Aufabwegen
.
More pictures
here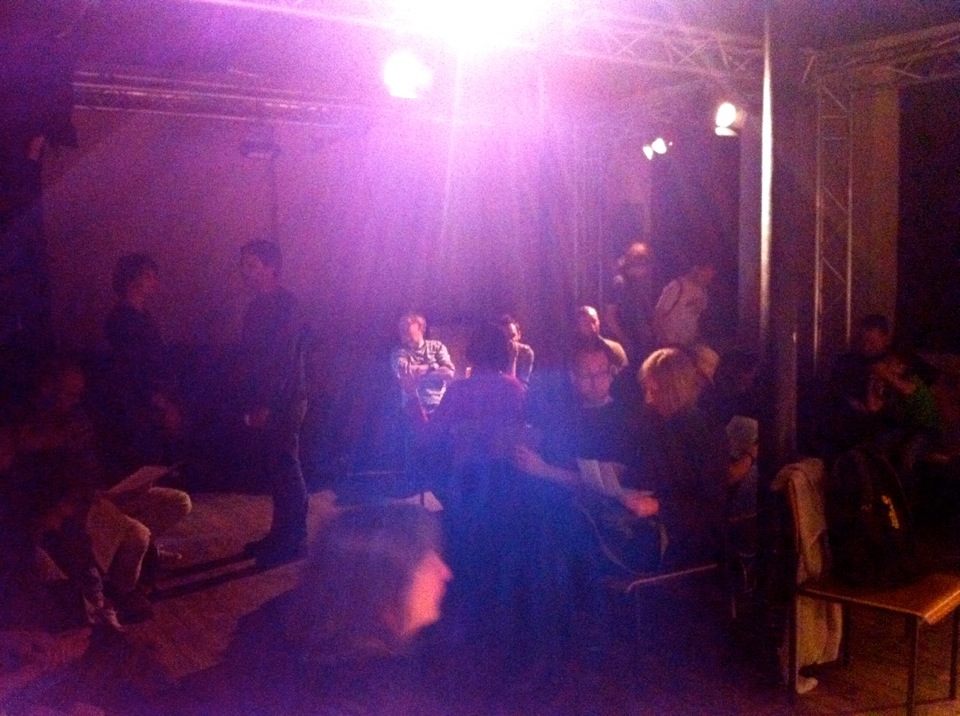 03.06.2011

New review of
"Shadow of Events"
on
Textura.org
.


28.05.2011

Marius Watz
generative art piece "Blocker" bought by collector
Peter C. Ruppert
.
Audio by
Alexander Rishaug

15.05.2011

The
Shadow of events
album
are now available at
Tiger
,
Boomkat
,
Spotify
&
Itunes
.

Listen, downlad or buy a copy for your record shelf.
. . . . . . . . . . . . . . . . . . . . . . . . . . . . . . . . . . . . . . . . . . . . . . . . . . . . . . . . . . . . . . . . . . . . . . . . . . . . .